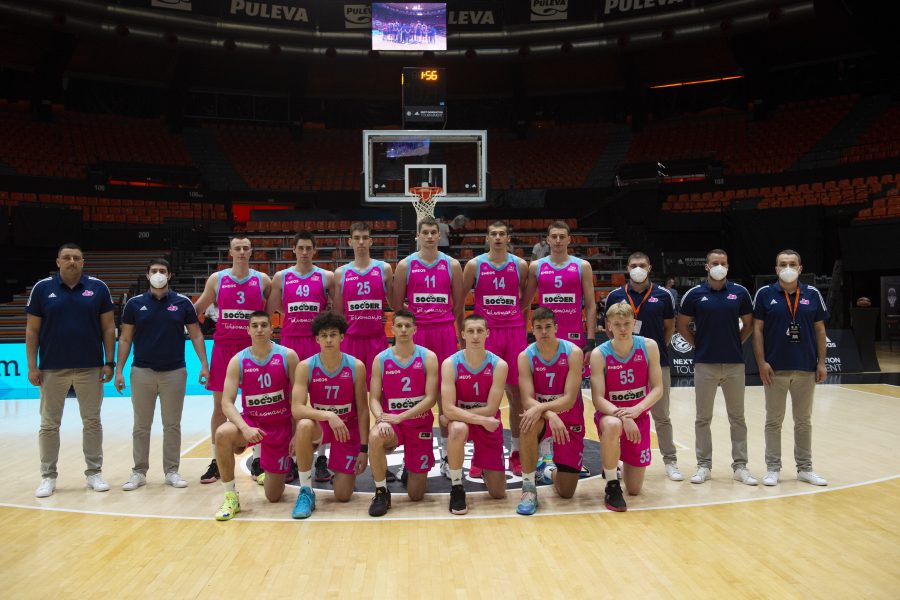 GREAT MEGA WAS ONE STEP AWAY FROM THE FINALS OF JUNIOR EUROLEAGUE, BARCELONA IN LAST SECONDS KEPT THE VICTORY
Juniors of Mega Soccerbet failed to qualify for the finals of the Final Tournament of the Junior Euroleague in Valencia, as they lost to Barcelona in the third round after an exceptional drama in the finish with 79:77 (18:18, 15:16, 19:26, 27:17), so with two victories and one defeat they took second place in the group B. Coach Dragoljub Avramovic's team was close to victory in the La Fonteta hall as they had a plus 10 in just over six minutes until the end, and in the last 12 seconds Mega through Jovic had two chances for overtime, but his first floater ended up on the hoop and after an offensive rebound, his shot was stopped and Barcelona advanced to the finals.
The most efficient in the ranks of Mega were Nikola Jovic with 18 points and Oleksandr Kobzystyi with 14. In the Barcelona team, James Naži and Michael Kaisedo stood out with 23 points each.
This was an opportunity for Mega's juniors to advance to their third finals of the Junior Euroleague, after 2017 in Istanbul and 2019 in Vitoria. Barcelona and Real Madrid will meet in the finals.
In the first half, the game was played mainly in smaller series, so the teams often changed in the lead. After the initial lead of Barcelona 11:4, Mega makes a run of 3:14, but the result after the first ten minutes was 18:18. A solid game in defense was seen in the second period as well, but with two lay-ups by Labovic, Mega went to the break at halftime with a lead 33:34.
In the third section, Mega had an advantage of up to eight points, and the result before the last six minutes of the game was 57:67 for Mega. Barcelona makes a run of of 11:0 and takes the lead. Lost balls and offensive rebounds of the opponent cost Mega a lot in this match, and with 37 seconds until the end, Barcelona had everything with their own hands with the result 79:74. Jovic hits under a foul, Barcelona was fouled after an offensive rebound where Castellnou missed both free throws, but in the remaining 12 seconds Mega missed two chances for overtime, so Barcelona advanced to the finals.
Barcelona: Castellnou, Bonilla 10, Villar 6, Granja, Ubal 11, Ordonez 2, Martin, Simic 4, Ganal, Nnaji 23 (12 rebounds), Caisedo 23 (11 rebounds), Iglesias.
Mega Soccerbet: Labovic 11, Milutinovic, Kompirovic, Jovic 20 (13 rebounds, 6 assists, index 28), Djurisic 11, Vucurovic 1, Ivisic 10 (8 rebounds), Jonovic, Djapa, Stanojevic 2, Kobzystyi 14, Bogavac 8.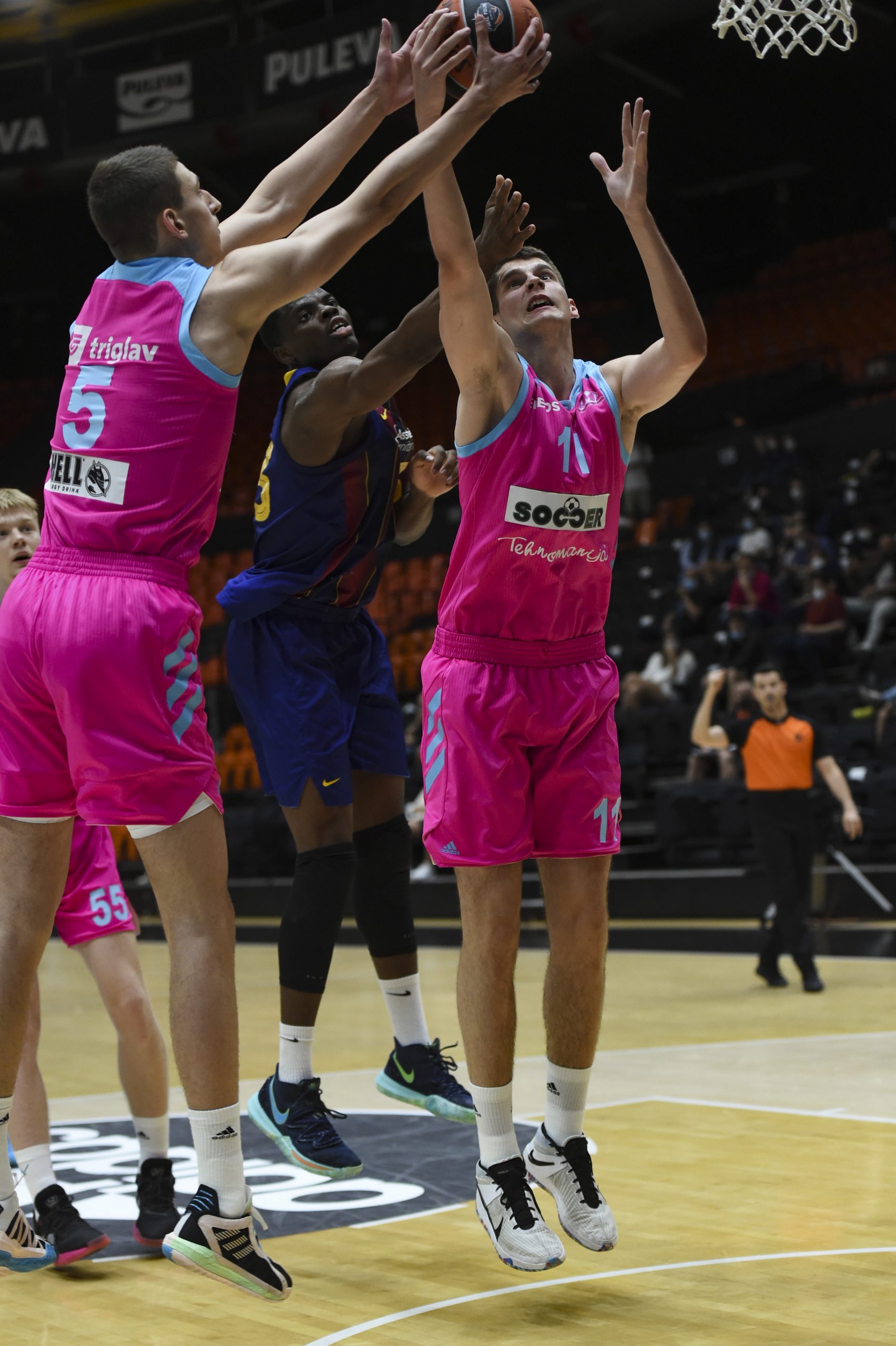 Photo: Euroleague/ANGT