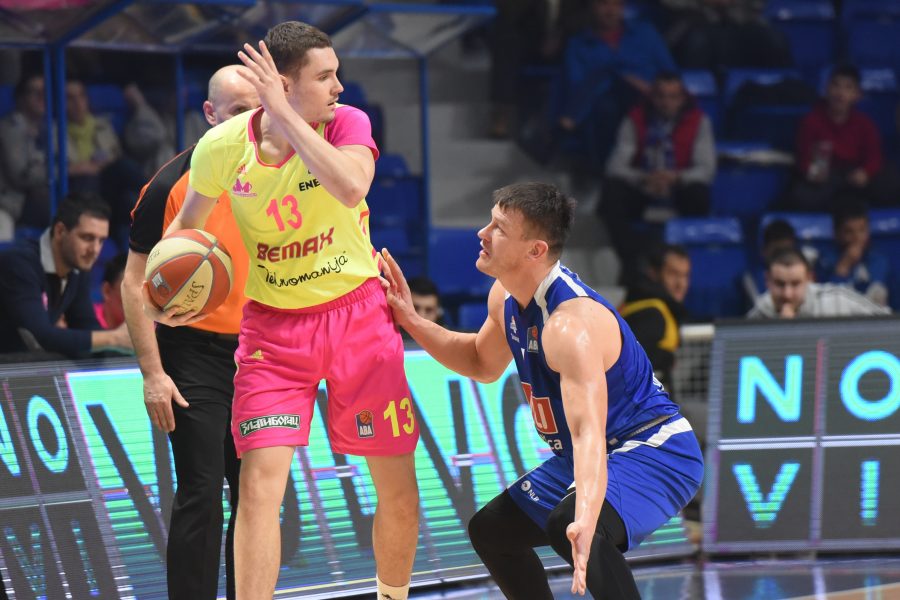 BAD LAST 10 MINUTES OF MEGA, BUDUCNOST CELEBRATED IN PODGORICA
Mega Bemax lost to Buducnost VOLI with 90:76 (17:26. 24:19, 21:19, 28:12) in the match of the 16th round of the ABA League at the Moraca Sports Center in front of about 3,500 spectators. Coach Dejan Milojevic's players had the lead for most of the game, as well as plus 2 before the fourth quarter, but they played bad final 10 minutes of the game, so Buducnost reached a new victory.
The most efficient in the Mega Bemax ranks were Marko Simonovic with 23 points and Kendrick Perry with 13. Justin Cobbs had 24 points in Buducnost VOLI.
After 16 ABA League rounds, Mega Bemax has score 3-13 while Buducnost VOLI has 12 wins. The next game of Mega Bemax will be played on Sunday, January 26, at 12 when they will host Krka in the Hall of sports Ranko Zeravica.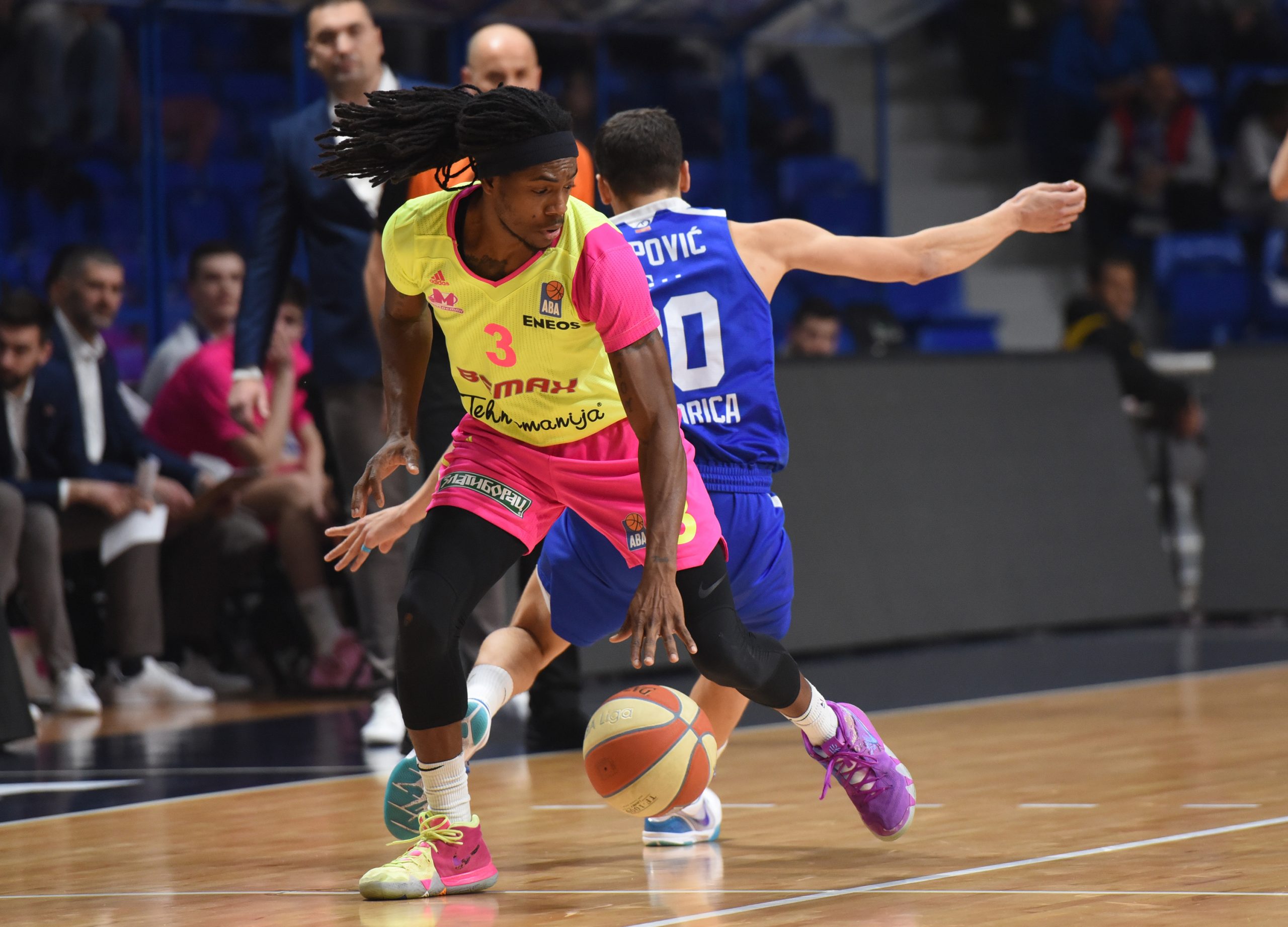 Dejan Milojevic started the match with Perry, Asceric, Atic, Miskovic, Simonovic. A great start to the match for Mega, who with a triple and a Perry's layup and a thre pointer of Miskovic led 0:8 after 3 minutes of play. Still, the problem for Mega is Perry's 2nd personal foul. Buducnost tied 2 baskets, but Mega answers with in with new threes and Simonovic and Miskovic, and then Atic assisted to Simonovic in a counterattack for dunk and lead of Mega 7:16 after 5 minutes of play. Buducnost manages to punish Mega's lost balls and approached to 5 point mark. After a couple of minutes without points on either side, Mega regains control with Simonovic's new three and Perry's points so the score after the first quarter is 17:26.
Mega quickly reached the bonus at the beginning of the second quarter, and Budunocst with the 8-2 series came close to a 3 point difference. Mega played harder on defense, for a few minutes the Buducnost was scoreless, but Mega failed to materialize that in an attack where they lost several balls. Simonovic and Cerovina with threes bring Mega plus 7, 31:38. Buducnost answered, Asceric tied 5 points and the first half ended with plus 4 for Mega, 41:45.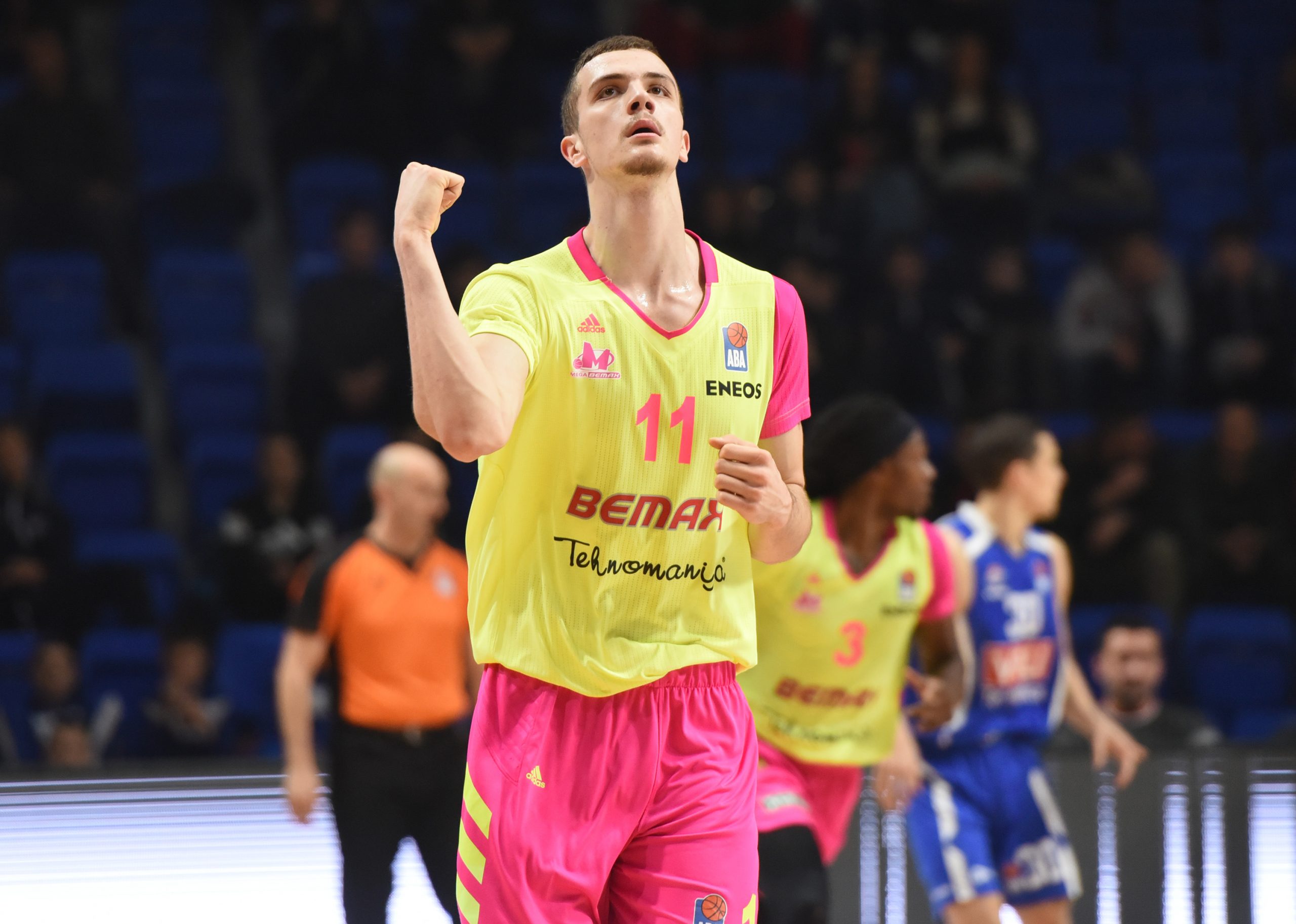 Nothing was going well for the Mega's players at the start of the second half where Buducnost took lead 56:49 with with a series of points of Danilo Nikolic. Milojevic's time-out was fruitful and with great defense of Cerovina, Mega through points of Simonovic and Mesicek reach the egal, 56:56. Shortly thereafter, Mega regains the lead by three, Bamforth returns with the same measure and Simonovic and Asceric each hit free throws to bring Mega plus 2 before the last 10 minutes of the game, 62:64.
The 12-2 series of the Buducnost at the beginning of the last quarter brings plus 8 to the home team. Asceric cuts the home team series, but on the other side Cobbs hits for plus one. Perry and Asceric reduced the gap to 5 points in the middle of the last period, but Mega with poor shot selection missed the opportunity to fully return. Buducnost with the 9-0 series comes to a plus of 12, 84:72 and definitely resolves the match to eventually celebrate with 90:76.
Buducnost VOLI: Cobbs 24, Bamforth 9, Sehovic 3, Martin 11, Ilic, Z. Nikolic 6, Drobnjak, Kilpatrick 19, Bozic, Popovic 6, Meiers, D. Nikolic 12.
Mega Bemax: Miskovic 10, Perry 13 (7 assists), Atic 2 (9 rebounds), Marjanovic, Asceric 10, Simonovic 23, Nenadic 6, Cerovina 8, Macura, Tanaskovic 1, Stanic, Mesicek 5.
Photo: KK Budućnost VOLI/Savo Prelevic