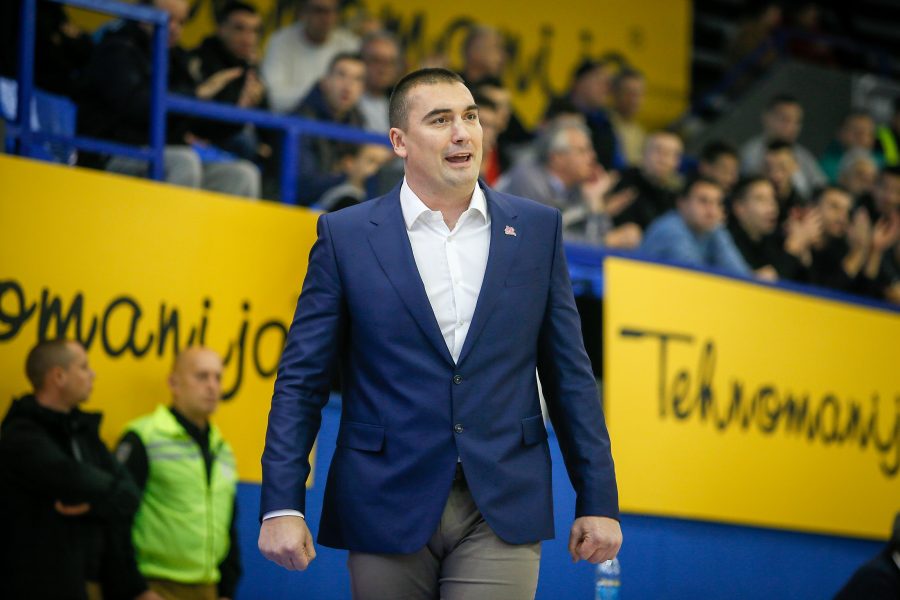 MILOJEVIC: "WE ARE TOO YOUNG TO PLAY FINISH ON THE HIGHEST LEVEL"
Mega Bemax had plus 2 before the final quarter, but Buducnost VOLI played far better in the last 10 minutes of the game and eventually celebrated with 90:76 (17:26. 24:19, 21:19, 28:12) in the match Round 16 of the ABA League, which was played in front of 3,500 spectators at the Moraca Sports Center in Podgorica.
At the post-match press conference, Mega Bemax coach Dejan Milojevic pointed out that his team was too young to play finishes at the top level:
– Congratulations to Buducnost on winning. We were a pretty good 30 minutes today, playing the way we wanted. Buducnost was much more solid in the second half, we responded well to that solidity in the third quarter. However, we had a significant drop in the game in the last quarter, making some initial turnovers. We are simply too young to play the finishes of the game at the top level, and that bounced back to us couple of times this seas. It is all a great experience for us, now are following the games that are to be or not to be for us,
said Milojevic.
Photo: Mega Bemax/Ivica Veselinov