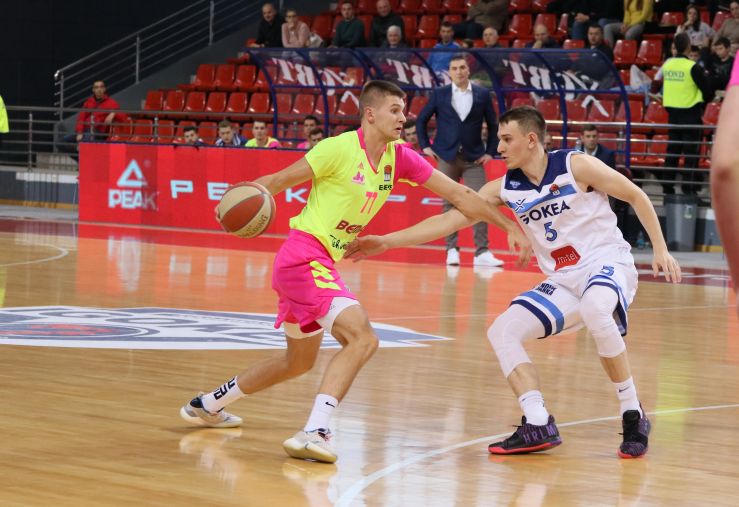 THREE POINT BUZZER BEATER OF MESICEK FOR MEGA'S WIN IN LAKTASI
Mega Bemax with a three-pointer by Mesicek in last second defeated Igokea with 69:72 (18:21, 15:9, 19:20, 17:22) in the 9th round of the ABA League in an extremely uncertain match at Laktasi Sports Hall. Teams changed their lead several times during the match, but coach Dejan Milojevic's players eventually deserved a very important victory in the fight for survival.
The most effective in the Mega Bemax were Filip Stanic and Nikola Tanaskovic with 12 points each. In Igokea stood out with Rashad Vaughn with 21 points.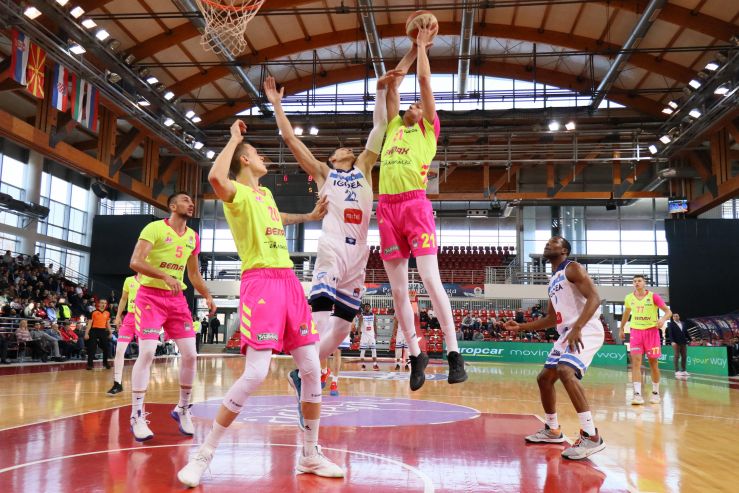 After nine ABA League rounds, Mega Bemax has two wins and Igokea has one. The next game of Mega Bemax will be played on Friday, December 6 from 8 pm when Mega will host Partizan NIS in the Hall of sports Ranko Zeravica.
Dejan Milojevic started the match with Asceric, Atic, Miskovic, Simonovic and Stanic. Good start to Mega who leads 1:7 after 4 minutes. Igokea manages to start on offense, but upon entering the game Tanaskovic with points (8 in the first quarter) raises Mega to plus 7, 9:16. Igokea manages to equalize, but Atic puts the score of the first quarter, 18:21.
Problems for Mega in the attack at the start of the second quarter, so the home team goes into the lead, 29:24. In the next few minutes, there were few points on either side, Mega was trailing 7 points behind. Stanic with two points from the paint set the score at 33:30 at half-time.
The break at halftime was better to players of Igokea who had a 43:35 lead after 4 minutes. A series of three threes followed by Mega, Simonovic, Mesicek and Cerovina for the lead 43:44. Vaughn with triple and free throw gives Igokea the lead with 52:50 with 10 minutes left.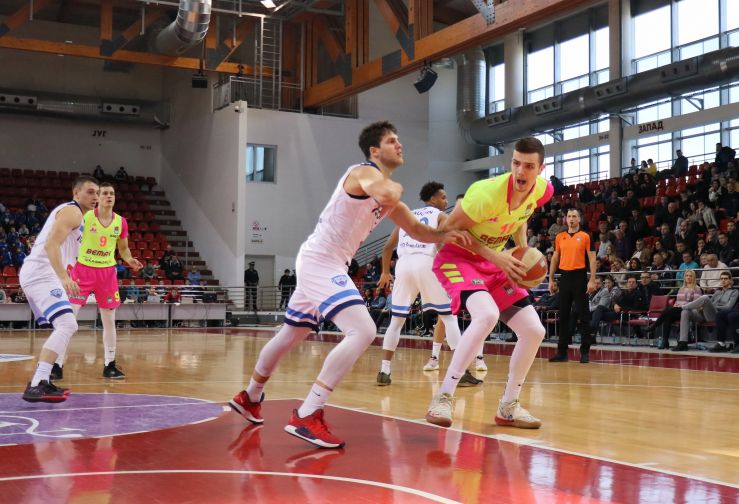 At 55:56 for Mega, Vaughn hits two triples for Igokea, so Milojevic asked for a time out. Mega players played better and, after two Asceric's triples, regained the lead with 5 minutes to the end. In the last 3 minutes teams came in with a score of 65:65 and then Simonovic catches a offensive rebound and scores under a foul for plus 3 of Mega. Both teams hit one free throw and then Vaughn hit the triple with 20 seconds to the end to make it 69:69. After a timeout, Atic took the ball and, on drive, sent a pass for Mesicek, who hits a three-pointer at the last second. With 0.4 seconds remaining, Igokea failed to try a shot for the Mega's players big celebration.
Igokea: Wright, Evans 12, Simeunovic 4, Talic, Lesic 9, Kariniauskas 11, Green 7, Vaughn 21, Ilic 2, Kocic, Gagic 3.
Mega Bemax: Miskovic 5, Atic 7 (6 assists), Marjanovic 2, Asceric 11, Carapic, Miljenovic, Simonovic 10 (6 rebounds), Cerovina 3, Macura, Tanaskovic 12, Stanic 12 (6 rebounds), Mesicek 10.
Photo: Igokea/Nikola Vuruna