MEGA IN THE FINISH STAYED WITHOUT BIG REVERSAL AGAINST KRKA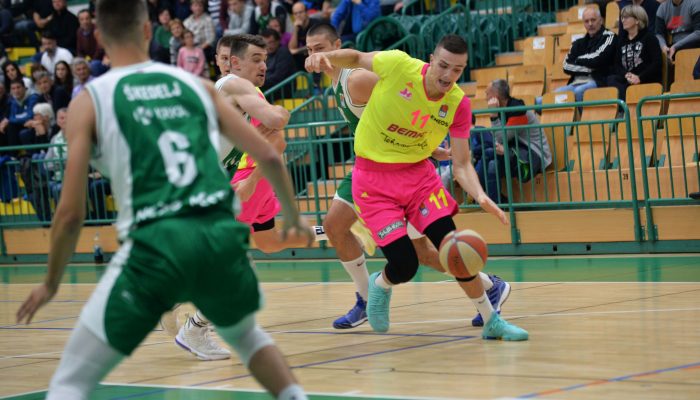 Mega Bemax failed to celebrate in Novo Mesto as Krka was better with 74:69 (27:21, 15:18, 20:14, 12:16) in the 6th round of the ABA League. The players of Dejan Milojevic were trailing 12 points in the hall of Leon Stukelj with 2 minutes until the end, but then managed to get to 3 points behind in the finish, but after a miss Cosey allowed offensive rebound to Josilo, so Krka was able to defend the victory.
The most efficient in the Mega Bemax ranks were Blaz Mesiček with 15 points and Marko Simonovic with 14 points. In Krka stood out Paolo Marinelli with 15 points and Dalibor Djapa with 14.
After 6 rounds of the ABA league, Mega Bemax have score 1-5 while Krka recorded a 3rd victory. The next game of Mega Bemax will be played on Sunday, November 17th from 12 hours, when in Hall of sports Ranko Zeravica will welcome Koper Primorska.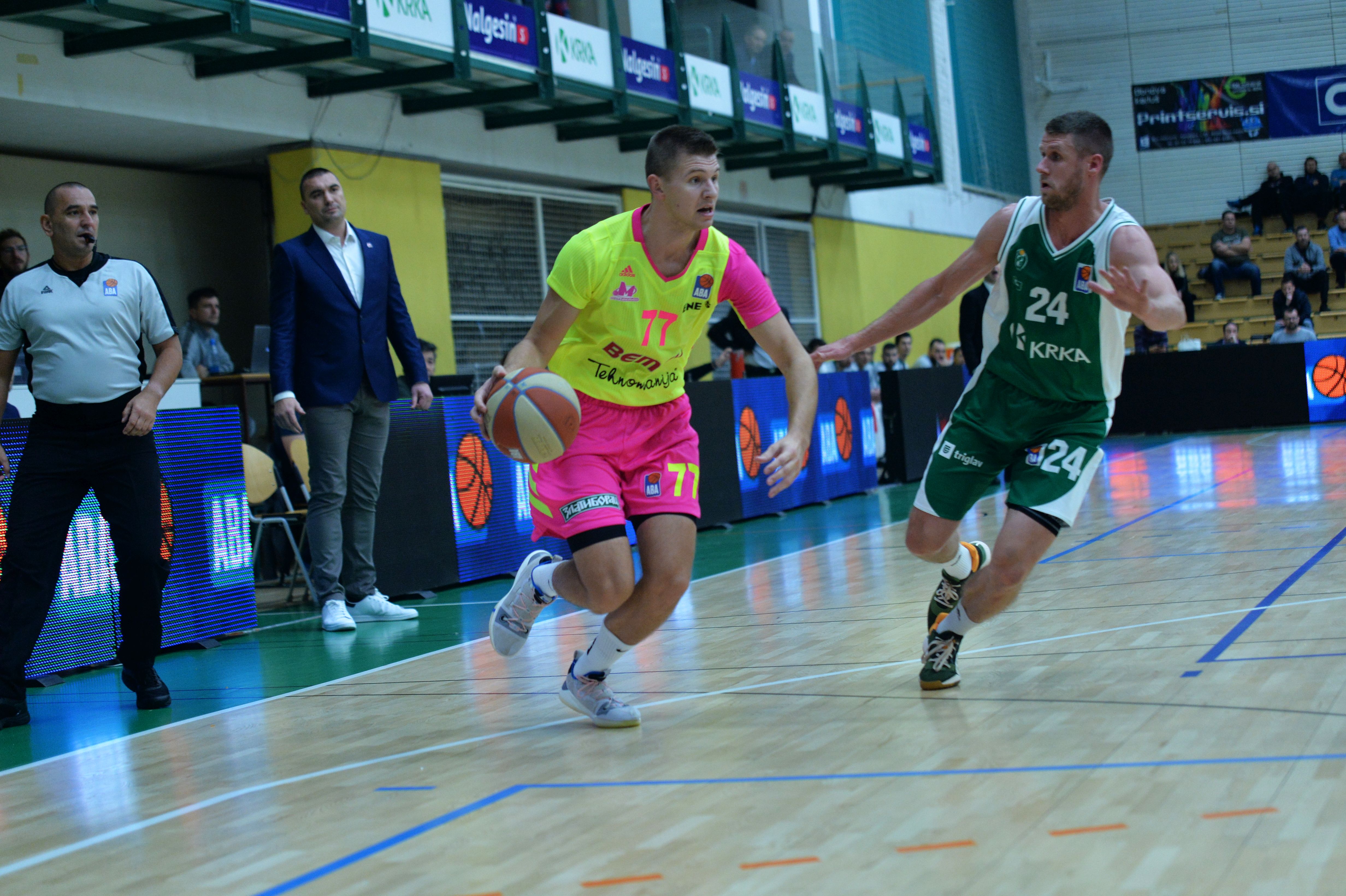 Dejan Milojevic started the match with Miljenovic, Mesicek, Atic, Simonovic and Stanic. A good opening of match by Mega where Mesicek drives under the foul, and then Miljenovic is accurate for 3 points for a 1:6 lead. Krka responds with a 12:2 run with 2 threes hit. Mega players do not allow home team to raise advantage, so first and foremost, with threes of Asceric and Atic returned minimal lead. Big problems in the defensive rebounding for Mega home team manages to punish, so from the second and third attacks returns the advantage, primarily from behind the line 6.75 and free throws and the result after the first quarter is 27:21.
Points were exchanged on both sides at the second quarter, Mega managed to get close to 3 points through Mesicek and Stanic, but Krka managed to repel Mega's attacks. Mega managed to control the defensive rebounds, played better in defense, and with three points by Mesicek and point of Tanaskovic from the paint, came up to 3 points behind. There was a lack of concentration in offence for Mega's players to take the lead at halftime, so the score after the first 20 minutes of play was 42:39 for Krka.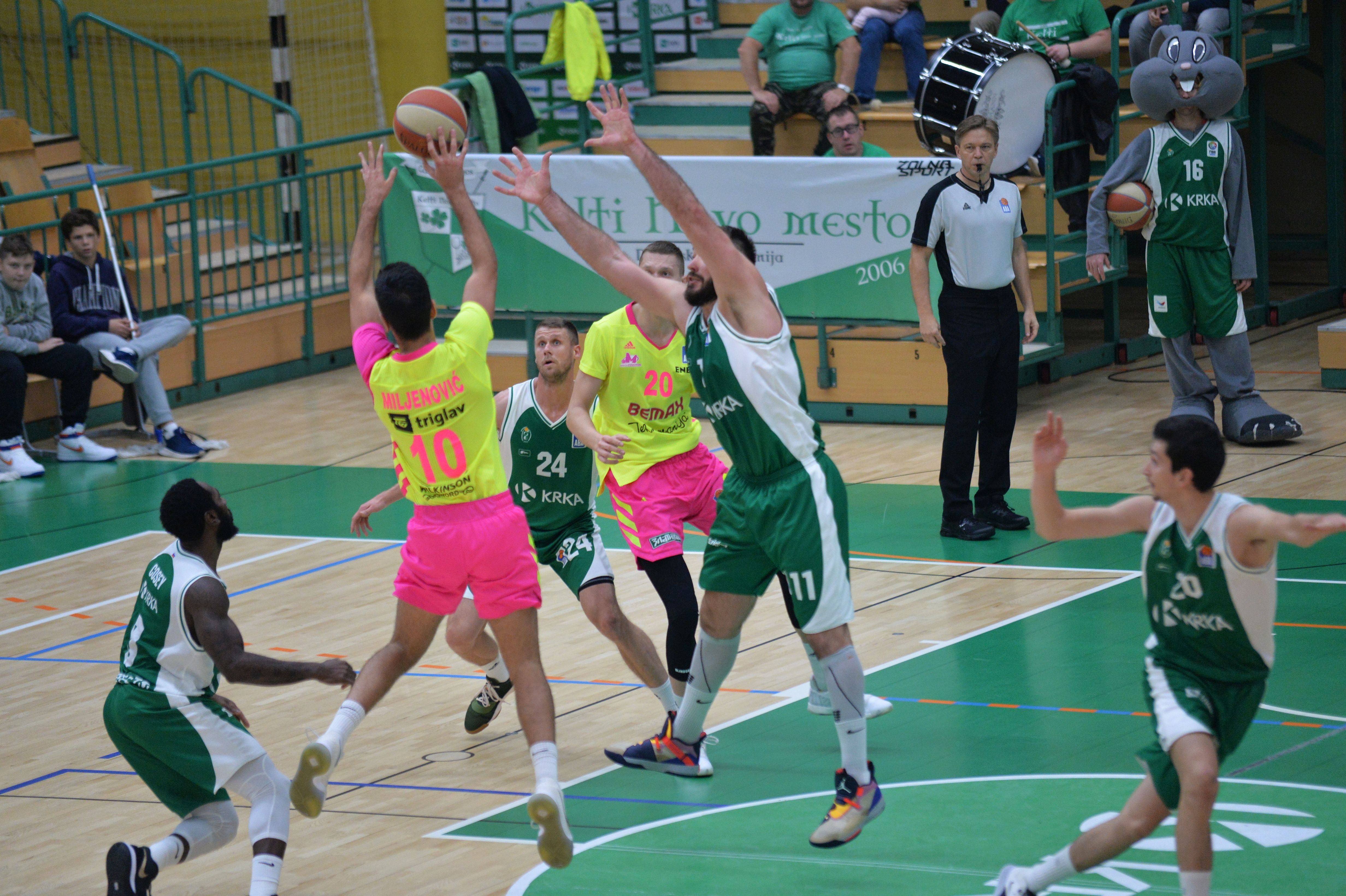 Good co-operation Mega's guards with Simonovic on several occasions at the beginning of the second half brings the advantage of Mega 47:49. However, the Mega players tied the lost balls in the attack as Krka managed to counter-attack and regain 56:51 lead midway through the third quarter. Mega's players did not manage to score in offence in several situations, Krka with a three-pointer of Djapa reaches plus 11 and the third quarter ended with points of Simonovic for 62:53.
In the last quarter Mega managed a 5-0 mini-series to get close to minus 7, but Cosey managed to regain a double-digit lead for Krka. Until the last 2 minutes of the game, Krka seemed to go with a 12-point lead to a sure win, but Mega managed to get close to a 3-point difference, but after missed shot of Cosey with 7 seconds until the end Josilo catches an offensive rebound and then off the line free throws sets the final 74:69 for Krka.
Krka: Cosey 12, Marinelli 15, Skedelj 3, Stipanicev, Djapa 14, Fifolt 4, Balazic 4, Josilo 12, Rakicevic 3, Lapornik 2, Ramljak 5, Osolnik.
Mega Bemax: Miskovic 1, Atic 11 (8 rebounds), Marjanovic, Asceric 10, Carapic, Miljenovic 5, Simonovic 14 (8 rebounds), Cerovina, Macura 4, Tanaskovic 4, Stanic 5, Mesicek 15 (8 rebounds).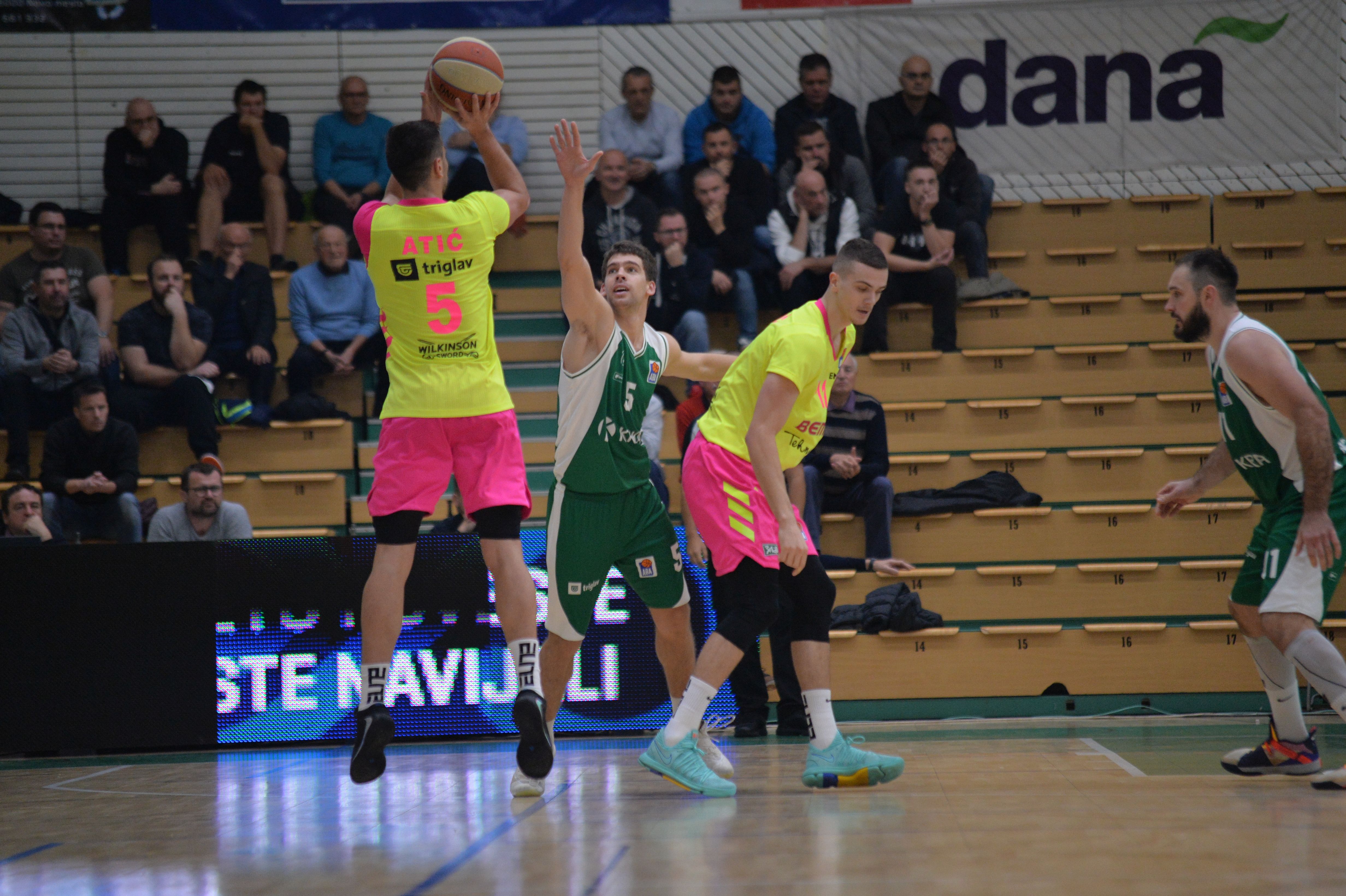 Photo: Krka/Drago Perko/kosarka.si