MILOJEVIC: "TO MUCH TURNOVERS AND MISSED LAY-UPS FOR IMPORTANT GAME LIKE THIS"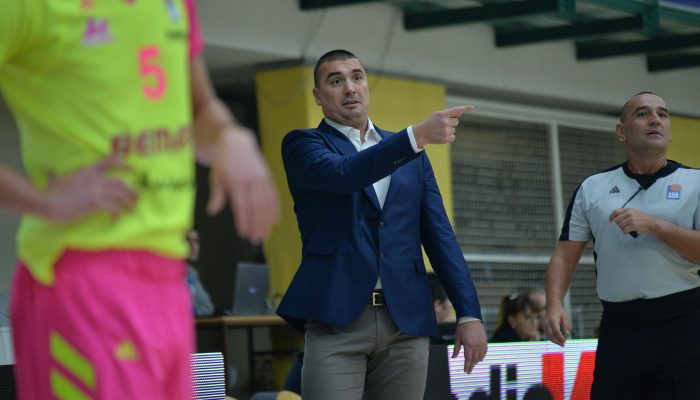 Mega Bemax failed to record their second win in the ABA league as Krka celebrated with 74:69 in Novo Mesto within the 6th round of the regional competition. Coach Dejan Milojevic's players were mostly behind most of the match, but managed to get close to just 3 points from minus 12 in the last 2 minutes, but failed to catch the defensive rebound after missed shot of Cosey so Krka off the free throw line confirmed the victory.
At the post-match press conference, coach of Mega Bemax pointed out that his team had too many turnovers and missed lay-ups against Krka:
– Congratulations to Krka on her well-deserved victory. We had better energy today than usual, however, with too many turnovers, we missed 8 free throws, at least 10 lay-ups, and when you play such an important game against a solid team like Krka, you cannot hope to win. We even had a chance to reach the overtime, however, when we defended the attack, we did not close the paint, Josilo caught offensive rebound and decided the winner. I wish Krka all the best in the continuation of the championship and we have to turn to us, to start winning if we want to stay in the league,
said Milojevic.
Photo: Krka/Drago Perko/Basketball.si