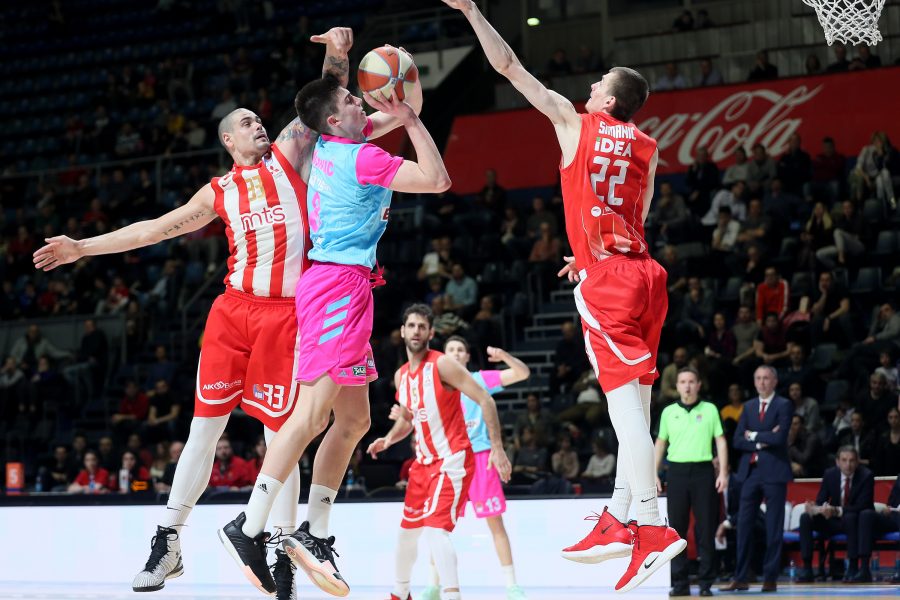 MEGA STOPPED IN SECOND QUARTER, LOSS AGAINST CRVENA ZVEZDA FOR THE END OF THE SEASON IN ABA LEAGUE
Mega Bemax's basketball players failed to finish this season's ABA league season with a victory since in the 22nd round Crvena zvezda mts won with 100:76 (20:23, 37:10, 25:25, 18:18). In the Aleksandar Nikolic hall, players of the coach Dejan Milojevic were excellent in the first quarter, after which they led with 3 points of difference, but in the second 10 minutes played exceptionally badly, when Crvena zvezda resolved the match and finally reached a convincing victory.
The most effective in the ranks of Mega Bemax were Nikola Miskovic with 15 and Edin Atic with 14 points. In Crvena zvezda mts highlighted Michael Ojo and Borisa Simanic both with 14 points.
Mega Bemax finished the season in the ABA League with a score if 10 wins and 12 defeats, and if on Sunday Buducnost VOLI in Podgorica defeats Cibona, Mega will be 5th in the table, which will be second best result in ABA after 4th place and placements to the finals of the playoffs in the 2015/16 season.
Dejan Milojevic started the match with Asceric, Mokoka, Atic, Miškovic and Nikolic. Asceric hits three and Miskovic jump shot for lead of Mega 0:5. The home team does not allow Mega to raise lead, but Atic with triples and lay-ups and Nikolic with points from the paint keeps Mega in the lead. Zvezda ties a few threes, but Atic hits 3 for 16:21. The home team with two lay-ups approaches to one point, but with points from Carapic from the free throw line result is 20:23 after the first 10 minutes.
In the second quarter, Mega did not get anything by hand with missed easy points and turnovers, they were punished from all the positions by Crvena zvezda who quickly reached a two-digit advantage. Miskovic and Mokoka briefly interrupt a series of Zvezda whos used Mega's mistakes on both sides of the court, so the score is 57:33 at the half-time.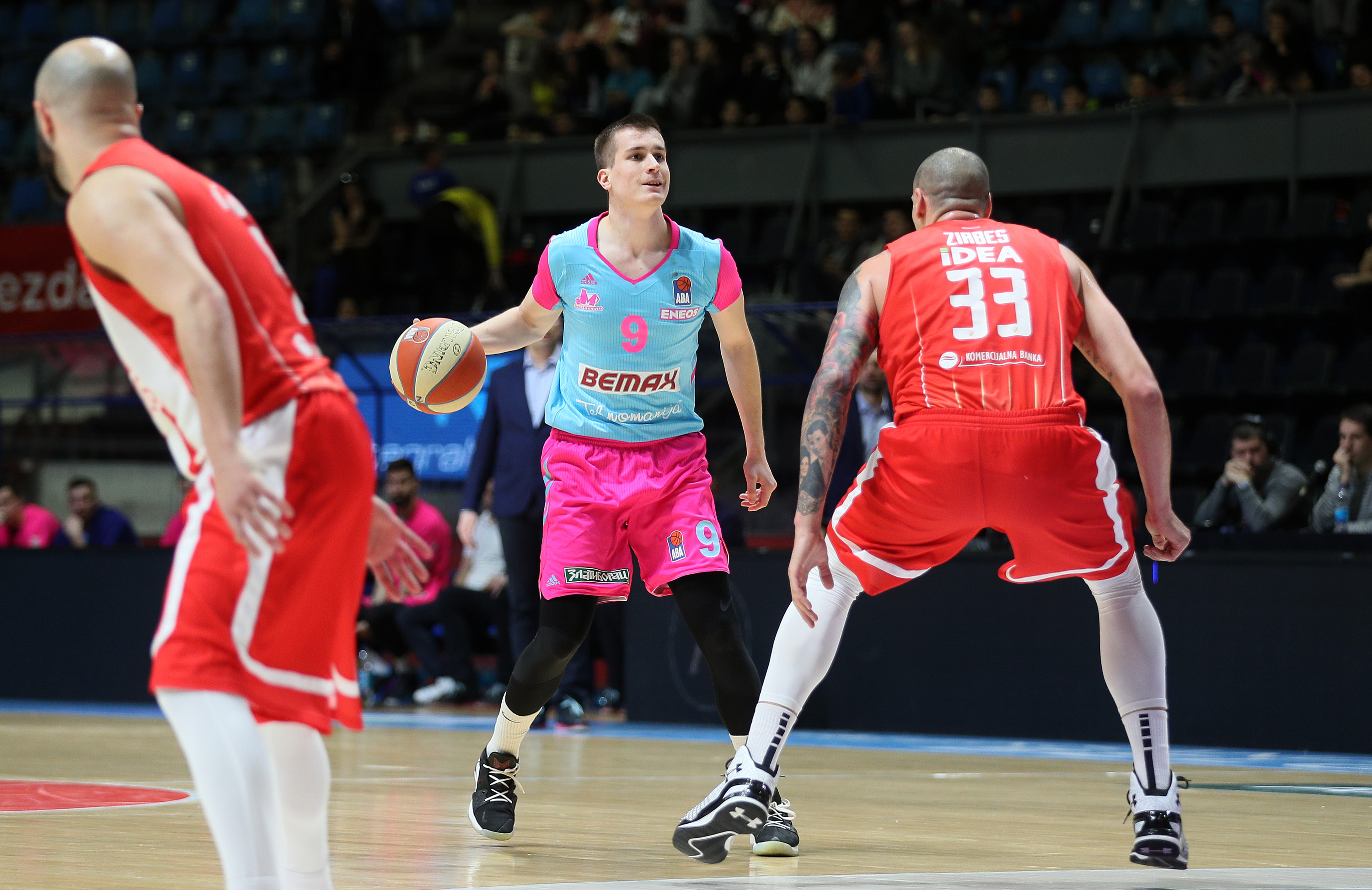 After a break at the half-time, Mega greatly opens the third quarter with a 0:10 series. Zvezda with threes cuts Mega's series and slowly raises the lead. Miskovic with a plus one and then two free throws reduces again to 14 points minus, but the finish line belongs to Crvena zvezda, which with 11:1 series sets the score after the third quarter, 82:58.
In the last quarter, a tied game was played with the good roll of Cerovina, so the result was 18:18 in that period for the final 100:76.
Crvena zvezda mts: Regland 4, Covic 4, Perperoglou 10, Davidovac 8, Lazic 3, Faye 4, Baron 10, Dobric 10, Simanic 14, Rivers 11, Zirbes 8, Ojo 14 (9 rebounds).
Mega Bemax: Marjanovic 2, Ratkovica, Asceric 11, Miskovic 15, Carapic 3, Atic 14 (5 steals), Cerovina 7, Koprivica, Nikolić 12 (8 rebounds), Mokoka 7 (7 rebounds), Fundic 2, Stanic 3.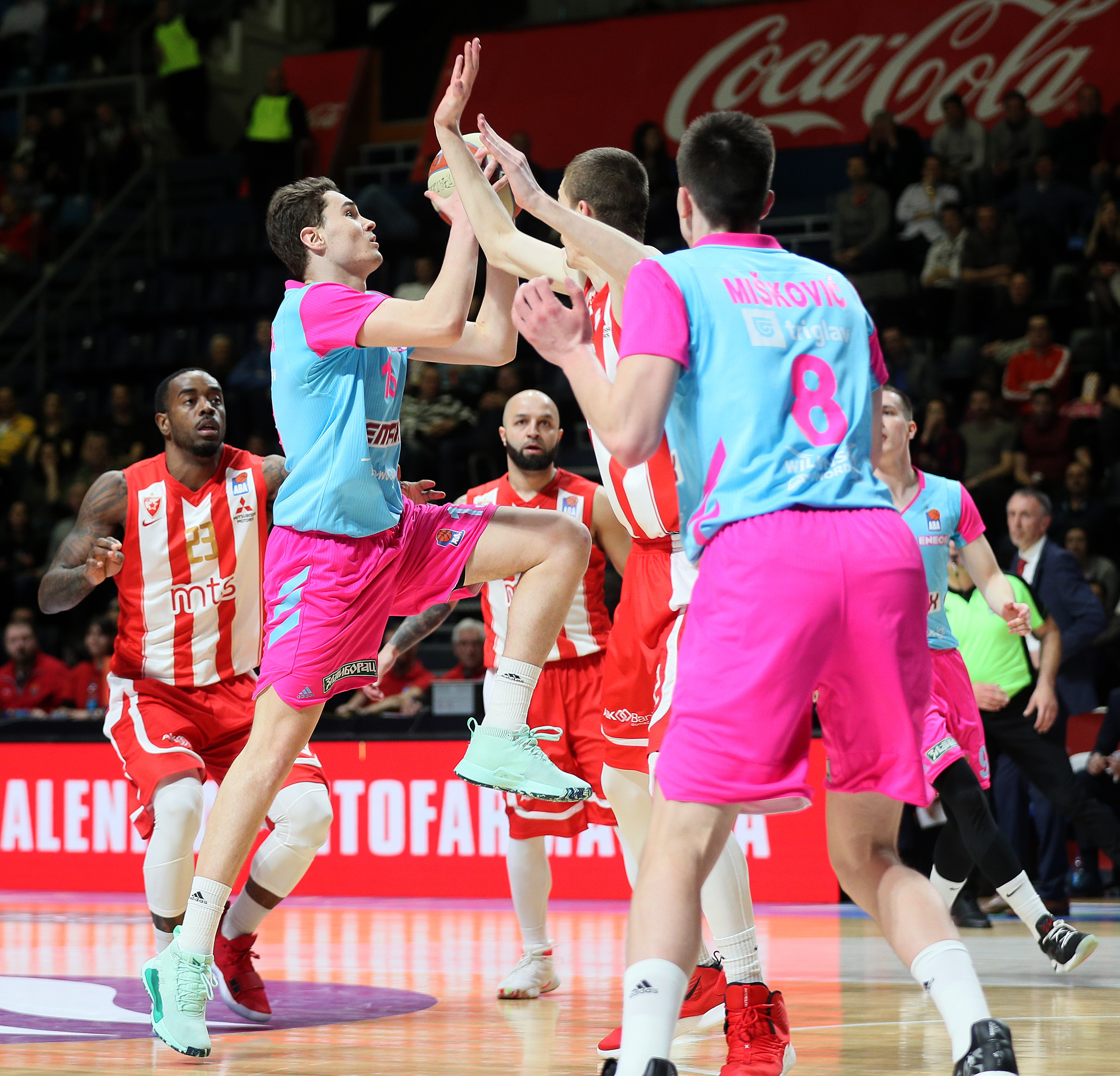 Photo: Mega Bemax/Ivica Veselinov