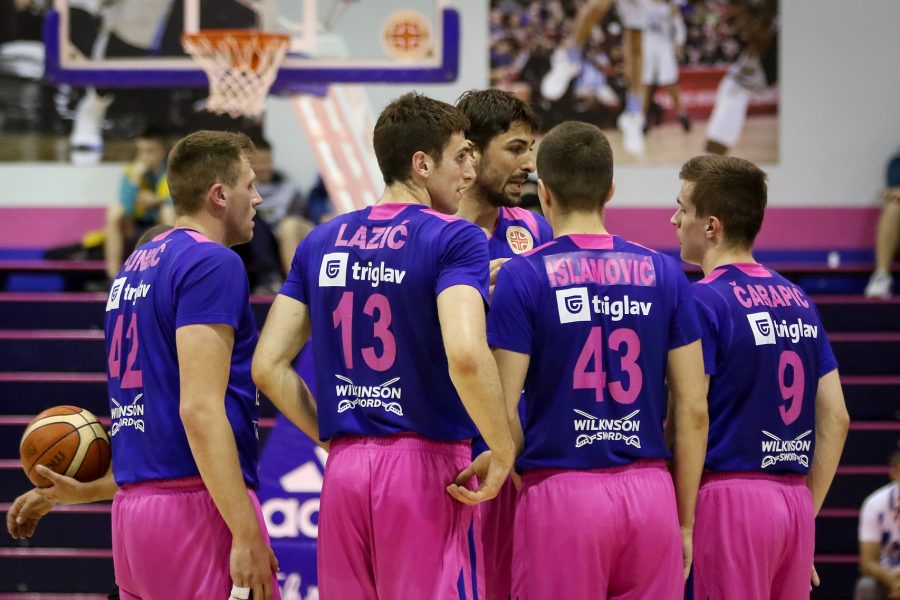 MEGA WITHOUT A CHANCE FOR A SECOND PLACE, BORAC WITH THREE POINTERS TO THE WIN IN CACAK
Basketball players Mega Bemax did not manage to reach the 5th win in a row after Borac in Cacak celebrated with 89:77 (17:16, 30:20, 21:18, 21:23) within the 9th round of the Super League. Except in the first quarter, players of the coachc Dejan Milojevićc had a result deficit for the entire match, and Borac was fantastic for 3 points, hitting 15 triples from 23 attempts. The coach of Mega Bemax at this match because of injury could not count on Ognjen Jaramaz and Mihailo Jovicic.
The most effective in the ranks of Mega Bemax were Goga Bitadze, Luka Asceric and Ognjen Carapic with 13 points while in Borac Marko Stojadinović scored 22 points.
After 9 rounds of A group of Super League, Mega Bemax is on the 3rd place with a score 5-4 and in the last round of the regular season will meet Zlatibor at the Mega Factory hall in Belgrade on Tuesday at 19:00.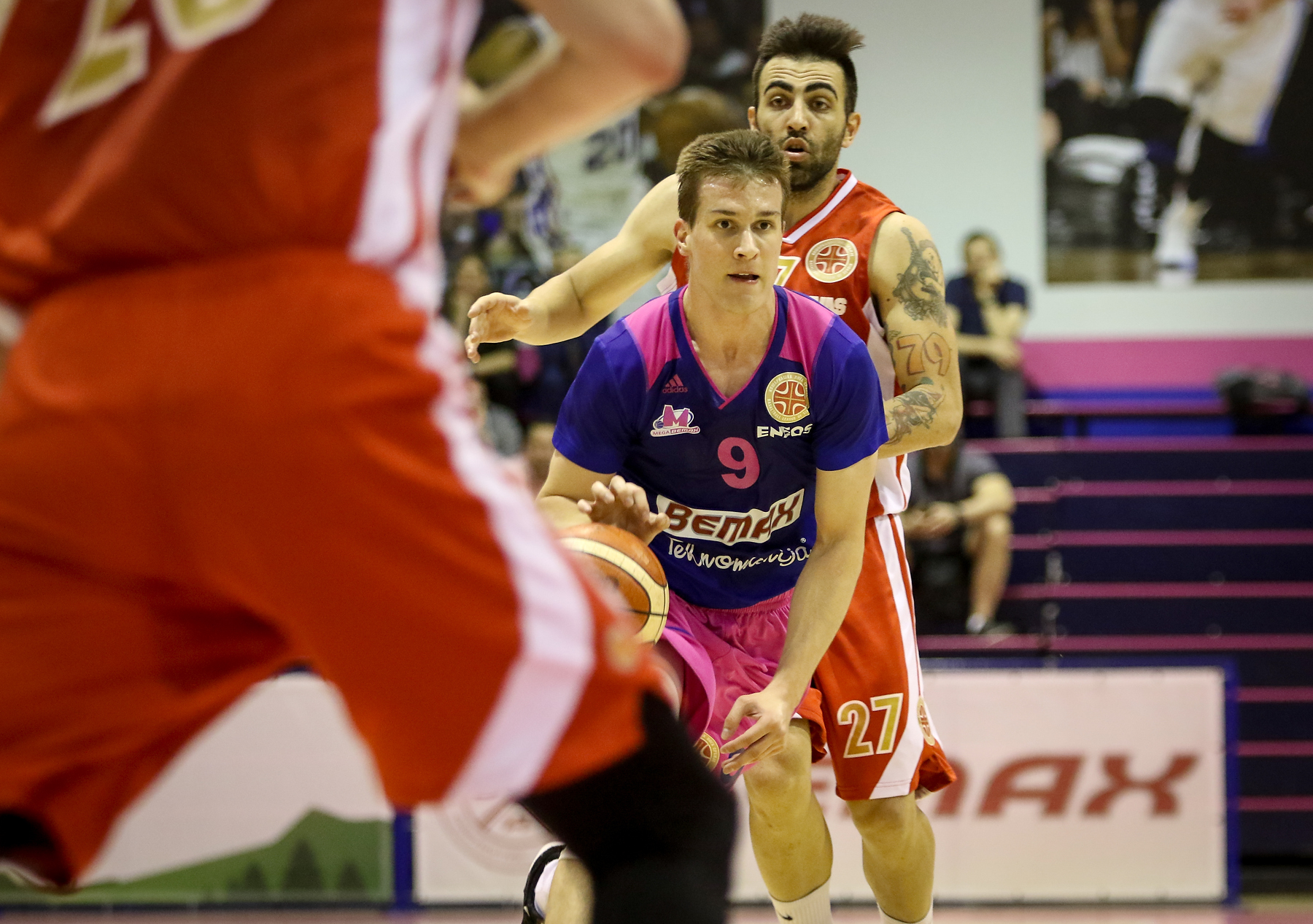 Dejan Milojevic started the match with the following five: Asceric, Cerovina, Lazic, Fundic and Bitadze. The excellent start of the Mega who after 3 minutes lead with 0:7 with 5 points Bitadze. Borac used a weaker period in the Mega's offence to catch result from the free-throw line and then take the lead at the end of the quarter for 17:16.
Borac opens the second quarter with 5:0 after which Milojevic requested a time-out. There followed the series of Mega 0:7 with two great dunks of Bitadze and one of Miskovic. Borac in a short period binds 6 three pointers for lead 43:34, to end the half with a minus 11 points, 47:36.
Mega at the start of the second half drops the difference to 6 points, but the home team with the new series of triples goes to 18 points advantage, 62:44. Mega manages to drop the difference, but missed free throws cost them slightly more favorable result, so result at the break before the last quarter was 68:54.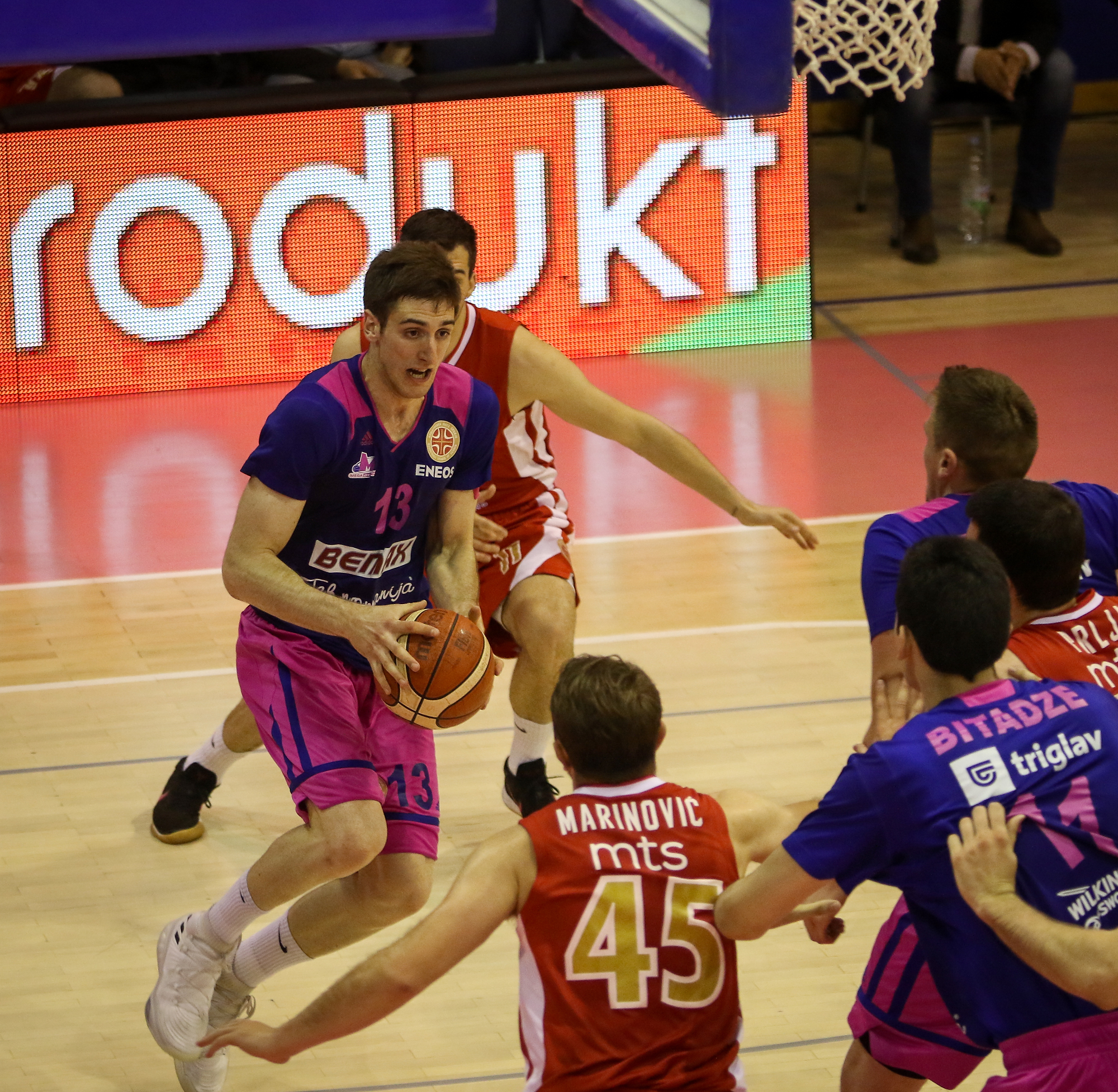 In the last quarter, Mega managed to drop the difference to 8 points, but the home team returns a double-digit advantage with points after offensive rebounds, after which Mega's players failed to endanger the victory of Borac, who eventually celebrated with 89:77
Borac: Popovic, Kutlesic 8, Djokovic 11, Pesakovic 15, Balaban 8, Prlja 3, Stojadinovic 22, Radulovic 1, Gavrilovic, Todorovic 3, Carapic, Marinovic 18.
Mega Bemax: Mushidi 2, Music, Marjanovic 2, Asceric 13, Carapic 13, Bitadze 13, Lazic 12, Koprivica, Samardziski, Miskovic 5, Cerovina 5, Fundic 12.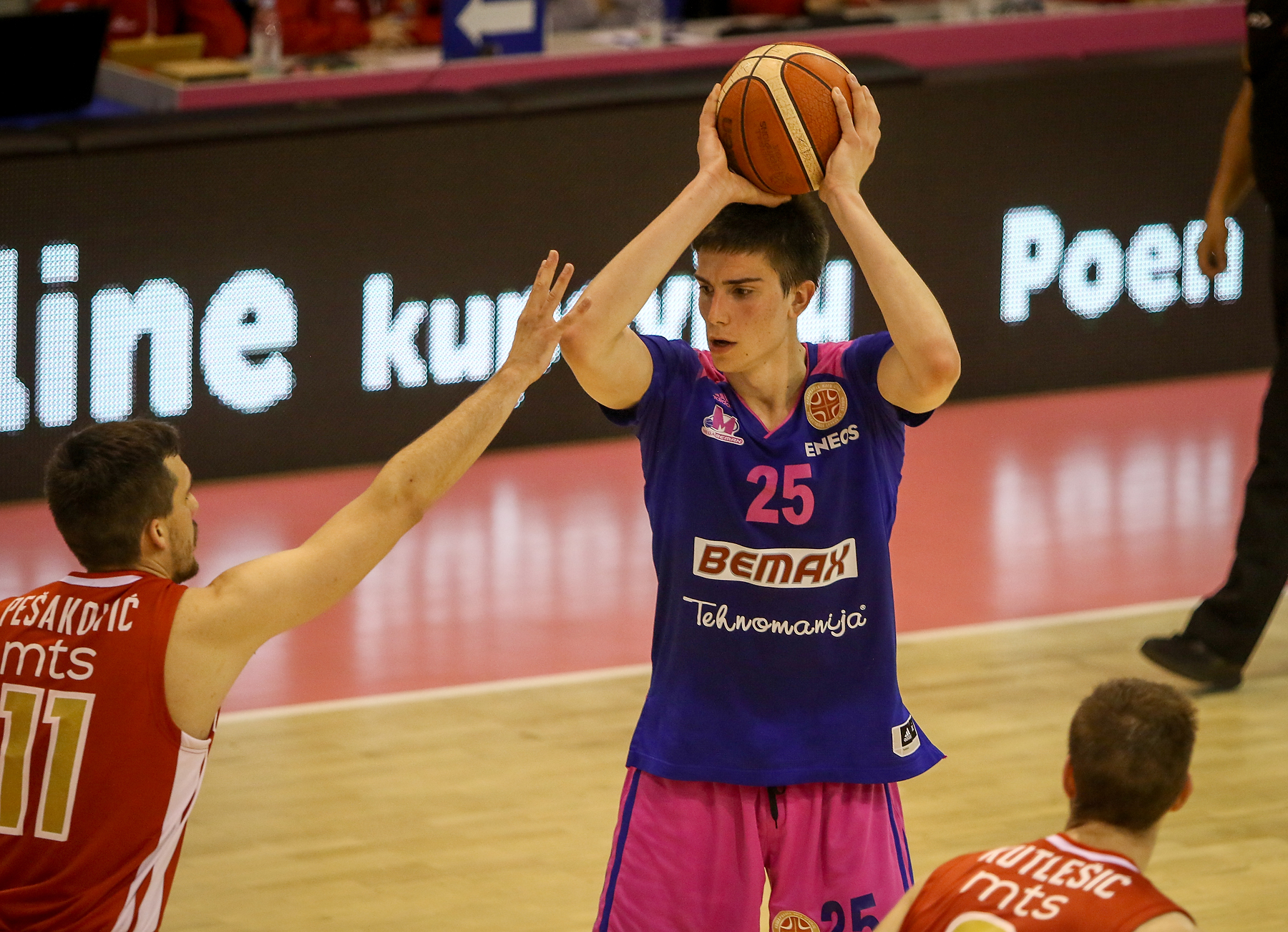 Photo: Mega Bemax/Ivica Veselinov