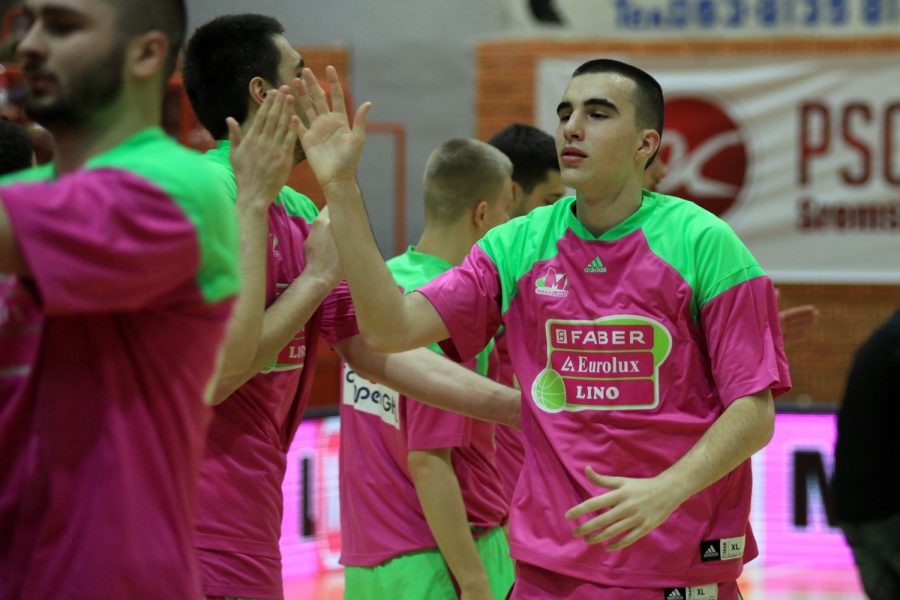 PECARSKI AT JORDAN BRAND CLASSIC IN NEW YORK
Young basketball player of Mega Leks Marko Pecarski succeeded to participate in the "Jordan Brand Classic" game, which will bring together at 15th of April the most talented young basketball players from around the world. Pecarski at regional camp in Zagreb left a great impression because he has been chosen to be among the top 10 European players who will travel to the Barclays Center in Brooklyn to play a match against talented peers from around the world.
Last year the Mega also had representative at the "Jordan Brand classic" in Brooklyn since the Nikola Miskovic won participation after the regional camp.
Marko Pecarski conveyed his impressions from Zagreb:
"It was an excellent event organization and I am very satisfied with my stay in Zagreb. Every day we had two training sessions with top coaches from around the world, where we worked on technique, strength and fitness. The last day of the 20 players divided into two teams played a match between after which he himself selected 10 of them to travel to New York, among them was me. I am happy that Mega maintain continuity of participation in this prestigious camp since last year in New York was Nikola Miskovic. this is an opportunity to be a once in a lifetime i'm glad that I took advantage of"
finished Pecarski.
Youth Centre this season in the Roda Junior League of Serbia, on average, recorded 17.2 points and 10.8 rebounds (index 25.5) in less than 28 minutes on the field. Pecarski also plays for the Cadets of Mega where in the Triglav Cadet League of Serbia have an average of 25.8 points (64% FG) and 13.9 rebounds for the total index rating of 37.5 for a little more than 30 minutes on the floor.
Marko Pecarski one day after the 16th birthday was in the roster of first team of Mega Leks in a match that was played on February 13th against Union Olimpija within the 24th round of ABA league.
Photo: Ivica Veselinov / Mega Leks