JUNIORS LOST DERBY AGAINST ZVEZDA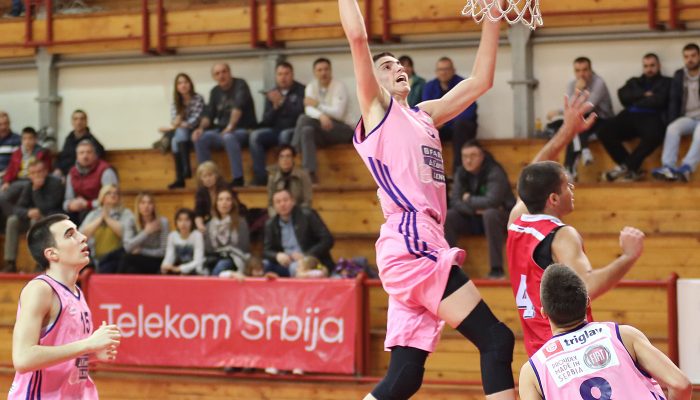 Juniors of Mega Leks within the 3rd round of the RODA Junior Superleague lost the derby match against Crvena zvezda Telekom with 69:80 (16:12, 11:27, 18:25, 24:16). Mega started good match and had plus 4 after the first quarter but in the second period played a disastrous, which eventually decided winnner. Mega's juniors managed to reduce the difference to 8 points 5 minutes left in the game but did not have the strength to win.
Mega currently occupies 3rd place in the standings of RODA Junior Superleague and in the next round plays away in Zemun.
Mega Leks: A. Matic 6, Miskovic 15, Gosic, Music 18 (6 steals and 5 assists), U. Matic 4. Pantelic 5, Kovacevic 2, Pecarski 8 (6 rebounds), Nedeljkovic, Virijevic 4, Plavsic, Bitadze 7 (6 rebounds).
Photo: Jovan Azdejković / Mega Leks