GREAT FINISH OF CADETS FOR WIN IN CACAK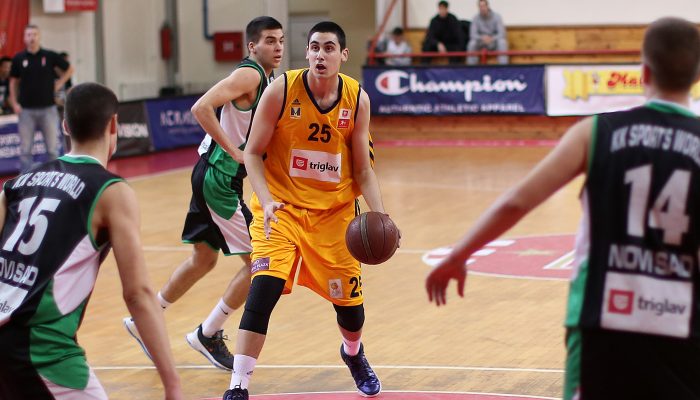 Cadets of Mega Leks within the 2nd round of Triglav Cadet Super league triumphed in Cacak against domestic Mladosti CA with 76:82 (24:22, 19:18, 16:19, 17:23). Players of Miodrag Rajkovic were with little more than 2 minutes to go down by 74:71 bit until the end of the match was followed by a series of Mega 2:11 for a new victory in the Super League.
Best in  Mega were Nikola Miskovic with 24 points and 7 rebounds (index 33) and Goga Bitadze with 23 points and 12 rebounds (index 29).
Mega Leks currently occupies second place in the Triglav cadet Super League with 5 wins and 3 losses, and in the next round hosts Partizan NIS.
Mega Leks: Virijevic 6 (5 assists), Gosic 2, Simendic, Miskovic 24 (7 rebounds), Nedeljkovic, Pavlovic, A. Matic 17, Ilincic 10 (5 rebounds), Trifunovic, Pecarski (DNP), Bitadze 23 (12 rebounds).
Photo: Jovan Azdejkovic / Mega Leks