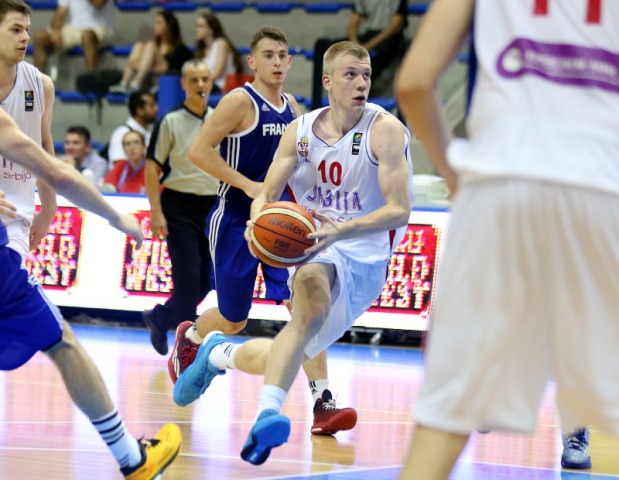 SERBIA U20 WON AGAINST FRANCE FOR FIRST PLACE, ZAGORAC AND LUWAWU BEST!
Serbia U20  in a direct duel for first place in Group F defeated France with 64:53 (17:11, 27:10, 13:14, 7:18), and with a perfect score of 7 wins in as many matches, go to quarter-final clash with Lithuania.
The most efficient in both teams were players of Mega Le. Rade Zagorac scored 14 points and 3 rebounds while Ognjen Jaramaz had 2 points, 5 rebounds and 3 assists. The best among the French was Timothe Luwawu with 15 points and 3 steals, while Alpha Kaba had 3 rebounds.
The young Serbian team from the start did not let the lead and the match was practically solved already at half-time, 44:21. In second half, the Serbian had a 28-point lead but then the bench players were given a chance and France to the end of the match cut the difference.
Serbia will quarterfinal match of the European Championship for players under 20 years of age. which is being held in Lignano (Italy), play on Friday at 6:45 PM against Lithuania.