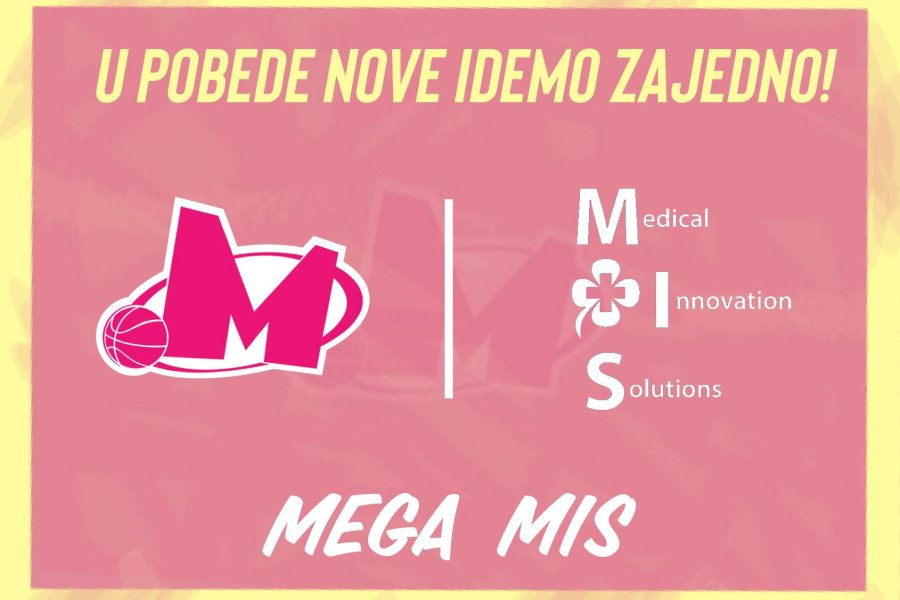 MEGA MIS CONTINUES COOPERATION WITH MEDICAL INNOVATION SOLUTIONS!
Basketball club Mega MIS continues cooperation with Medical Innovation Solutions!
After the establishment of a very successful cooperation that began in the summer of 2022 when the company Medical Innovation Solutions became the general sponsor of KK Mega MIS, we are pleased to inform you that a contract has been signed on the continuation of cooperation in the next two seasons 2023/2024 and 2024/2025, so Mega will also compete under the name KK Mega MIS in the next two years.
The company Medical Innovation Solutions d.o.o. its establishment, has grown and profiled itself as a regional provider of the most modern solutions in the field of robotic surgery and digital medicine, intending to make them available to a large number of people and contribute to the health of the nation. Deeply committed to employees' personal development, they are especially proud of their team of professionals who, with their knowledge and enthusiasm, make the real success of the MIS company.
KK Mega MIS, since its foundation in 1998, has been building a path where young and talented basketball players become national team members and NBA players, among whom are Nikola Jokić, Vasilije Micić, Nikola Jović, Filip Petrushev, Marko Simonović, Ivica Zubac… KK Mega MIS, with 15 players selected in the NBA draft, is the world record holder among clubs outside of the USA for the total number of drafted players, and we believe that number will increase in the upcoming NBA draft.
With the support of the company Medical Innovation Solutions, KK Mega MIS achieved great success in the still unfinished season. The senior team reached the quarter-finals of the ABA League playoffs and the final of the Radivoj Korać Cup, while it is currently successfully competing in the Serbian Super League. The junior team won the U19 ABA league and the championship of Serbia, and they qualified for the F8 tournament of the Junior Euroleague, where with two wins and one loss, they were close to reaching the finals. Mega MIS cadets were also the champions of Serbia, while the pioneers won the Mini-Cup.
Innovation, as the common light motive of our two teams, will continue to be our biggest inspiration to contribute to people's health, cultivate real-life values, strengthen team spirit, and encourage us to create a more beautiful and happier place to live.
On the way to the winner – KK Mega MIS and Medical Innovation Solutions!
Photo: KK Mega MIS