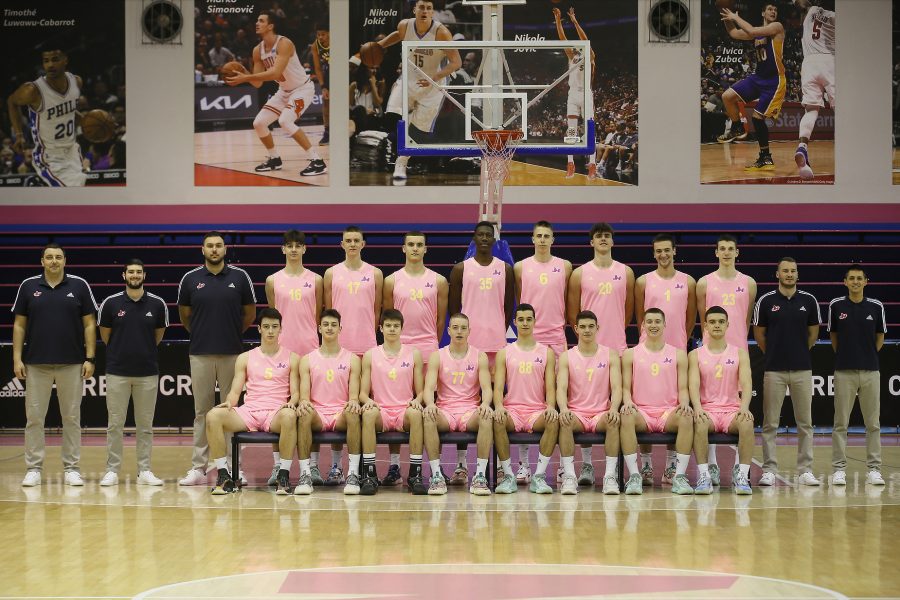 U18 MEGA MIS IN THE QUALIFICATION TOURNAMENT OF THE JUNIOR EUROLEAGUE AGAINST VENICE, INSEP AND EFES
From Friday to Sunday (31/03 – 02/04), the U18 Mega MIS team will compete in the ANGT Euroleague qualification tournament, which will be organized by Crvena Zvezda Meridianbet and will be held in the "Basket City" hall. Dragoljub Avramović's players are placed in Group B, where they will compete against peers from Umana Reyer Venice, INSEP Paris, and Anadolu Efes. Crvena Zvezda, Partizan, Next Generation Belgrade team, and Valencia will compete in Group A.
The first match is scheduled for Friday at 1:00 pm, and the opponent of Avramović's team will be Venice. All matches will be broadcast on TV Arena Sport and the YouTube channel of Crvena Zvezda.
Last year, Mega won the junior Euroleague for the first time, and this year it is defending its title, and before that, it played in the finals in 2017 and 2019.
Mega MIS starts defense of the throne with the following composition: Andrej Mušicki, Miodrag Gačić, Urban Kroflič, Asim Đulović, Ognjen Srzetić, Luka Savanović, Petar Milosavčević, Vuk Šipčić, Bogoljub Marković, Danilo Dožić, Filip Jović, and Abdramane Siby.
Coach Dragoljub Avramović and his players are looking forward to the challenge that awaits them against some of the best junior teams in Europe:
– We are aware that a difficult and high-quality tournament awaits us, but we all can't wait for it to start. What is certain is that we will give our best and we hope to present the invested work and effort, as well as our talent, in the best possible way,
said Avramovic.
Juniors of Mega MIS will play the remaining two matches of the group stage on Saturday, the first against Anadolu Efes at 9:00 am, while the match versus INSEP is scheduled for 7:00 pm.
On Sunday, there are placement matches, as well as a slam dunk and three-point shooting competitions, and the final between the first-placed teams from Groups A and B, which will determine the passenger for the final tournament, is scheduled for 18:30.
Schedule
Friday (March 31)
09:00 am Red Star – Valencia
11:00 am Partizan – Next Generation Belgrade
1:00 pm Venice – Mega MIS
3:00 pm Paris – Anadolu Efes
5:00 pm Red Star – Partizan
7:00 pm Valencia – Next Generation Belgrade
Saturday (April 1)
09:00 am Mega MIS – Anadolu Efes
11:00 am Venice – INSEP
1:00 pm Partizan – Valencia
3:00 pm Next Generation Belgrade – Crvena Zvezda
5:00 pm Anadolu Efes – Venice
7:00 pm INSEP – Mega MIS
Sunday (April 2)
11:00 am – the fourth-placed from Group A – the fourth-placed from Group B
1:00 pm – the third-placed from Group A – the third-placed from Group B
3:00 pm – runners-up from Group A – runners-up from Group B
5:00 pm – Dunk and quick three-point shooting competitions
7:00 pm – Final
Photo: Mega MIS