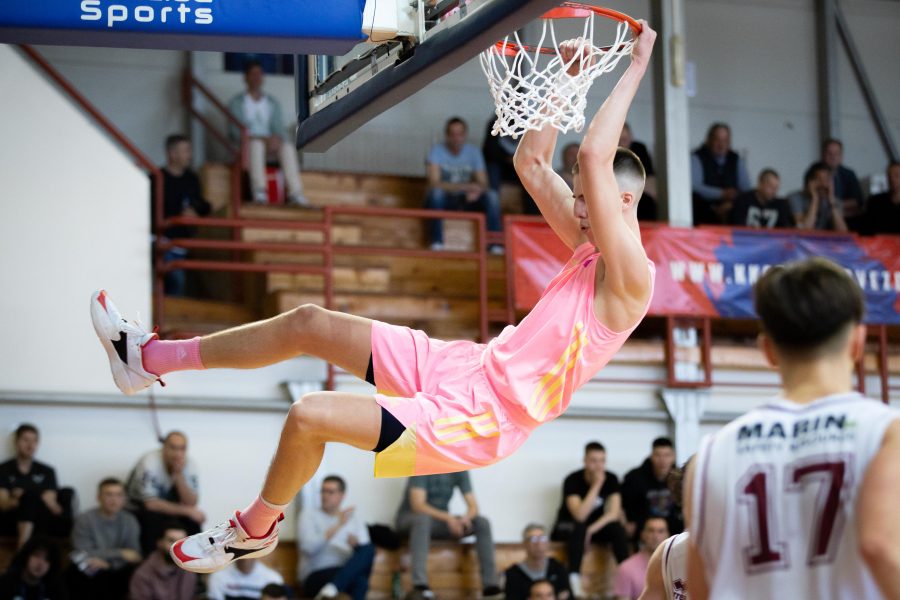 TOTAL DOMINATION OF U18 MEGA MIS AND A 100-POINTS WIN AGAINST VENICE AT THE START OF THE JUNIOR EUROLEAGUE QUALIFICATION TOURNAMENT
At the start of the ANGT Euroleague qualifying tournament, the Juniors of Mega MIS dominantly defeated Venice and confirmed their role as one of the favorites as the defenders of the throne, 58:103 (17:32, 14:21, 9:26, 18:24). Dragoljub Avramović's players opened the match brilliantly through Andrej Mušicki and established control in the early stages. Then Filip Jović also had a good role, so Mega had a massive 22-point lead by halftime. After returning from the break, Maggie's pearls quickly removed all dilemmas, won the third quarter with 26:9, and with an advantage of 39 points, cleared the last doubts about the question of the winner in the "Basket City" hall.
With 16 points, eight rebounds, and a total PIR of 28, Bogoljub Marković led Avramović's team. Filip Jović was the most efficient with 20 points, while Andrej Mušicki was also excellent with 11 points, eight rebounds, and six assists and steals for the second-highest PIR in the game – 26. Asim Đulović scored up to 15, while he was in double figures in the winning team. Luka Savanović was also on the team with 10 points. In the end, all Mega players entered the list of scorers.
Mega has thus finished the daily program and will continue the fight for the final of the qualifying ANGT on Saturday when it meets with Anadolu Efes (09:00) and INSEP (19:00).
Mega MIS: Šipčić 2, Gačić 2, Savanović 10, Đulović 15, Marković 16 (8 sk, 28 in), Mušicki 11 (8 sk, 6 ace, 6uk, 26 in), Kroflič 7, Dožić 6, Srzentić 6, Jović 20, Sibi 6 (7 sk), Milosavčević 2
Photo: KK Crvena zvezda/Đorđe Kostić