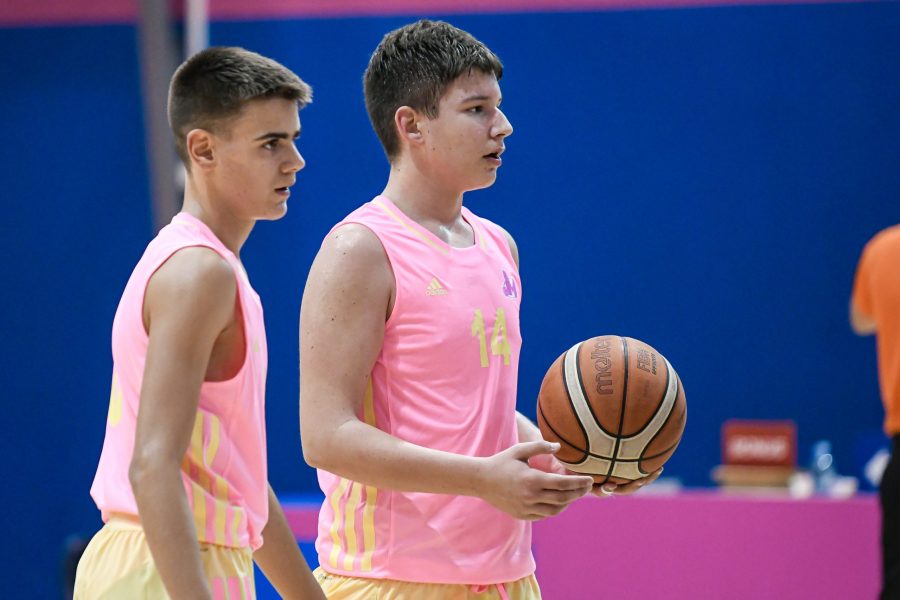 U15 BANJICA MEGA SCORED 127 POINTS AGAINST MLADOST AND RECORDED THE 17TH WIN
The U15 Banjica Mega team got a new victory in the Quality League, as they defeated their peers from Mladost Zemun in the 20th round with a convincing score of 127:80. Dejan Pejić's team once again triumphed dominantly and improved their score to 17-3.
Aleksa Stiković excelled with 33 points, Đorđe Lilić added 20, while Vuk Danilović and Petar Bjelica scored 17 each. Ognjen Čolić scored up to 11, while Maksimilijan-Konstantin Papan was also in double figures with ten scored points.
In the next Quality League round, Banjica Mega pioneers are visiting the Cerak team.
Banjica Mega: Vojinović 2p, Danilović 17p, Lilić 20p, Maček 7p, Radonjić 2p, Čolić 11p, Milosavljevic, Stiković 33p, Bjelica 17p. Vuksanović 8p, Papan 10p, Čudić
Photo: Mega MIS