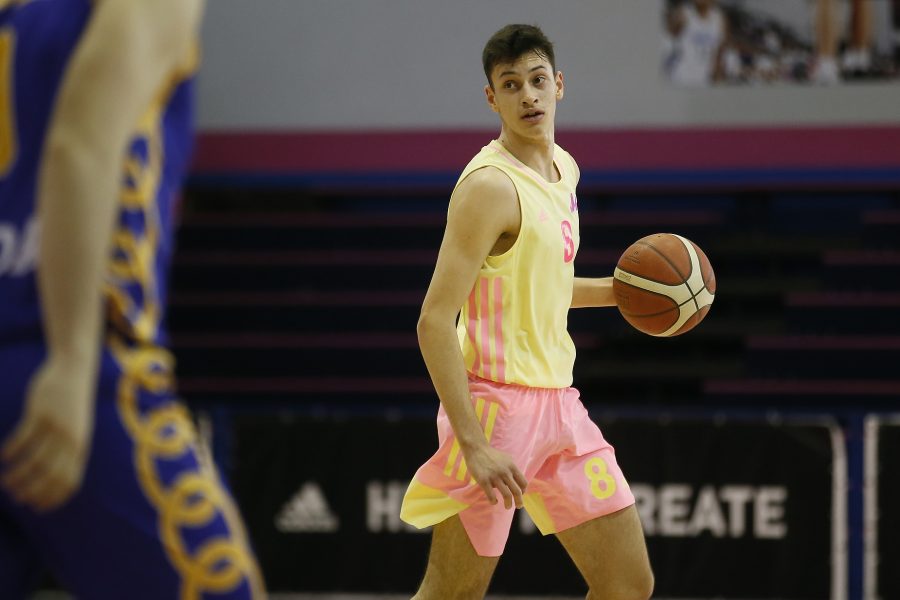 U19 MEGA MIS DOMINATION IN NIŠ FOR 20TH VICTORY IN THE RODA JUNIOR LEAGUE OF SERBIA
With two rounds to go before the end of the league, the juniors of Mega MIS have the maximum score. They reached their 20th victory convincingly against the Konstantin team in Niš, 64:116 (23:30, 10:30, 16:32, 15:24). Dragoljub Avramović's team gained a seven-point advantage after 10 minutes, but in the rest of the game, they stepped up and led by an unattainable plus 27 before the break. The hosts did not react after returning from the break. Mega routinely increased the advantage and, in the end, in a dominant manner, improved their performance at the top of the table, 20-0.
Urban Kroflič stood out this time with 20 points, six steals, and five assists for a utility index of 27, while Abdramane Sibi recorded another double-double with 19 points and 12 rebounds (index 26).
All Mega players entered the list of scorers, and Danilo Dožić scored in double figures with 17, Bogoljub Marković with 12, and Luka Savanović with 10 points.
In the next round, the juniors of Mega MIS welcome Borac Mozzart in the Mega Factory hall.
Mega MIS: Šipčić 2, Gačić 2, Savanović 10, Marković 12, Mušicki 9 (8 as), Kroflič 20 (6 uk, 5 sk, 27 in), Zečević 5, Dožić 17, Srzentić 8, Sibi 19 (12 sk, 26 in), Milosavčević 8, Babić 4
Photo: Mega MIS