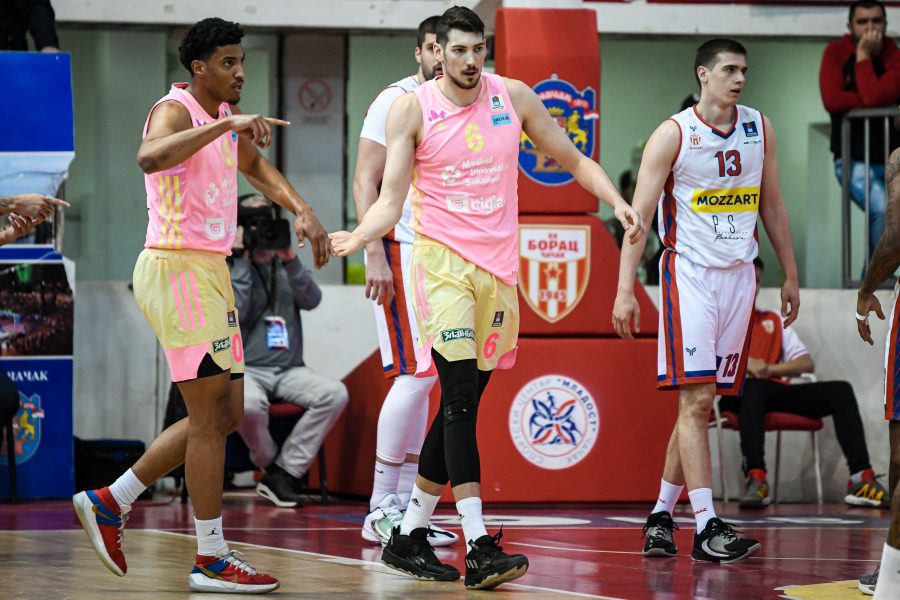 GREAT COMEBACK OF MEGA MIS AGAINST BORAC IN ČACK FOR THE EIGHTH WIN IN THE LAST NINE MATCHES IN THE ABA LEAGUE
Mega MIS basketball players once again confirmed that they are in great shape, as they defeated Borac Mozzart in Čačak 80:86 (28:17, 16:18, 16:31, 20:20) in the 22nd round of the ABA League. Marko Barać's team found themselves in a double-digit deficit after the first quarter, failed to turn the situation around until the big break, and then took over the game with a big run at the beginning of the second half to break the home team's resistance in the middle of the last quarter and record the fourth victory in a row, the eighth in the previous nine matches in the regional championship. Thus, they took another big step towards qualifying for the playoffs and reached an 11-11 record. After 22 games, Borac has five wins and 17 losses.
In the end, Matej Rudan was the best in the winning team, with 16 points and nine rebounds for a PIR of 25. Nikola Đurišić also added 16 points, with as many as eight assists (PIR 18), while Ahmaad Rorie scored 12 points and seven rebounds. Aleksa Uskoković and Malcolm Cazalon added 10 points each.
For Borac, Hunter Hale scored 30 points, and Diante Baldwin added 17.
After the opening tie, the home team broke away with a 9:0 run and met the first break with an 11-point lead. Mega managed to reduce the deficit to six points in the middle of the second period, but Borac responded with seven tied points and pulled away again, only to go to a significant break at 44:35.
After returning from the break, Barać's team played more aggressively and began to find better solutions in the attack. Uskoković, Rudan, and Rorie played well and overturned the result with an 11:2 run. They established control and took the lead with 58:51 at three and a half minutes before the period's end. The team from Čačak managed to get closer but not to turn the score around, so thanks to Đurišić and Rudan, Mega met the decisive 10 minutes with a six-point lead (66:60). The home team held on until the last few minutes, when after four straight points from Kovačević, Mega reached a double-digit lead and soon everything became clear in Hall near Morava.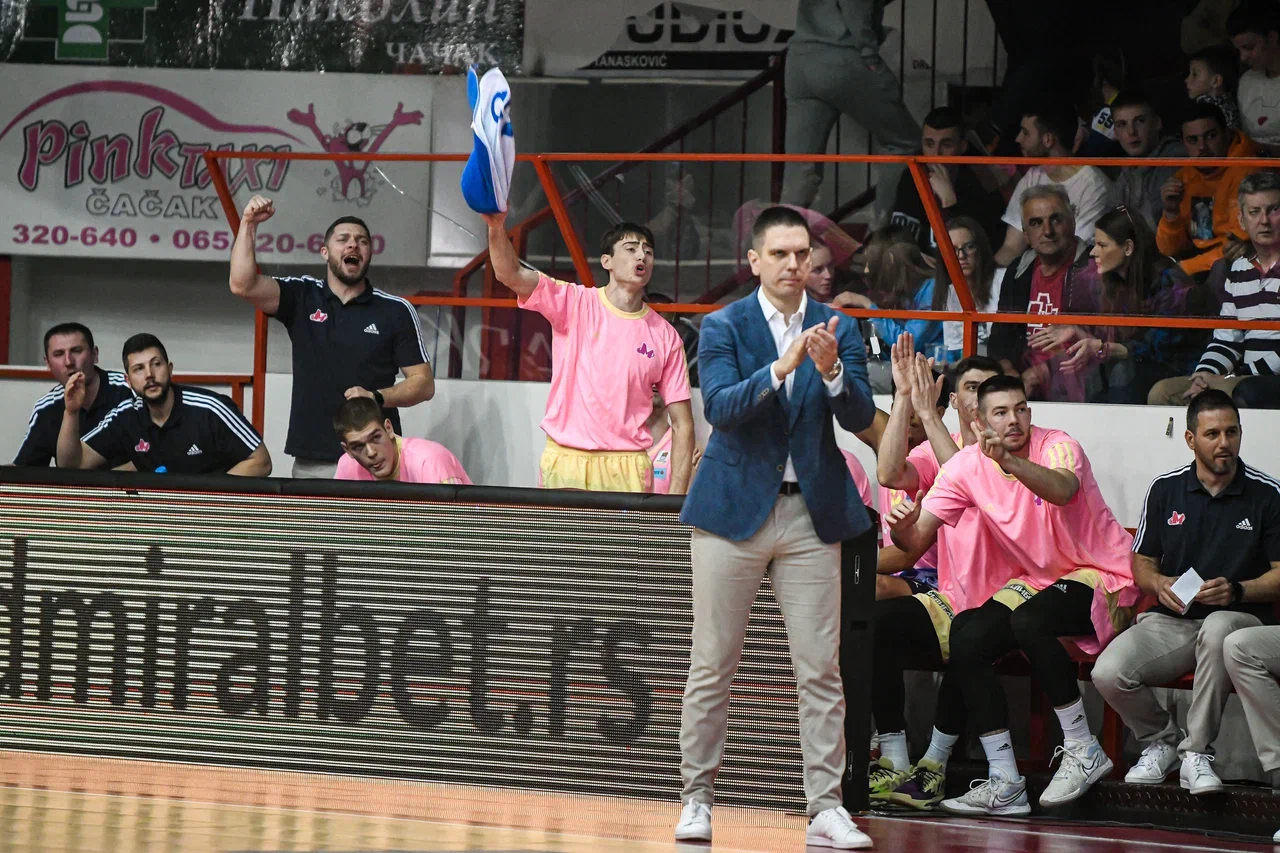 In the next round, the Mega MIS basketball players welcome Split, and the match is scheduled for Sunday, March 26, from noon in the Ranko Žeravica Sports Hall.
Mega MIS: Paunović, Branković 6, Rudan 16 (9 sk), Uskoković 10, Cazalon 10, Đurišić 16 (8 as), Kovačević 9, Cerovina 5, Rorie 12 (7 sk), Grbović, Terzić, Mušikić 2
Borac Mozzart: Baldwin 17, Glišić, Lešić 8, Petrović, Ćurčić, Tomašević 9, Gagić 2, Kočović, Radonjić 5, Todorović 3, Čarapić 6, Hale 30
Photo: ABA league/Dragana Stjepanović