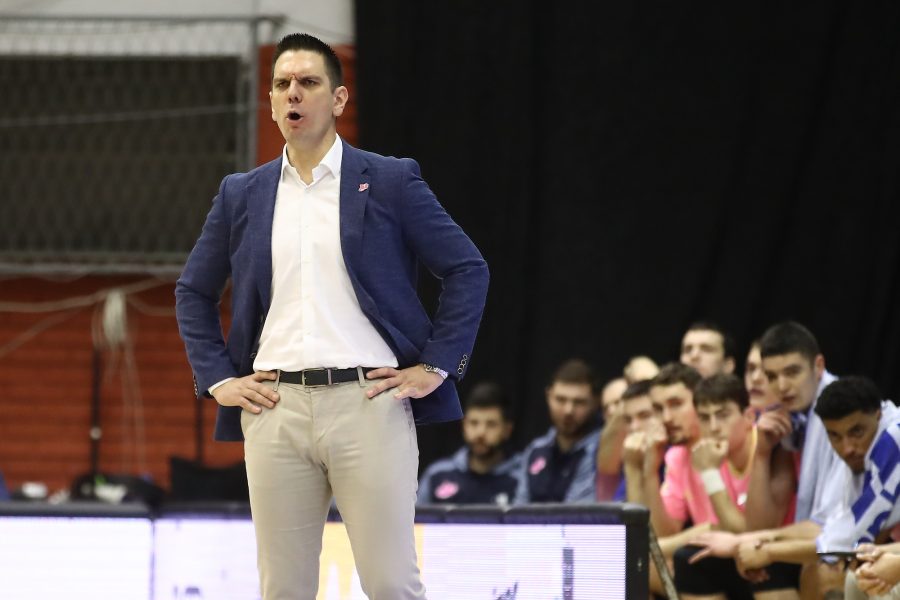 BARAĆ: "WE DIDN'T OPEN THE RIGHT WAY, BUT WE GOT CLOSER TO THE RIM ON THE ATTACK, HIT A FEW THREE-POINTERS, AND I CAN CONGRATULATE MY PLAYERS ON THE WIN"
The Mega MIS basketball players continued with excellent games in the ABA League, as they defeated MZT Skopje in Round 21 and recorded their seventh victory in the last eight appearances in the regional championship 93:86 (22:27, 26:15, 28: 22, 17:22). Marko Barać's team slowly gained momentum, established control in the second quarter and kept things in their hands until the end, with minor fluctuations. At the start of the last quarter, the guest came close to a five-point deficit, but Mega repelled the push of their rivals and grabbed their 10th triumph (10-11). MZT remained at the bottom of the table with a 4-17 performance.
Coach Marko Barać expressed his impressions after the match:
– Congratulations to my players on the victory. Several times, we didn't open the games in the right way defensively. We are trying to find out what the cause is, and we are working on it. We managed to bring the attack closer to the basket, which meant that the visitors started the second half with narrower defense, so we hit several threes. They also had a lot of open shots that didn't go in, and whoever scores more is undoubtedly closer to victory. MZT has been playing exceptionally lately, with good energy, they are a very atypical team offensively and challenging to defend, and I congratulate them on that. I wish them the best of luck and that they achieve their goals, and we continue with our work and preparations for the next game,
said Barac.
In the next round, Mega MIS will visit the Borac Mozart team in Čačak, and the match is scheduled for Sunday at 17:00 in the Hall near Morava.
Photo: Mega MIS/Ivica Veselinov