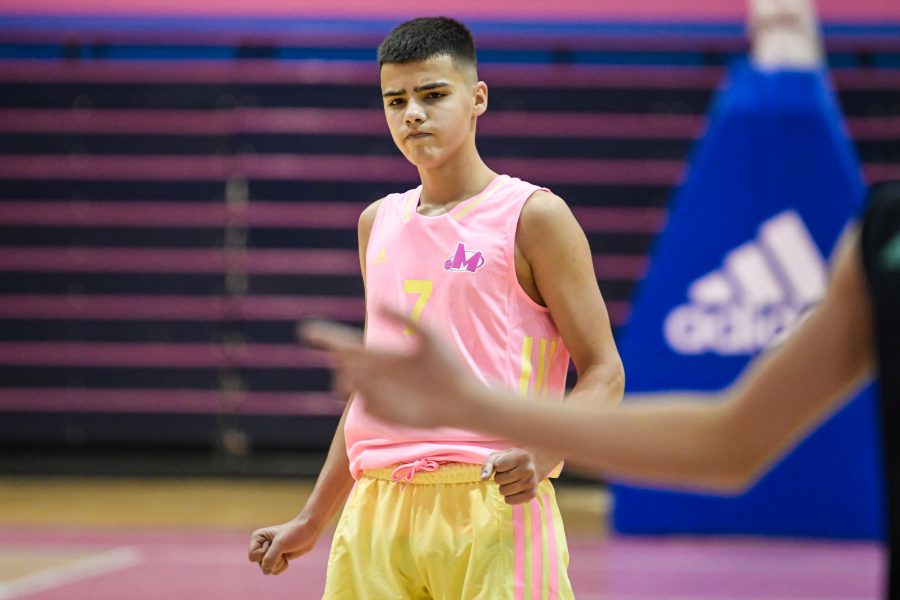 DANILOVIĆ ON FIRE IN A NEW VICTORY OF U15 BANJICA MEGA IN THE QUALITY LEAGUE
U15 Banjica Mega registered a new triumph in the Quality League, defeating Zemun 78:48 in the sixth round. After the fifth victory, Dejan Pejić's team tied with tonight's rival in the standings with an overall score of 5-1.
Vuk Danilović led Banjica Mega with as many as 35 points and seven three-pointers. He was followed by Aleksa Stiković with 20 points.
In the next round of the Quality League, Pejić's team is visiting their peers from ŠKK Zvezdara.
Banjica Mega: Danilović 35 (7 triples), Bjelica 7, Stiković 20, Vuksanović 6, Radonjić 2, Lilić 5, Colić 3, Macek, Milosavljević, Čudić, Mihailović
Photo: Mega MIS