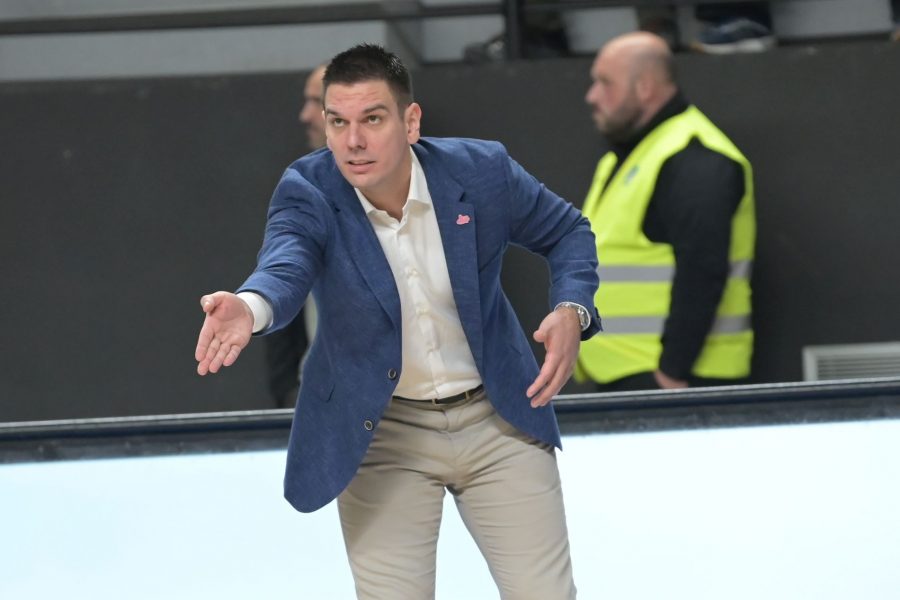 BARAĆ: "WE WERE NOT GOOD ENOUGH TO WIN AN AWAY GAME IN THE ABA LEAGUE"
Mega MIS basketball players failed to continue their winning streak. In the eighth round of the ABA league, they lost in Skopje against MZT 94:82 (25:21, 15:17, 28:23, 26:21). Marko Barac's team opened the match well, stayed in front for most of the first quarter, only for MZT to turn the score around in the finish. A great fight followed, but the Macedonian team managed to maintain the advantage. Mega was constantly threatening, but MZT registered its second victory in the end and tied with Barać's team with a 2-6.
Coach Marko Barać gave his impressions after the match:
– I congratulate the hosts on the victory. We were not good enough to win an away game in the ABA League. When you shoot 3/25 for three and miss free throws when you're close to pulling even, you've got nothing to ask for. In preparation for the game, we insisted on things that we did not fully accomplish. In the preparation, I knew what was waiting for us, a game in which the host had an imperative to win. They released that pressure in the right way, were aggressive enough, unlike us, and won. It is up to us to make a good analysis of the match, go back to the gym, and continue to train better than we did this week,
said Barac.
Mega MIS will host Borac Mozzart in the next round, and the match is scheduled for Saturday from 19.00 at the Ranko Žeravica Sports Hall.
Photo: MZT Skopje Airport/Danail Petrovic