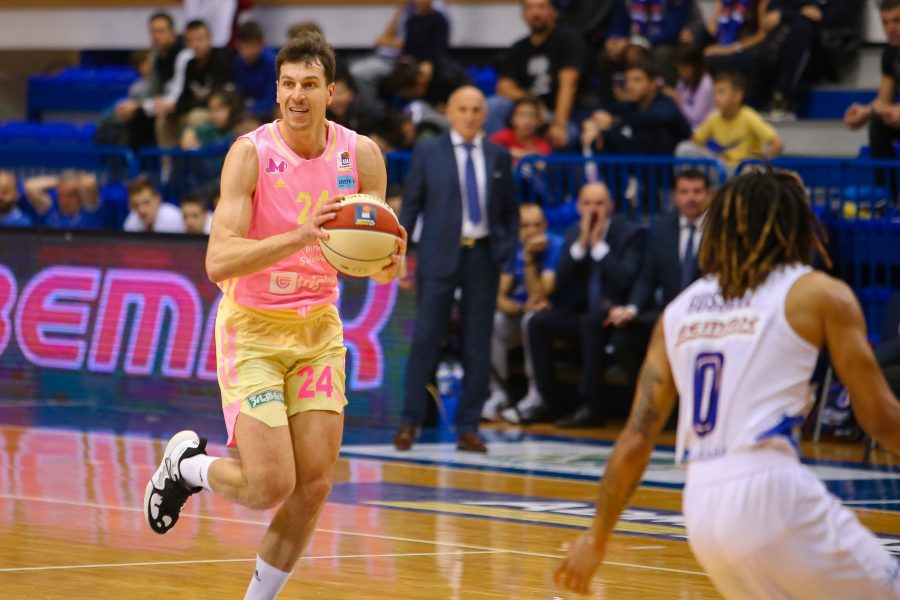 AFTER A GREAT PERFORMANCE MEGA MIS GRABBED A 101-POINT VICTORY AT BAR
After the victory against SC Derby, Mega MIS basketball players defeated Mornar-Barsko zlato 101:85 (31:24, 19:21, 27:18, 24:22) and achieved their second win of the season, the first on the road. Marko Barac's team was in front for most of the match, but they finally broke down the rivals at the end of the third period, which they closed with a 10:3 run and went to the last break with a 14-point lead. They maintained a double-digit surplus until the end and grabbed an important triumph. After seven rounds, Mega has a 2-5 record, while Mornar suffered its fourth defeat (3-4).
Dragan Milosavljević had another excellent game in the Mega jersey, and scored 20 points, with seven assists, six rebounds, and three steals for a PIR of 29. He was followed by Ahmaad Rorie with 14 points, Danko Branković and Andrija Grbović added 13 each, while Malcolm Cazalon had 12, and Matej Rudan had 10 points.
For Mornar, Vladimir Mihailović led the way with 26 points, while Deron Russell added 19, and Marko Pecarski 14 points.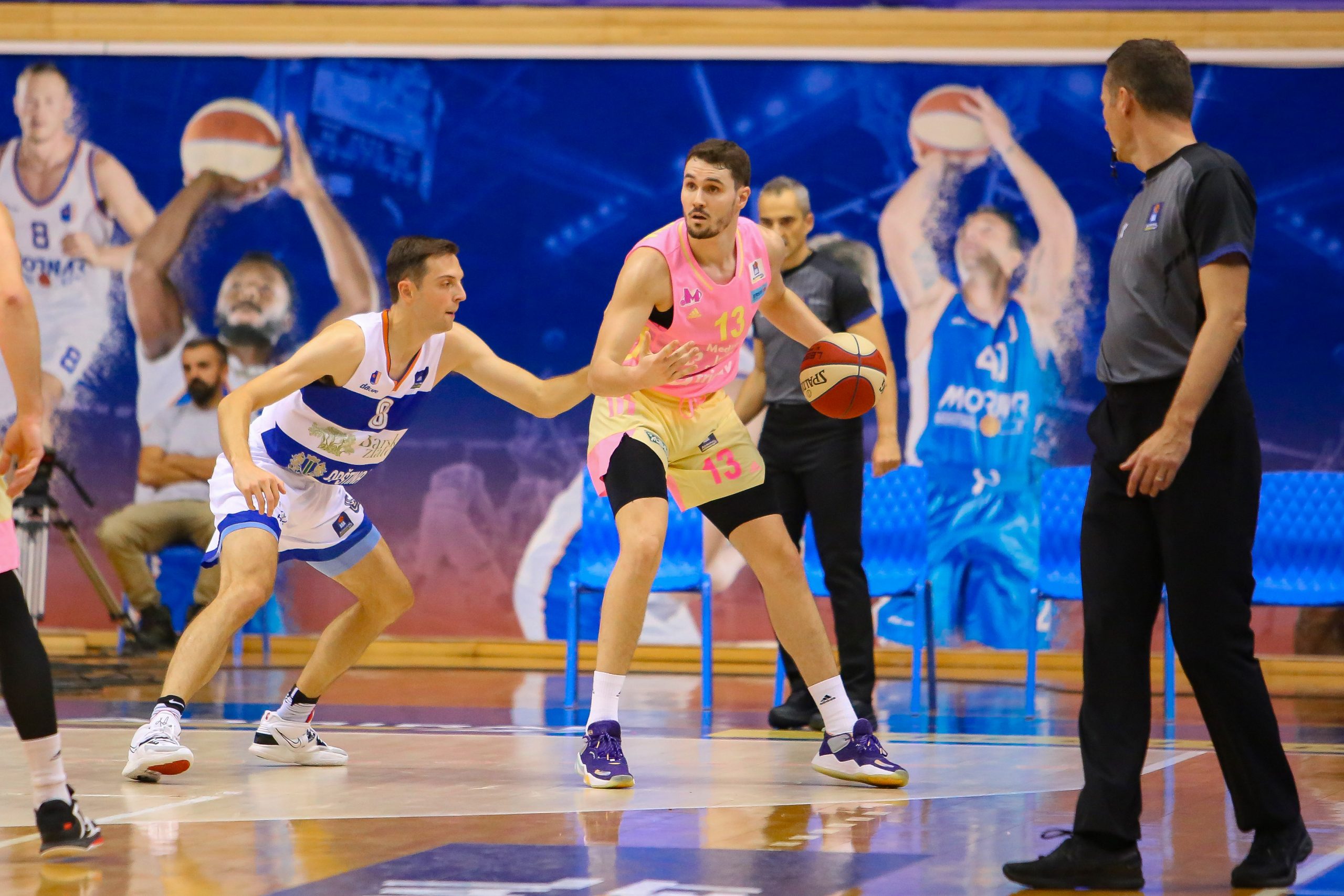 With an 8:0 run in the early stages of the match, Mega gained the first significant advantage, but Mornar answered and quickly turned it around. The battle continued until the end of the quarter when Mega with reached a comfortable 31:24 before the first break. Where Barać's players left off in the first quarter, they continued in the second, and they soon took a 12-point lead. However, the hosts responded at the end of the period and reduced the deficit to only five points before the big break.
After a big fight in the first half of the third period, Mega made a key run in the last few minutes and entered the decisive quarter with a 14-point advantage. Soon the surplus of Barac's team went to 18 points, and the hosts didn't have the strength to respond. Milosavljević and company kept a double-digit lead and recorded another convincing victory.
Mega players have another away game waiting for them in the eighth round of the ABA league. In Skopje, they will face MZT, and the match is scheduled for Sunday, November 27, from 9:00 p.m.
Mega MIS: Branković 13, Rudan 10, Uskoković 8, Cazalon 12, Đurišić 3, Kovačević, Cerovina 6 (9 rebounds), Rorie 14, Grbović 13 (7 rebounds), Milosavljević 20 (6 rebounds, 7 assists), Mušikić 2, Stefanović
Mornar-Barsko zlato: Russell 19, Mihailović 26, Živanović 3, Pierce 2, Vranković 4, Kovačević 3, Marljukić, Pecarski 14, Miković, Vujačić, Diong 9, Vranješ 5
Photo: Mornar-Barsko zlato/Media Pro