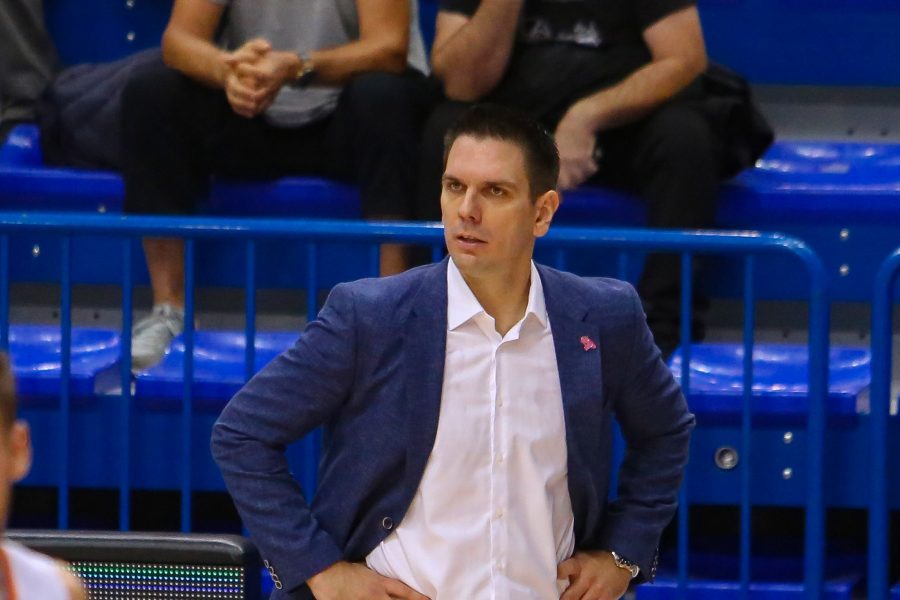 BARAĆ: "WE KNEW WHAT WAS OUR BIGGEST THREAT AND NEUTRALIZED IT"
After the victory against SC Derby, Mega MIS basketball players defeated Mornar-Barsko zlato 101:85 (31:24, 19:21, 27:18, 24:22) and achieved their second win of the season, the first on the road. Marko Barac's team was in front for most of the match, but they finally broke down the rivals at the end of the third period, which they closed with a 10:3 run and went to the last break with a 14-point lead. They maintained a double-digit surplus until the end and grabbed an important triumph. After seven rounds, Mega has a 2-5 record, while Mornar suffered its fourth defeat (3-4).
The coach of Mega MIS, Barać, gave his impressions after the new victory:
– We knew who we were coming to and also who the greatest threat was. We had an agreement on how to neutralize Russell and Mihailović, and we succeeded in that. It was a critical moment in the third period when we allowed Mornar 4, 5 rebounds in the offense, but after the timeout, we regained control,
said Barac.
He also used the opportunity to thank Mornar for his hospitality:
– Year after year, coming to Bar is one of the most pleasant visits. I feel wonderful in this city. Thank you very much for that, personally and on behalf of my entire team,
concluded Barać.
Mega players have another road game waiting for them in the eighth round of the ABA league. In Skopje, they will face MZT, and the match is scheduled for Sunday, November 27, from 9:00 p.m.
Photo: Mornar-Barsko zlato/Media Pro