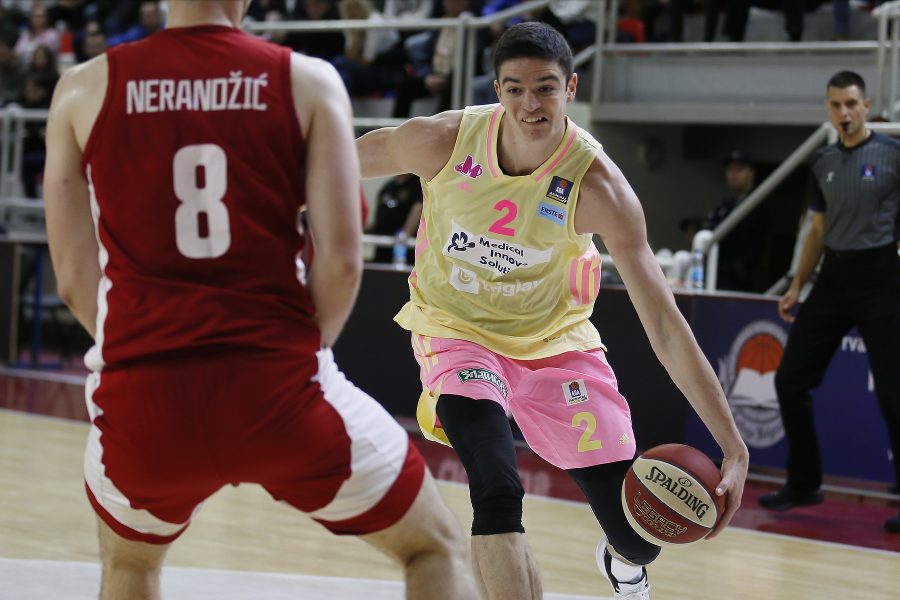 MEGA MIS ALMOST CAME BACK IN THE FINAL PERIOD, BUT THE FIRST GAME OF THE SEASON ENDS IN DEFEAT
Mega MIS failed to open the new season in the ABA league with a victory. They gave a good fight, but eventually lost to FMP Meridian at Železnik 76:90 (17:27, 20:19, 19:17, 20:27). After slow start Marko Barać's team was 10 points behind at the end of the first quarter. As the match progressed, they played better, and better, so at the beginning of the decisive quarter they were only two points short. However, they ran out of luck in the decisive moments, missed the shot to take the lead, so the more experienced rival pushed back, regained a double-digit lead, and preserved it until the end.
In the Mega MIS team, Malcolm Cazalon was the leading scorer with 17 points, while Danko Branković added 16 points on his official debut, with five rebounds (efficiency 19). Ahmaad Rorie counted up to 13, but he also recorded five rebounds, as well as four assists. Although he was in the squad for the game at Železnik, Nikola Đurišić hasn't recovered enough to help the team.
FMP was led by Beu Beech with 19 points. Paulius Valinskas added 14, Trent Frazier followed with 13, as well as Ebuka Izundu with 11 points.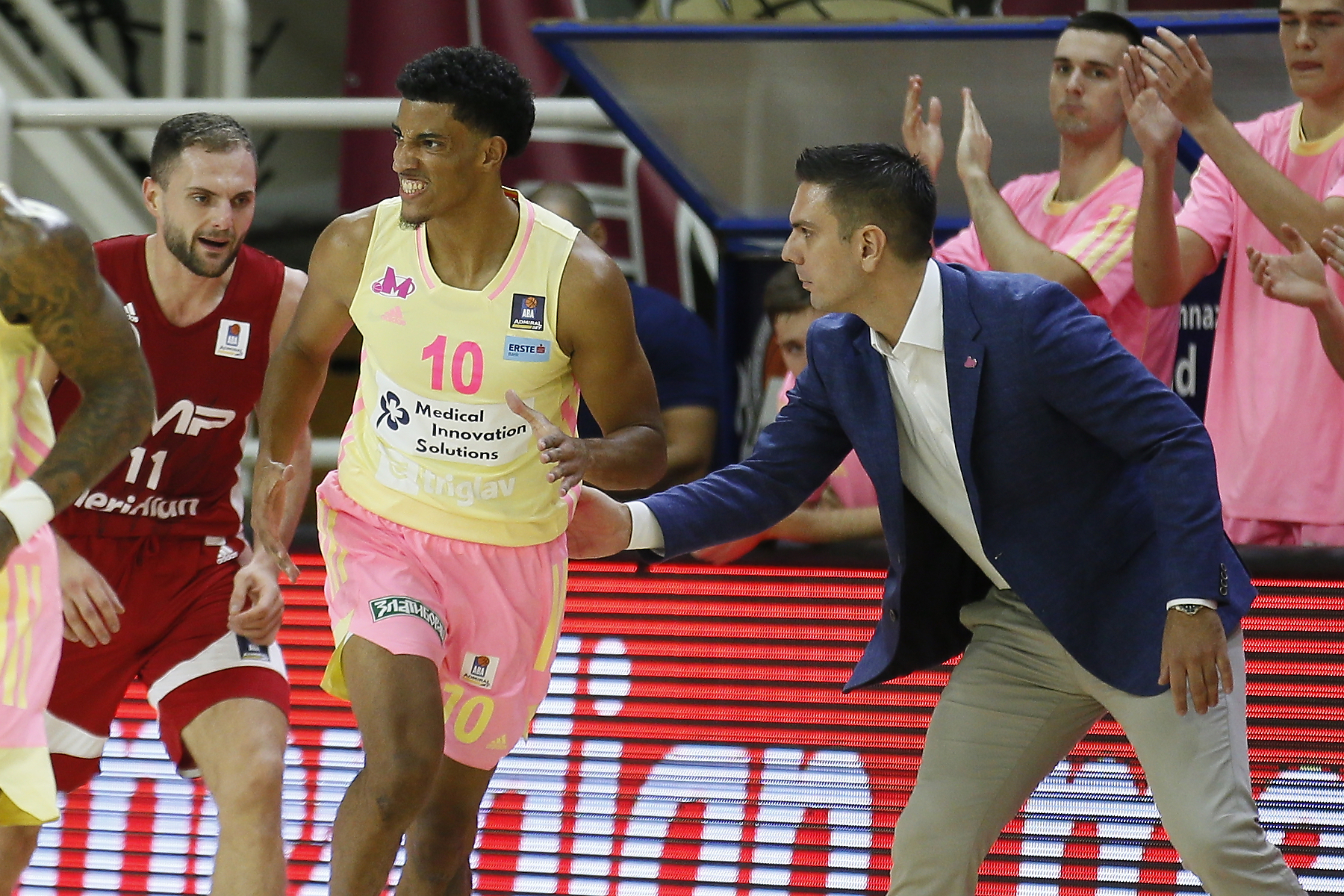 The hosts broke away with 8:0 run in the middle of the first quarter, and went to the first break with 27:17. Marko Barać's team then came within three points, but FMP managed to keep the lead and after 20 minutes of play it was 46:37 for the hosts.
After a slow start to the third quarter, Mega, led by Rorie and Cerovina, caught up with the opponent. Then, in the opening few minutes of the decisive part, with the help of Branković, came within two points. Captain Luka Cerovina was unlucky to hit a three point shot for the lead. In the next few minutes, both teams fought bravely, but Nenad Stefanović's team managed to defend themselves and then with a few minutes to go, they gained big lead and managed to keep it until the very end.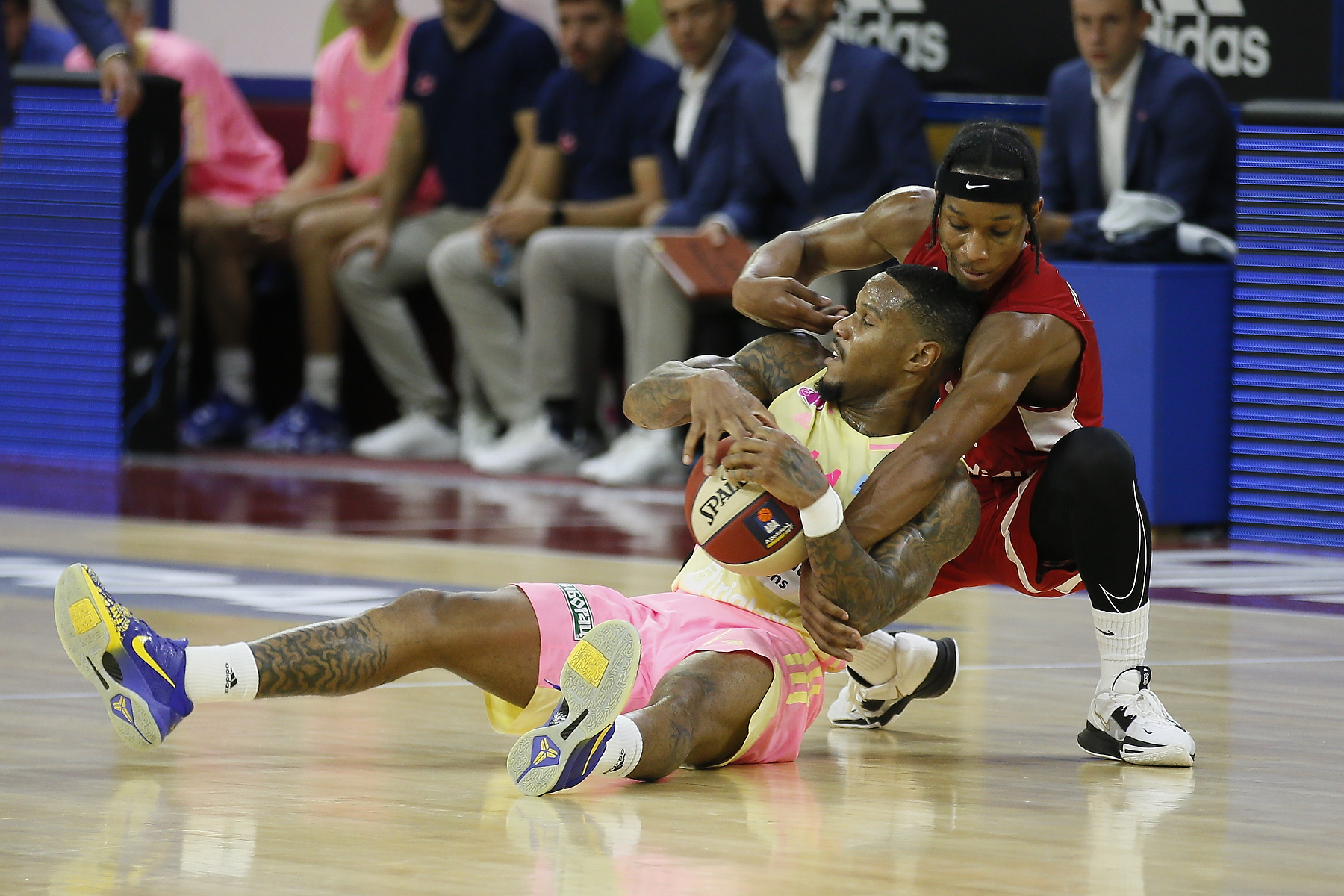 Mega MIS: Branković 16 (efficiency 19), Bogavac, Rudan 6, Uskoković 8, Kobzystyi 4, Cazalon 17, Đurišić, Kovačević, Cerovina 8, Rorie 13 (5 rebounds, 4 assists), Grbović, Mušikić 4
FMP Meridian: Frazier 13, Beech 19, Pavićević, Stepanović 8, Nerandžić 6, Šaranović 6, Simović 4, Izundu 11, Janković 2, Jenkins 7, Vujičić, Valinskas 14
On Sunday, from 12:00pm, Mega basketball players will welcome Igokea in the second round of the ABA league.
Photo: AdmiralBet ABA League