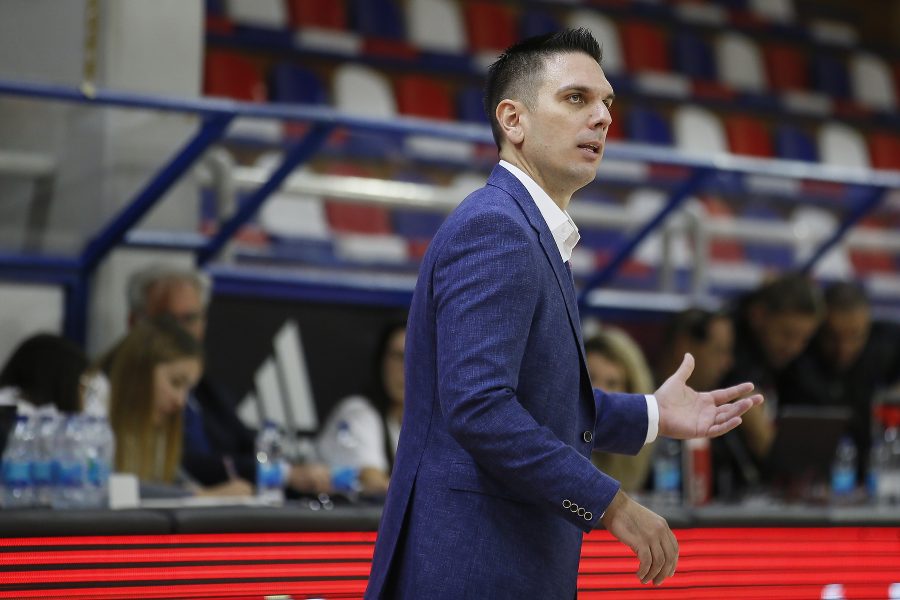 BARAĆ: "WE DID NOT ENTER THE MATCH AS WE SHOULD HAVE, NOR RESPOND TO THE AGGRESSIVENESS OF THE RIVALS, BUT WE WILL LEARN FROM THIS"
Mega MIS failed to open the new season in the ABA League with a victory, as they were defeated by FMP Meridian 76:90 (17:27, 20:19, 19:17, 20:27) at Železnik. After 10 minutes of play, Marko Barać's men were down by double digits. As the match progressed, they played better and better, so at the beginning of the decisive quarter they were only two points short. The hosts then fought back, regained a double-digit lead, and preserved it until the end.
Marko Barać, head coach of Mega, congratulated his rival on a great match and added:
– From the very beginning, I saw that we did not enter the match in the way we should, and the way we prepared for FMP, who play with extraordinary toughness, especially at home. The numbers speak for themselves. FMP had 11 offensive rebounds at halftime, and 17 at the end. You can't allow that when you're playing against a tough team. We did not respond to their aggressiveness; they kept us away from the basket. We reacted well in the third quarter, and despite some issues we had with the squad, the boys showed that they were able to come back. We came close several times, reaching within two points, after which we had a shot to take the lead. And then the FMP fought back. In the end, the final score was perhaps worse than it should have been,
said Barac.
His players will have the opportunity to redeem themselves on Sunday from 12:00pm, when they host Igokea in the second round of the ABA League.
– This team has extraordinary potential. The boys are very talented and will surely learn from the game and be better in the rest of the season,
concluded the coach of Mega MIS.
Photo: AdmiralBet ABA League