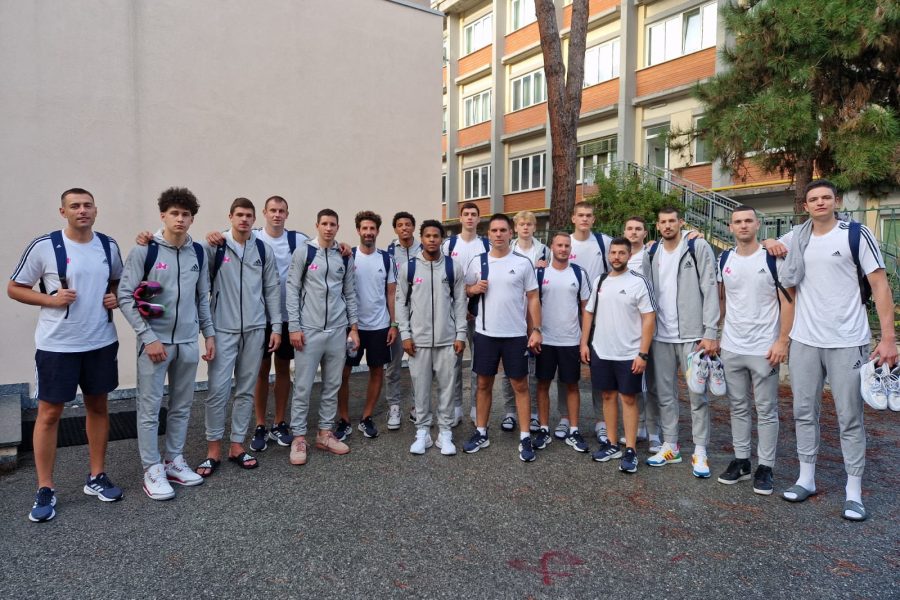 MEGA TRAVELED TO ITALY TO MATCHES WITH UNIVERSITY OF VIRGINIA
Mega MIS arrived to Italy, where they will play two control games with the NCAA team University of Virginia. The matches are scheduled for Thursday and Friday from 19:30.
In previous years, during the summer preparations for the season, Mega traditionally played against NCAA opponents, but after several meetings in the Bahamas, this time the location was replaced by the famous Italian resort of Portofino.
Mega coach Marko Barać took the following 12 players on the trip: Luka Cerovina, Danko Brankovic, Luka Bogavac, Matej Rudan, Oleksandr Kobzystyi, Malcolm Cazalon, Nikola Djurisic, Petar Kovacevic, Ahmaad Rorie, Andrija Grbovic, Jovan Sljivancanin and Mihailo Musikic.
After arriving to Italy, Mega's coach Marko Barac pointed out that the matches against University of Virginia will be an excellent test for his team:
– Two weeks of work are behind us, and I must emphasize that as a coach, every practice session with these boys gives me great pleasure. We are looking forward to a very meaningful stay in Italy and the opportunity to continue growing as a group. We are playing against a serious opponent who has great continuity in work and selection, and it will be an excellent opportunity to check in the early stages of preparation where we are on the way to the desired level of play,
said Barac.
After a rest from the trip, Mega MIS had their first practice in the hall in the evening, where they will play the first of two games against the University of Virginia tomorrow at 19:30.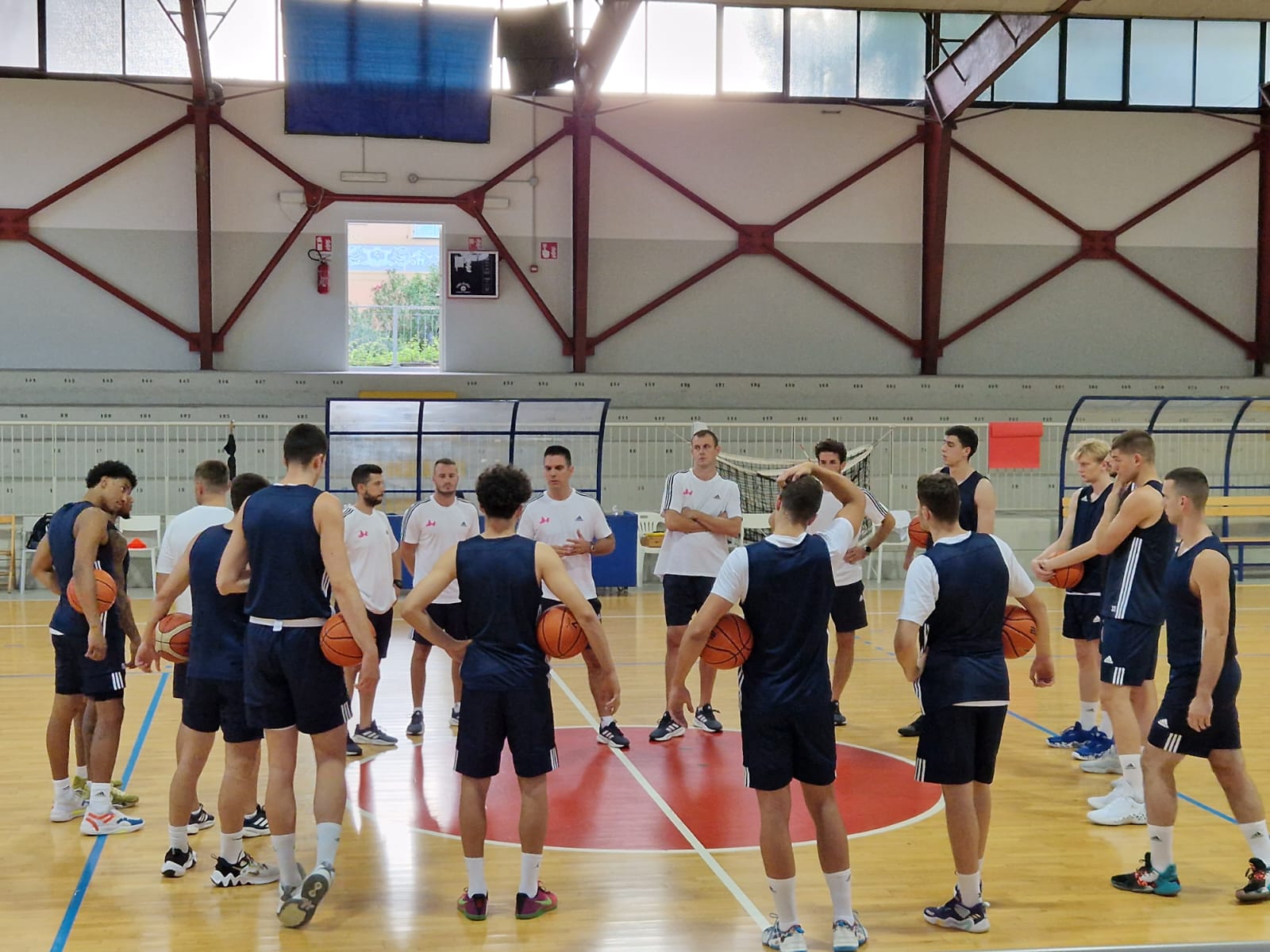 Photo: Mega MIS