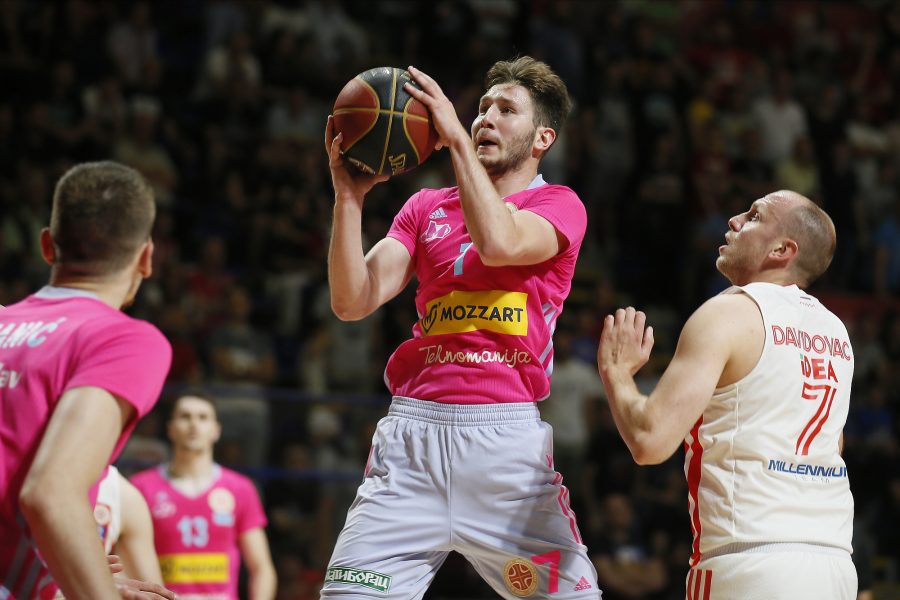 ALEKSA USKOKOVIC STAYS IN MEGA FOR ANOTHER YEAR!
After the loan, Uskokovic is now officially a new Mega player!
Basketball club Mega MIS has further strengthed the team for the upcoming season as Aleksa Uskokovic signed a one year contract with the club. At the end of last year, Uskokovic came to the club on loan from Crvena Zvezda, and after excellent performances, especially in the second part of the season, he has now officially become a Mega player.
Last season, he averaged 5.3 points and 2.8 rebounds and assists for Mega in the ABA League, while he averaged 10.2 points, 5.3 assists and 3.9 rebounds per match in the Super League.
Aleksa Uskokovic was born on August 30, 1999 in Belgrade, he is 189 centimeters tall and plays in position one. After playing for the youth selections of Crvena zvezda, he played for FMP for three seasons until he returned to Crvena Zvezda in 2020, for whom he played until the end of 2021, when he came on loan to Mega. Uskokovic also played for the junior selections of the Serbian national team, and his greatest success was recorded in 2017, when he won gold at the U18 European Championship in Slovakia as the captain of the Serbian U18 NT selection.
Welcome back Aleksa!
Photo: Mega MIS