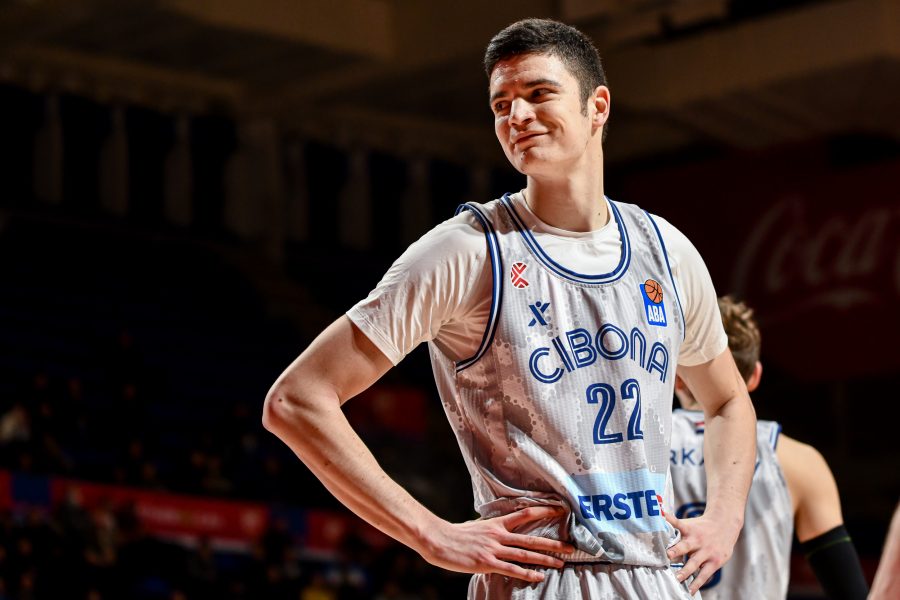 MEGA BROUGHT CENTER, DANKO BRANKOVIC CAME FROM BAYERN
BC Mega MIS is one step away from forming the squad for the upcoming season, as the talented center Danko Brankovic has signed a contract with the club, coming from Bayern Munich. The young center from Croatia played for Cibona until the end of last season and then signed with Bayern during the summer.
Danko Brankovic was born on November 5, 2000 in Zagreb, he is 216 centimeters tall and plays in the center position. He made his debut for the first team of Cibona in 2019, and last season was in the ABA league. Last season, for Cibona's first team, he averaged 9.9 points, 5 rebounds and 1.1 blocks in just over 17 minutes on the court, while in the Croatian league he averaged 9.8 points, 5.1 rebounds and 1.6 blocks per game.
In 2019, he won the U19 ABA League with the junior team of Cibona, while with the first team he won the Croatian cup in 2022, when he was declared as MVP of the competition. He went through all the youth selections of the Croatian national team, and made his debut for the A team in 2021.
Welcome Danko!
Photo: AdmiralBet ABA League