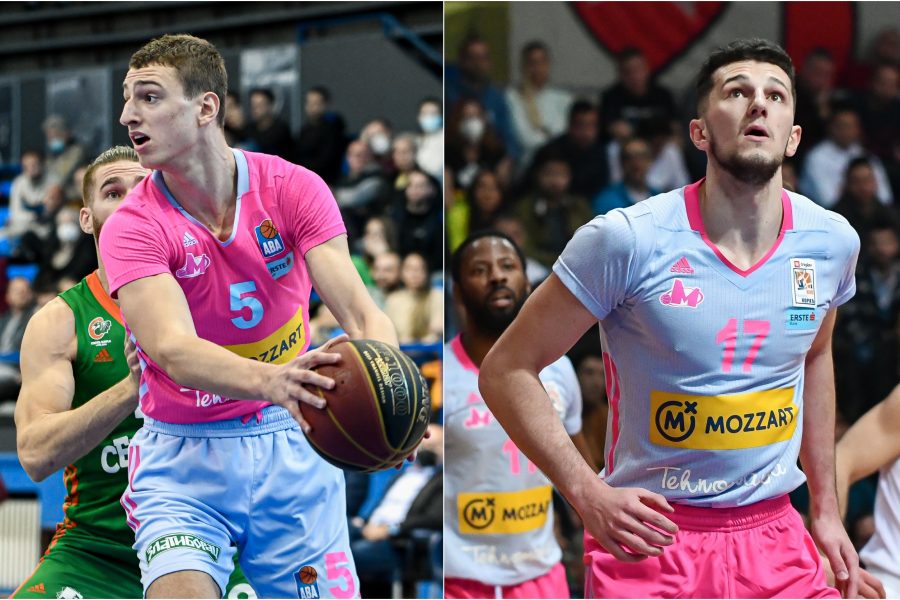 MEGA MOZZART WITH TWO CANDIDATES AT NBA DRAFT
On the night between Thursday, June 23 and Friday June 24, starting at two o'clock after midnight at our local time, NBA draft 2022 will be held at the "Barclays Center" in Brooklyn, where Mega Mozzart will have two candidates, Nikola Jovic and Karl Matkovic.
Nikola Jovic was born on June 9, 2003. in Leicester, England, he is 208 centimeters tall and plays as the Forward. He joined Mega in 2018 after previously winning the Mini Cup for pioneers as a guest with Mega, and then in the first season with the cadets he won the title of Serbian champion, while with the junior team he won two ABA U19 leagues and one title in Serbia and last year he almost missed the finals of the junior Euroleague in Valencia, with a couple of MVP awards so far, including Top Prospect award that he received this season in ABA League. He made his debut for the first team last season, and this year he averaged 11.7 points in the ABA league, 4.4. rebounds and 3.4 assists. In February, Jovic also made his debut for the A national team of Serbia in the World Cup Qualifiers.
Karlo Matkovic was born on March 30, 2001. in Livno, Bosnia and Herzegovina, he is 208 centimeters tall and plays in the Center position. During the summer of 2019, he came to Serbia, where he first played for OKK Beograd for one season, and from 2020 he played for Mega. This season in the ABA league, he averaged 11.6 points, 6.1 rebounds and 1.1 blocks per game, and in the meantime he made his debut for the Croatian national team.
Good luck guys!
Photo: Mega Mozzart