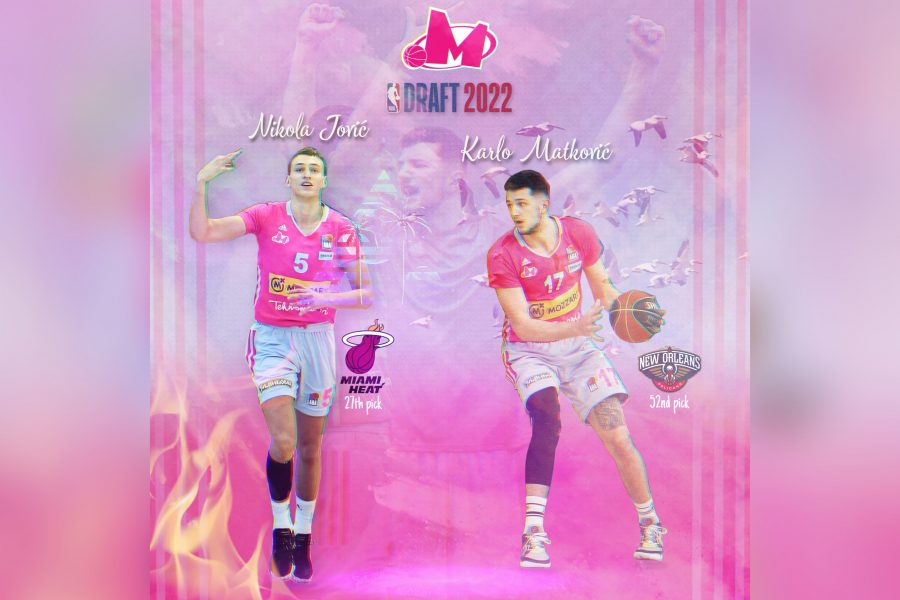 JOVIC AND MATKOVIC PICKED AT NBA DRAFT, MEGA SETS NEW RECORD!
Jovic and Matkovic selected in the NBA draft, Mega Mozzart with 15 selected players sets a new record!
The finals of the season for Mega were held at the "Barclays Center" in Brooklyn, where two Mega's players were chosen in the NBA draft 2022, Nikola Jovic was chosen as the 27th pick by Miami Heat, while Karlo Matkovic was chosen from the 52nd position by New Orleans Pelicans. Nikola Jovic watched the NBA draft live from the spot, since he was previously invited to the NBA Draft 2022 "Green Room", from where he stated in his first statement for ESPN that he had dreamed about this all his life and that his dream had come true. This message was immediately left by Matković, who, at the choice of the Pelicans, wrote "Dreams coming to life".
Until this evening, Mega Mozzart had 13 players selected in the NBA draft, ie 12 since 2014, according to which it was at the top of the world with Partizan and Barcelona, ​​counting clubs outside the United States. After the 2022 NBA Draft, Mega stands out alone at the top of the world with a total of 15 selected players. This is not the only record of the club related to the NBA draft, since Mega had three selected players on three occasions in one draft, which is another fact that Mega is the unique club in the basketball world outside the United States.
Nikola Jovic was born on June 9, 2003. in Leicester, England, he is 210 centimeters tall and plays as the Forward. He joined Mega in 2018 after previously winning the Mini Cup for pioneers as a guest with Mega, and then in the first season with the cadets he won the title of Serbian champion, while with the junior team he won two ABA U19 leagues and one title in Serbia and last year he almost missed the finals of the junior Euroleague in Valencia, with a couple of MVP awards so far, including Top Prospect award that he received this season in ABA League. He made his debut for the first team last season, and this year he averaged 11.7 points in the ABA league, 4.4. rebounds and 3.4 assists. In February, Jovic also made his debut for the A national team of Serbia in the World Cup Qualifiers.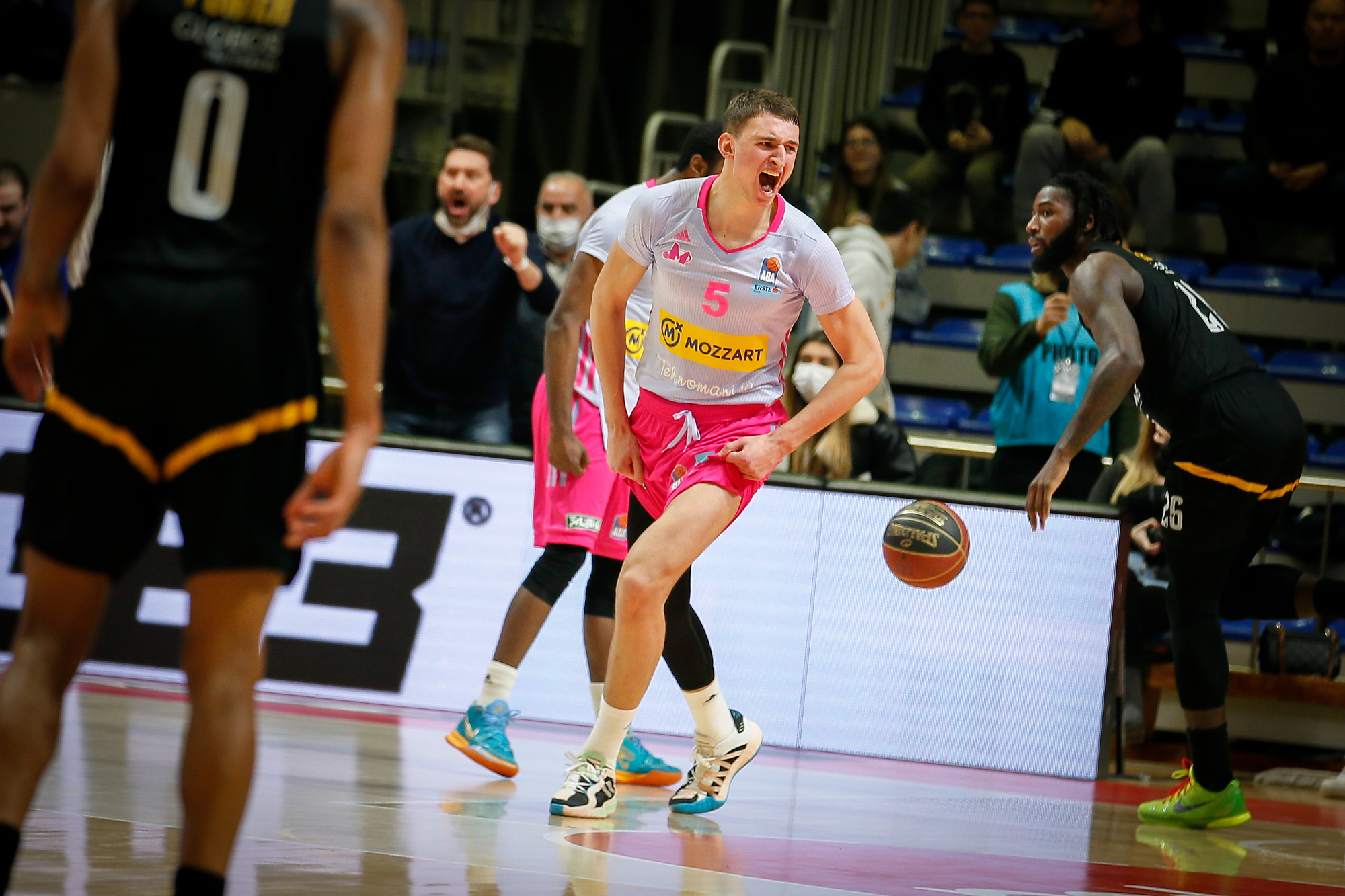 Karlo Matkovic was born on March 30, 2001. in Livno, Bosnia and Herzegovina, he is 208 centimeters tall and plays in the Center position. During the summer of 2019, he came to Serbia, where he first played for OKK Beograd for one season, and from 2020 he played for Mega. This season in the ABA league, he averaged 11.6 points, 6.1 rebounds and 1.1 blocks per game, and in the meantime he made his debut for the Croatian national team.
Congratulations guys!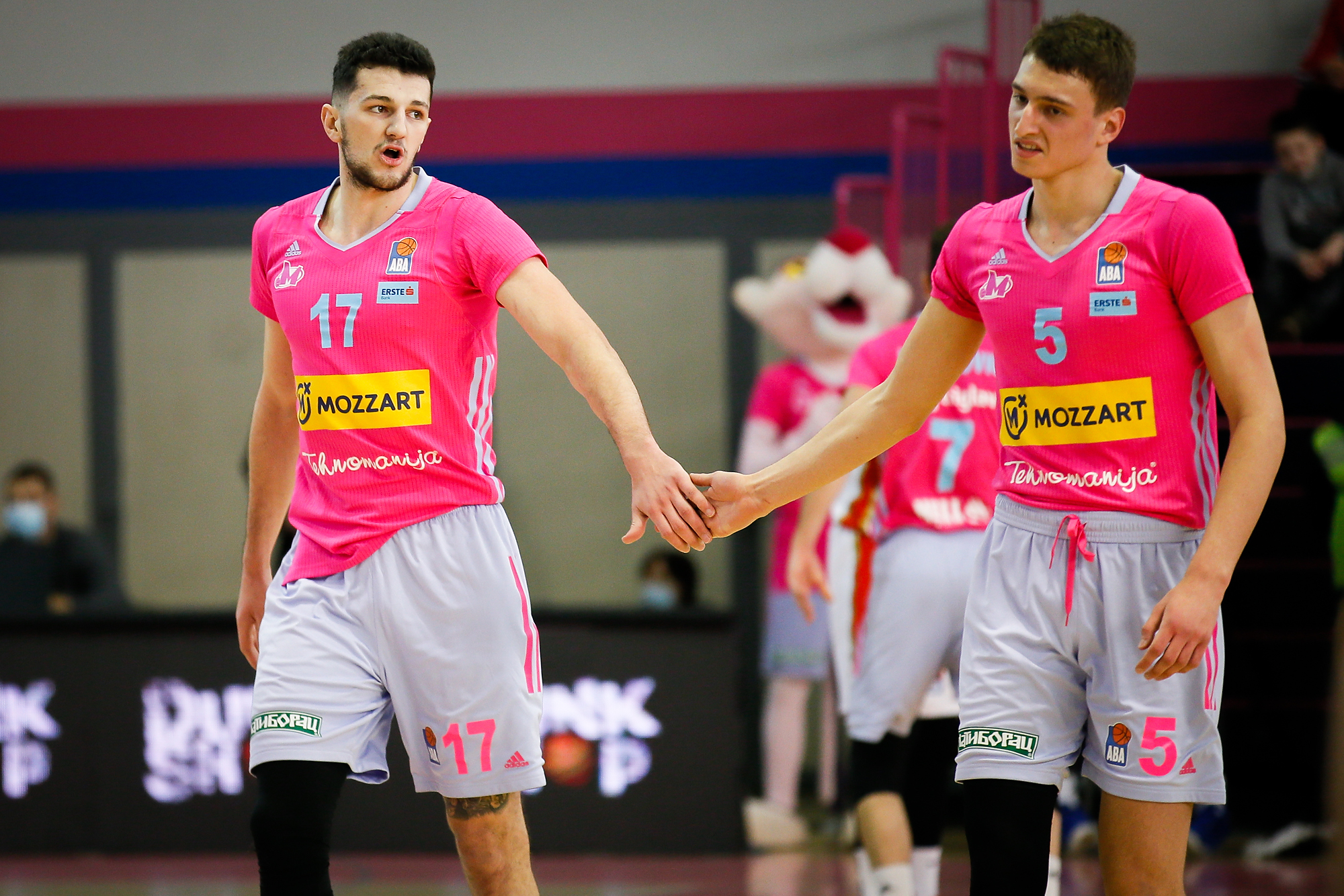 All Mega's players selected in the NBA Draft:
Milovan Rakovic – 60th pick in 2007 (Dallas)
Nikola Jokic – 41st pick in 2014 (Denver)
Vasilije Micic – 52nd pick in 2014 (Philadelphia)
Nemanja Dangubić – 54th pick in 2014 (Philadelphia)
Timothe Luwawu-Cabarrot – 24th pick 2016 (Philadelphia)
Ivica Zubac – 32nd pick in 2016 (Lakers)
Rade Zagorac – 35th pick in 2016 (Boston – traded to Memphis)
Vlatko Cancar – 49th pick in 2017 (Denver)
Ognjen Jaramaz – 58th pick of 2017 (Knicks)
Alfa Kaba – 60th pick in 2017 (Atlanta)
Goga Bitadze – 18th pick 2019 (Indiana)
Marko Simonovic – 44th pick in 2020 (Chicago)
Filip Petrusev – 50th pick in 2021 (Philadelphia)
Nikola Jovic 27th pick in 2022 (Miami)
Karlo Matkovic 52nd pick in 2022 (New Orleans)
Photo: Mega Mozzart