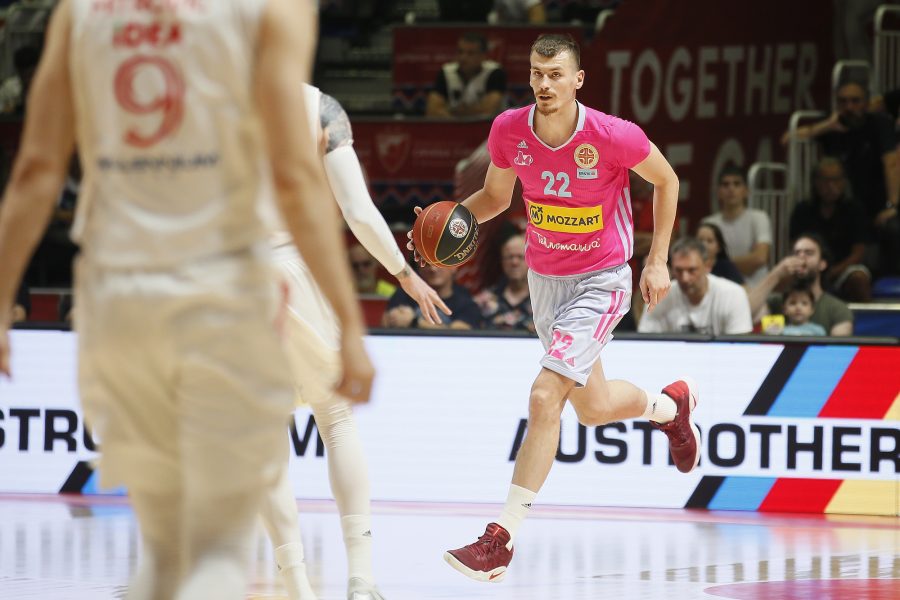 MEGA WITHOUT SOLUTION FOR KALINIC AND HOLLINS, ZVEZDA CELEBRATED IN THE THIRD MATCH FOR THE FINALS
Mega fought, Zvezda triples to the finals!
Mega Mozzart lost to Crvena zvezda mts with 88:66 (26:16, 27:17, 15:12, 20:21) in the third decisive match of the semifinals of the Super League playoffs. Coach Vladimir Jovanovic's team fought bravely, but they did not have solutions for Kalinic and Hollins at the end of the first half, when Zvezda managed to separate and break the game with threes.
The most efficient in the ranks of Mega were Borisa Simanic and Samson Ruzhentsev with 12 points each. Nikola Kalinic stood out in Crvena zvezda with 21 points and Austin Hollins with 17.
With this victory, Crvena zvezda celebrated with 2-1 in the semifinal series, and in the final they will fight with the FMP team for the title.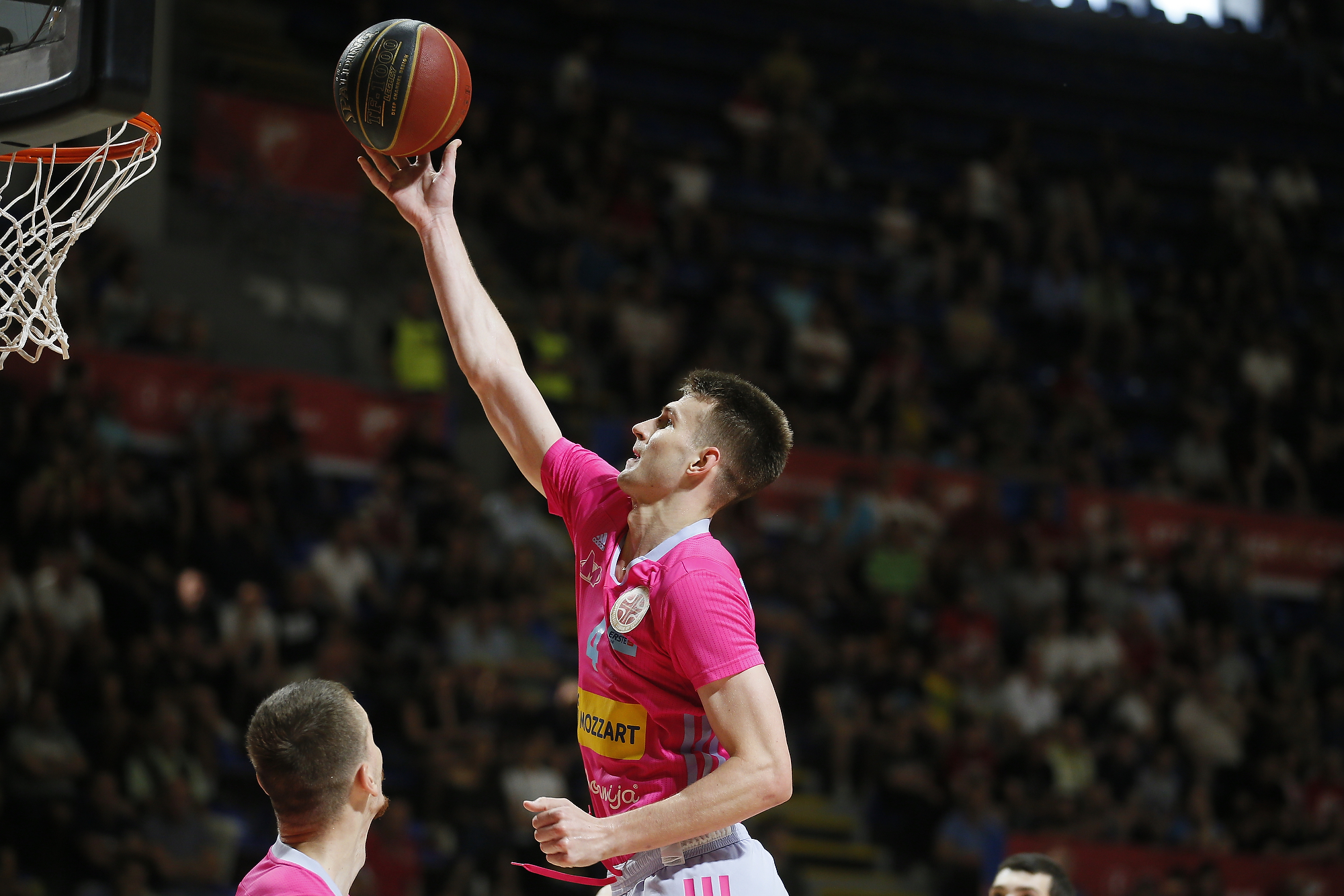 Mega started the match with five Uskokovic, Ruzhentsev, Cerovina, Simanic, Rudan. Excellent cooperation between Simanic and Rudan at the beginning of the match, where Rudan scored 6 points in the opening minutes, and with a triple by Cerovina Mega took the lead 10:11. However, Zvezda reached the advantage with threes, and with Mitrovic's points, Zvezda reached plus 10, 26:16 after the first quarter.
It was played in mini-series at the beginning of the second section, where Zvezda had an advantage of up to 15 points, but Mega managed to answer and return the difference to about 10 points. However, the home team increased the plus to 21 points, 52:31, with a series of points by Kalinic and Hollins, and at halftime they left with 53:33 with as many as 21 points by Kalinic.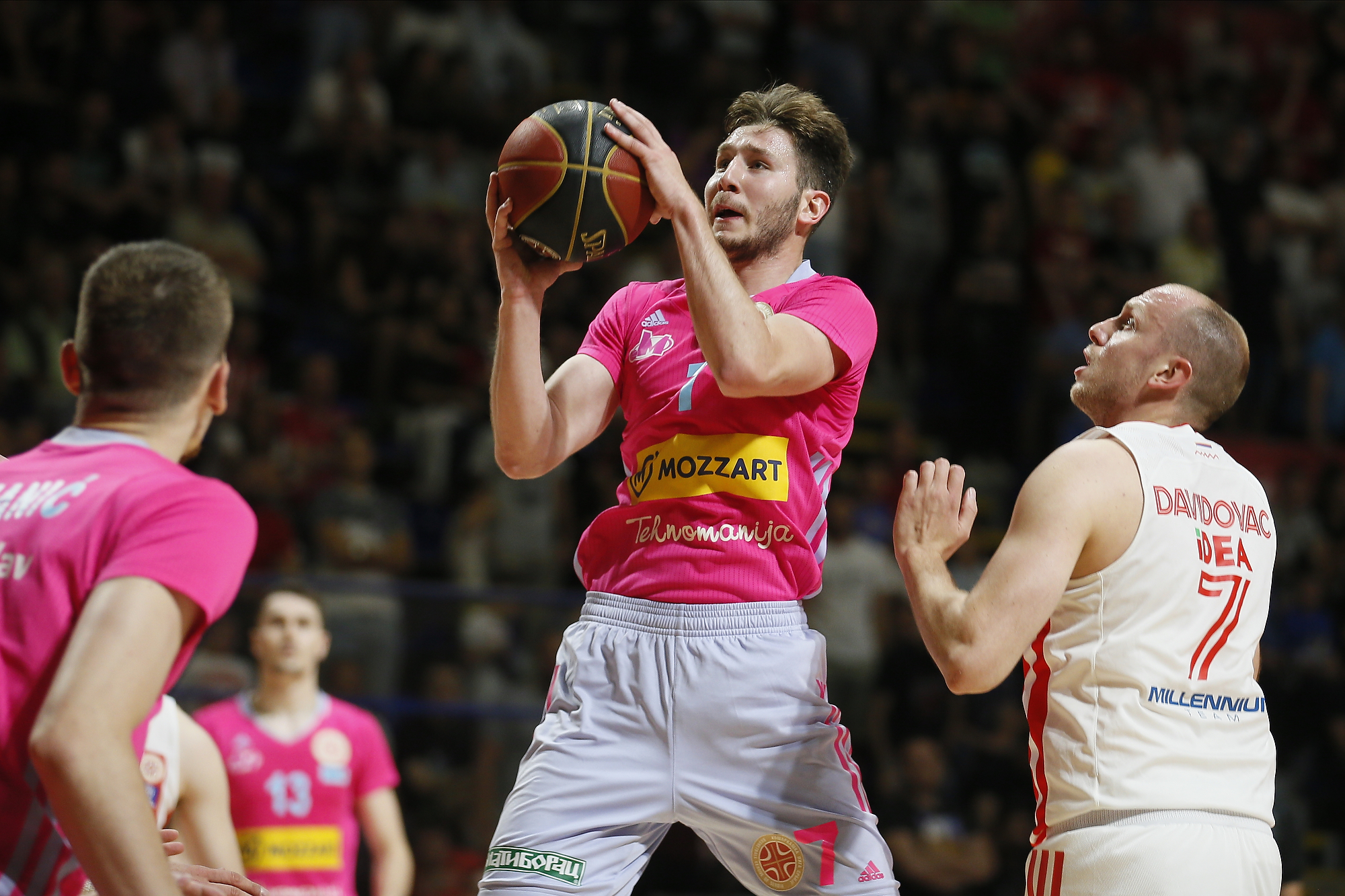 Mega had several open shots for three points in the third quarter and the opportunity to reduce the gap, but unfortunately its players were not precise, so the home team increased the advantage to 66:39. Mega with a few good actions and good energy manages to reduce the score to 68:45 before the last quarter.
In the last quarter, Zvezda's victory was out of the question, and the final result was 88:66.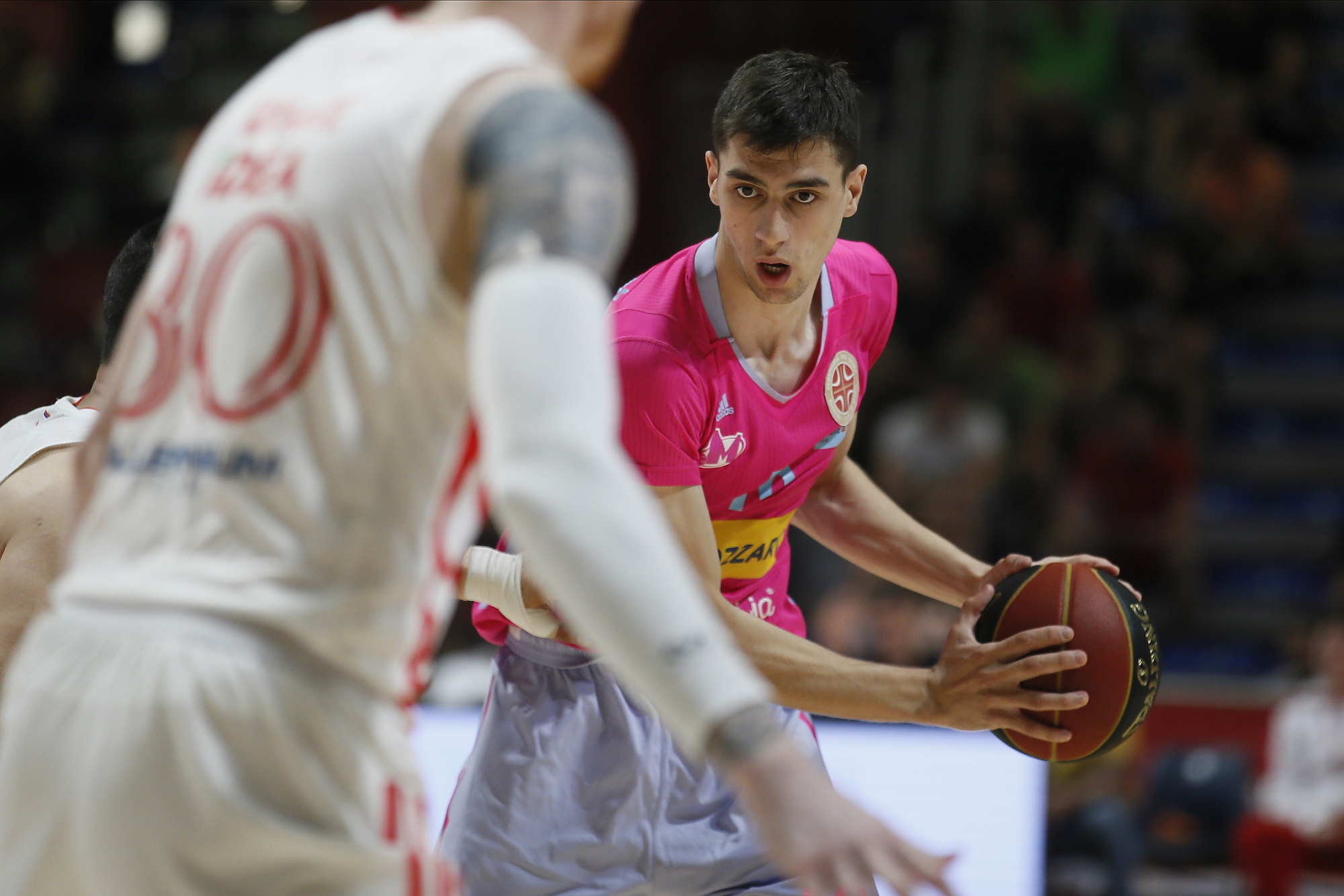 Crvena zvezda mts: Lazarevic 5, Davidovac, Mitrovic 7, Lazic, Kalinic 21, Holins 17, Simonovic 2, Ivanovic 7, Markovic 6, White 9, Kuzmic 8, Cirbes 8.
Mega Mozzart: Paunovic, Vujic, Ruzhentsev 12 (6 rebounds), Rudan 8 (6 rebounds), Uskokovic 4 (8 assists), Kocovic, Kovacevic 4, Cerovina 11, Grbovic 7, Simanic 12 (6 rebounds), Musikic 8, Bogavac.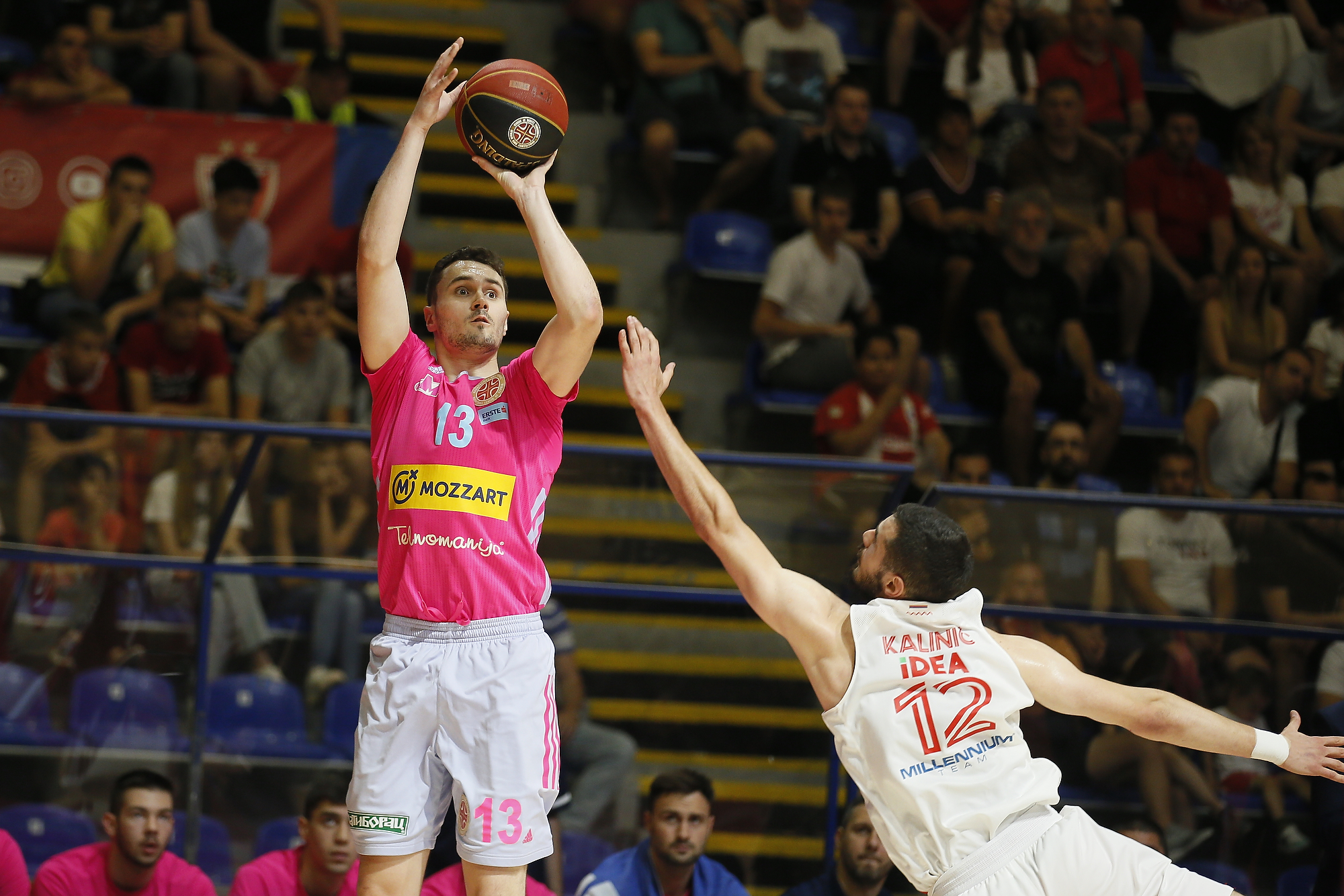 Photo: Mega Mozzart/Ivica Veselinov