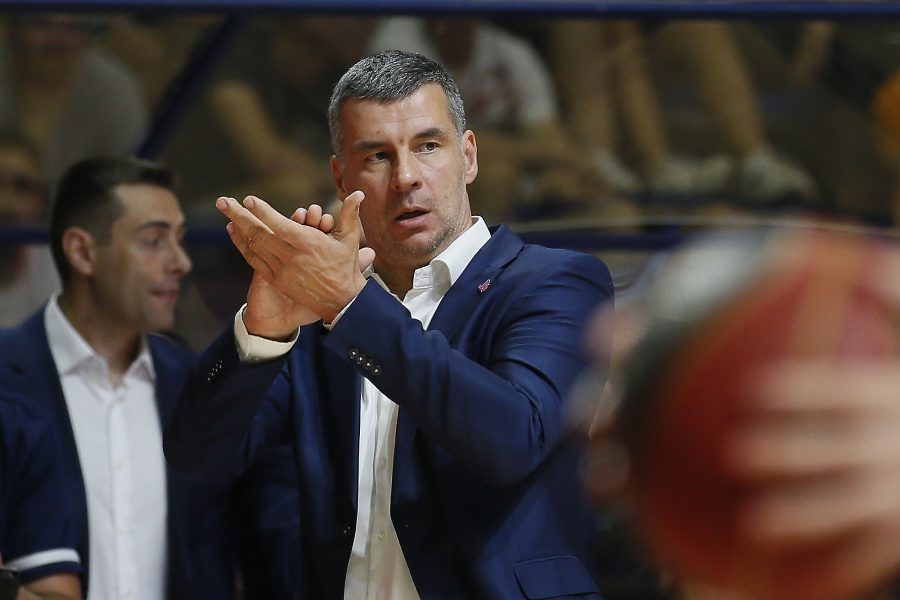 JOVANOVIC: "WE HAVE TO BE SATISFIED WITH THE SEASON, THANKS TO EVERYONE IN THE CLUB FOR THE TWO WONDERFUL SEASONS"
Mega Mozzart lost to Crvena zvezda mts with 88:66 (26:16, 27:17, 15:12, 20:21) in the third decisive match of the semifinals of the Super League playoffs. Coach Vladimir Jovanovic's team fought bravely, but they did not have solutions for Kalinic and Hollins at the end of the first half, when Zvezda managed to separate and break the game with threes for 2-1 in the series and secure a place in the finals.
At the press conference, Mega's Point Guard Luka Cerovina congratulated Zvezda, but also his team on everything they have done this season:
– I would like to congratulate Crvena zvezda on the deserved victory and the entire season, but also my team on everything we have done this competition year. I think we as young players have made a lot of progress. The match was very difficult for us, because we lost a lot of strength in the second match of the semifinal series that we won. We tried to give the maximum, but it was not enough. I would like to take this opportunity to thank coach Vlada Jovanovic for everything, as well as some other people in the club who are leaving us,
said captain of Mega.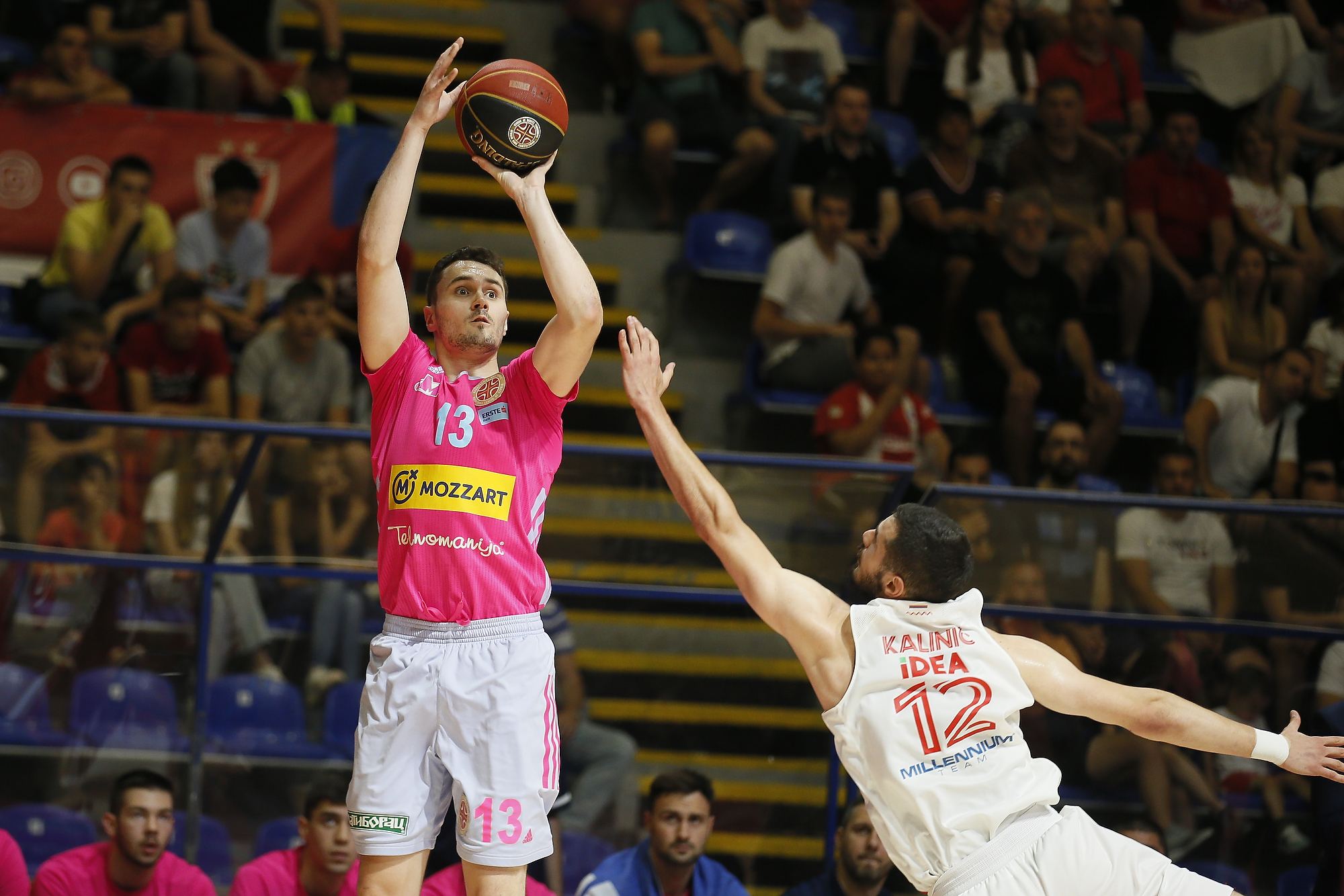 Mega's coach Vladimir Jovanovic pointed out that he must be satisfied with this season and on that occasion thanked everyone in the club for the two wonderful years spent:
– First of all, I want to congratulate Zvezda on a great game and a well-deserved victory and passage to the finals. I would also like to congratulate my boys, because the season was very long but also complicated, both for everyone else and for us, considering that we had injuries and problems with Covid. We managed to finish the season solidly and that is why I have to be satisfied. I would like to thank everyone at the club, all the players, I wish them all the best in the continuation of their careers. As for this match, I think it started and ended at the end of the previous one. We played with a small rotation, which is not my style, but that was required by Zvezda's roster. I tried to stay as long as possible with the best players on the field, but that was reflected in the game, because there was no freshness in the first quarter. Kalinic was fresh and showed all his magnificent quality, he enabled his team a difference that we could not catch up with. Thanks again to all the players and people at the club for two wonderful years at Mega. I know where I came from, I was in Russia for three years, after that I was in China and Japan. I worked for Partizan for more than 15 years … I worked here for the same reasons as in Partizan. It was a big challenge for me. Many came and went, mostly all to a higher level. What I am satisfied with is that I was able to do my job and raise this team. We came every day with the desire to progress, the guys were getting better every month and that makes me happy. Coaching, in the original sense, I am satisfied. This is a job that requires mental work of 12 or more hours. I thank the whole club, the coaching staff, all the people I worked with,
said Jovanovic.
Photo: Mega Mozzart/Ivica Veselinov