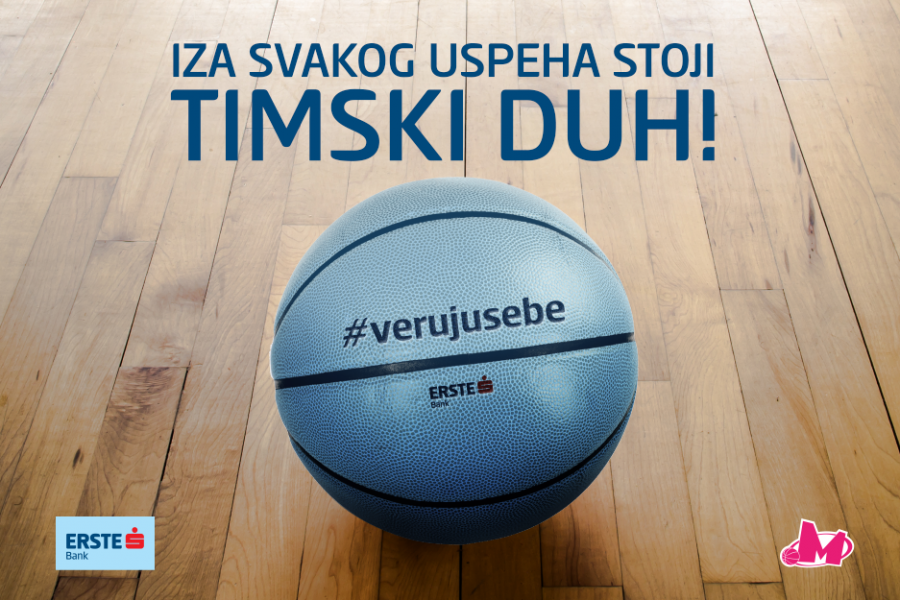 TEAM THAT WINS SHOULD NOT BE CHANGED – MEGA MOZZART AND ERSTE BANK SIGNED NEW SPONSORSHIP AGREEMENT
The team that wins does not need to be changed – it is an old sports rule that was applied in the case of the Basketball Club Mega Mozzart and Erste Bank. After a year of excellent cooperation, Erste Bank, as a renowned company and basketball team that is recognized worldwide as a nursery for the most talented players, signed a new sponsorship agreement to the mutual satisfaction.
"I would say that Erste Bank's sport is always in the forefront – among our employees we have participants in major domestic and regional competitions, national team members, medal winners in various sports, which we are very proud of. Also, with our program of sports sponsorships and donations, over the years we have contributed to the development of sports in smaller and larger environments, the promotion of active, healthy lifestyles and sports programs focused on young people in accordance with our communication platform #verujusebe. That is why we are especially pleased to hang out with young, talented Mega basketball players this season, in front of whom we believe in a bright basketball future" Aleksandra Kosanovic Strizak said, Marketing and Communications Director of Erste Bank.
General Manager of Mega Mozzart Goran Cakic pointed out his great satisfaction that the partnership with Erste Bank has continued, because it is an indicator that in addition to basketball, Mega has something to offer in the field of marketing to large companies:
"The image we build over the years and the results we achieve are recognized by successful companies and that is what makes us especially happy. Along with the development of our young players, we are trying to expand our marketing potential through everything that Mega represents, which is necessary for the further development of the club we strive for. We are very grateful to Erste Bank for the trust it has shown us again, and we will do our best to maintain the status of a reliable partner", concluded Cakic.
Photo: Mega Mozzart/Erste Bank