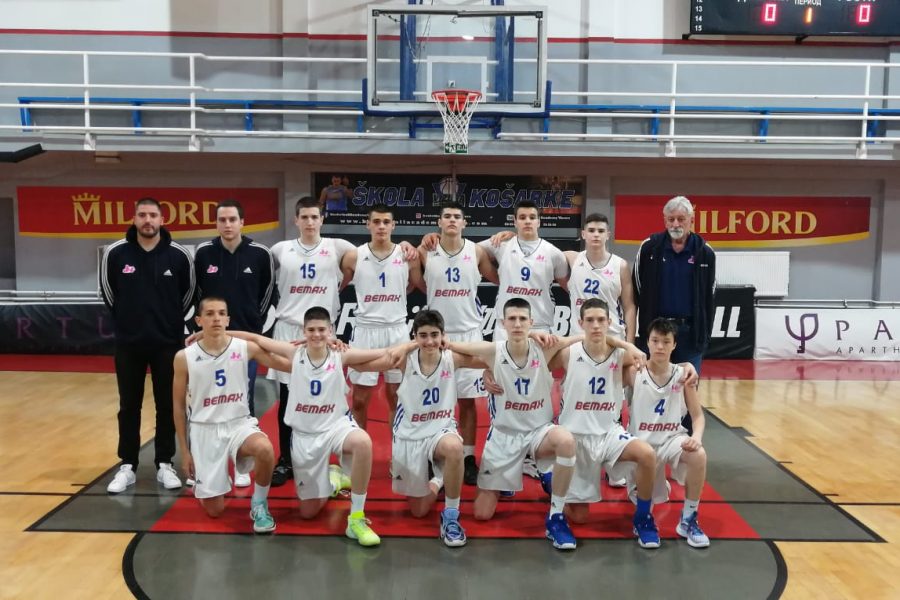 U15 MEGA ON FRIDAY STARTS F8 TOURNAMENT FOR THE TITLE
U15 Mega start the fight for the title on Friday!
The pioneers of BC Banjica Mega will start F8 MK tournament in the category of U15 on Friday, May 27, at 6:45 PM, when they will play a quarterfinal match against Partizan NIS. The final tournament will be played in the Mega Factory Hall in Belgrade, and in addition to Banjica Mega and Partizan NIS, also will participate Sloboda, Sports World, Borac, Vizura, Crvena zvezda mts and Dynamic VIP Pay.
If they beat the Partizan, U15 Mega will on Saturday at 14:30 play against the better from the duel Crvena zvezda mts – Dynamic Pay. The final is scheduled for Sunday at 14:30, while the match for 3rd place is on the same day at 12:00.
The pioneers of Mega finished the league part of the Quality League in 1st place with a score of 21-1, and then they recorded 3 convincing victories in the semifinals, so on F8 tournament they will fight for the 2nd title of Serbian champion in club history.
The coach of U15 BC Banjica Mega Dejan Pejic will be able to count on the following 12 players in the final tournament: Luka Adjancic, Nikola Bozilovic, Marko Kragovic, Dušan Odalovic, Matija Popovic, Ognjen Srzentic, Mihailo Subotic, Ognjen Colic, Nikola Milosavljevic, Aleksej Nikolic, Dušan Vuksanovic and Andrej Davidovic.
All matches in the F8 tournament will be broadcast live on the Youtube channel Digital Score.
Good luck guys!
Photo: Mega Mozzart