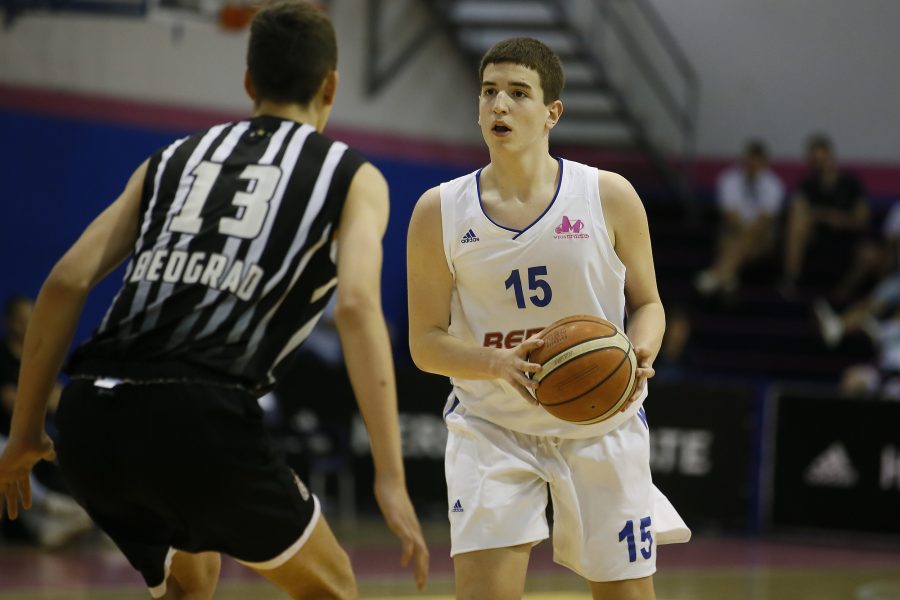 U15 MEGA BEAT PARTIZAN IN THE QUARTEFINALS OF THE F8 TOURNAMENT
The pioneers of BC Banjica Mega started the F8 MK tournament in the category of pioneers with a victory, which is being held in the Mega Factory hall, as they defeated Partizan NIS with 93.83 in the quarterfinals. Coach Dejan Pejic's team decided the match at the end of the third period when they gained a 14-point advantage (74:60), and they kept the lead with a routine game until the end.
The best in Mega's ranks were Popovic with 23, Srzentic with 22 and Subotic with 20 points.
U15 Mega will meet with Crvena zvezda mts in the semifinals on Saturday at 14:30, which defeated Dynamic with 68:66 in an uncertain match.
Banjica Mega: Odalovic 3, Bozilovic 14, Nikolic, Popovic 23, Vuksanovic, Davidovic, Colic, Adjancic 11, Subotic 20, Srzentic 22, Milosavljevic, Kragovic.
Photo: Mega Mozzart/Ivica Veselinov