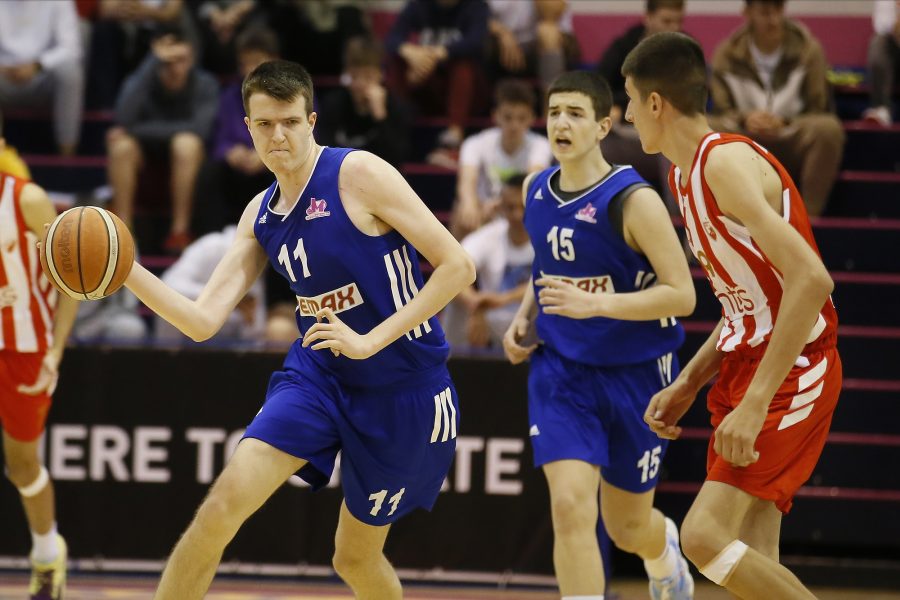 U15 MEGA IN THE FINALS, ON SUNDAY AGAINST BORAC FOR THE SECOND TITLE
U15 Banjica Mega recorded the second victory of the F8 MK tournament in the category of pioneers, which is being held in the Mega Factory hall, as they defeated Crvena zvezda with 74:67 in the semifinals. Coach Dejan Pejic's team decided the match in the first half when they gained a 20-point advantage. Also, the great jump of the pioneers Mega, who had as many as 14 caught balls more, significantly contributed to the triumph.
The best in Mega's ranks was Srzentic with 23 points and as many as 16 rebounds, and he was supported by Bozilovic with 16, Subotic with 13 and Davidovic with 13 points.
U15 Mega will fight for the second title in the club's history on Sunday at 14:30 with Borac from Cakac, which was better than Sloboda from Uzice in the second semifinal.
Banjica Mega: Odalovic, Bozilovic 16, Nikolic, Popovic 4, Vuksanovic, Davidovic 13, Cilic, Adjancic 3, Subotic 14, Srzentic 23, Milosavljevic, Kragovic.
Photo: Mega Mozzart/Ivica Veselinov