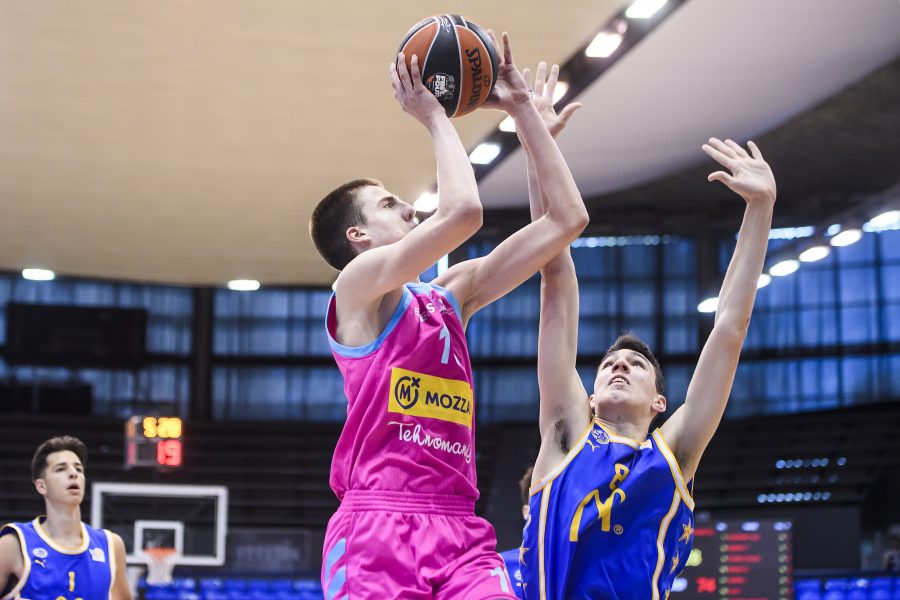 U18 MEGA BETTER THAN MACCABI, ON SATURDAY AGAINST NEXT GENERATION SELECTION FOR EUROLEAGUE TITLE
U18 Mega beat Maccabi for 3-0 in the group and placement in the finals!
U18 Mega Mozzart also recorded the third victory of the "Euroleague Basketball Adidas Next Generation Tournament Finals", which is being held in the Hall of sports Ranko Zeravica, after beating Maccabi Tel Aviv 87:85 (21:22, 15:16, 20:27, 31:20). Mega's coach Dragoljub Avramovic rested in the starting five in this game as the finals had already been secured, but the players from the bench managed to turn minus 13 from the beginning of the last quarter and come to victory with an exciting finish with Markovic's points from the free throw line.
The best in the ranks of Mega were Bogoljub Markovic with 29 points and Nikola Djapa with 19. In the Maccabi team, Roi Behar stood out with 19 points.
Juniors of Mega finished the group stage with a score of 3-0 and on Saturday at 12:30 in the Hall of sports Ranko Zeravica will fight for the first title against the Next Generation selection in his third final of the Junior Euroleague, with a live broadcast on the Sport Club.
The juniors of Mega had a lot of problems with Maccabi's triples in the first half, and the result seesaw was in the second quarter as well, where neither team managed to reach a significant advantage. It seemed that Mega dropped the game at the beginning of the last section when the Israeli team separated by 13 points, but Mega's players quickly returned to the match, Markovic also played, so it entered an uncertain finish where Mega succeeded after Markovic's free throws. to defend Maccabi's last attack and reach a 87:85 victory.
U18 Mega Mozzart: Jeremic 9, Milosavcevic 2, Jelavic, Djulovic 5, Djurisic, Markovic 29 (7 rebounds), Dozic 7, Djapa 19, Bagajoko, Milenkovic 11 (9 rebounds), Malovec, Musicki 5.
U18 Maccabi Tel Aviv: Shoshan 4, Agmon 9, Cohen 5, Bakshi 8, Azran, Iluz 3, Doron 18, Yaacobi 7, Schreiber, Behar 19, Mayer 7, Naveh 5.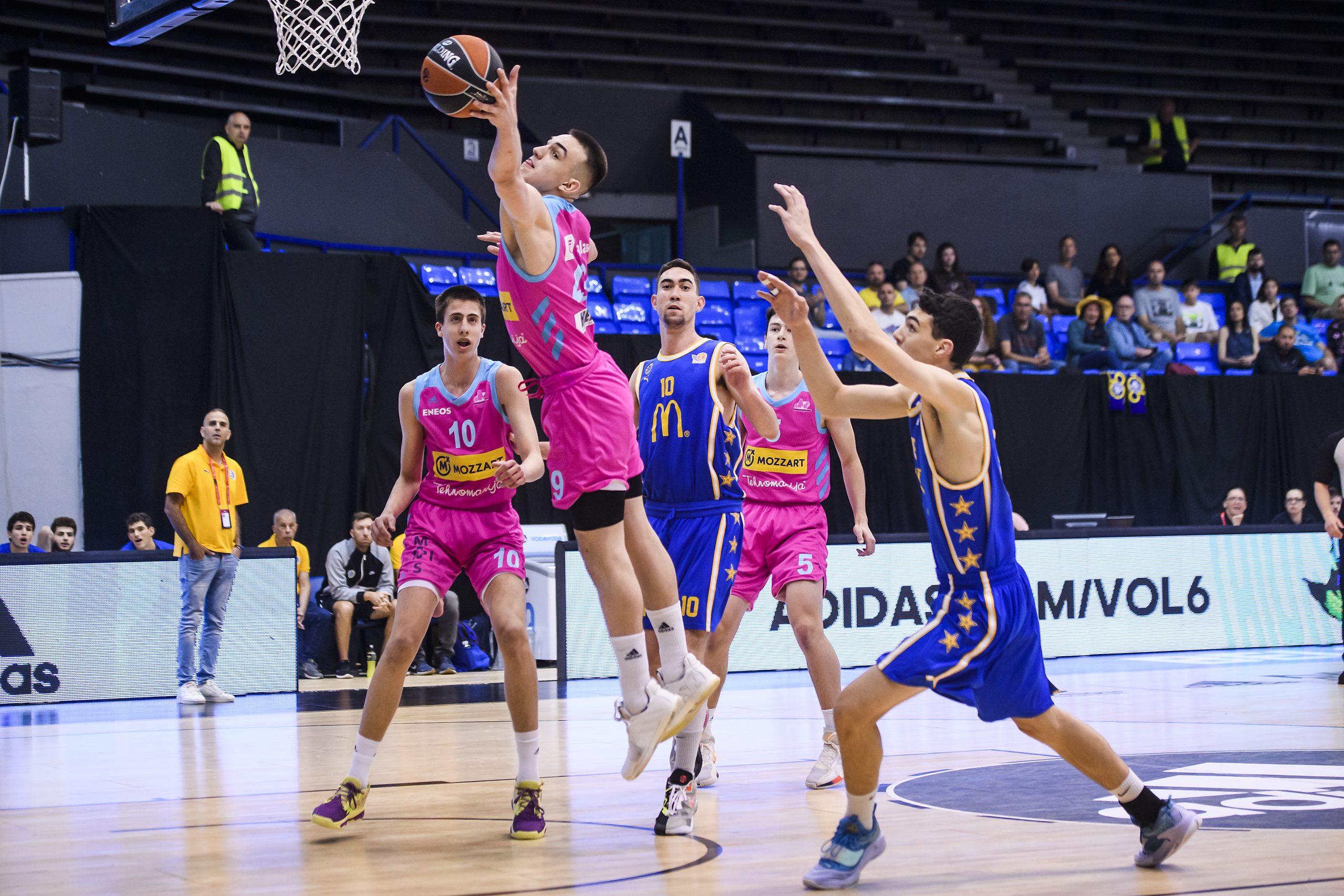 BELGRADE, SERBIA – MAY 20: Aleksa Milenkovic, #49 of U18 Mega Mozzart Belgrade in action during the EB Adidas Next Generation argues with between U18 Mega Mozzart Belgrade v U18 Maccabi Tel Aviv at Ranko Zeravica Sports Hall on May 20, 2022 in Belgrade, Serbia. (Photo by David Grau/Euroleague Basketball via Getty Images)Photo: David Grau/Euroleague Basketball via Getty Images