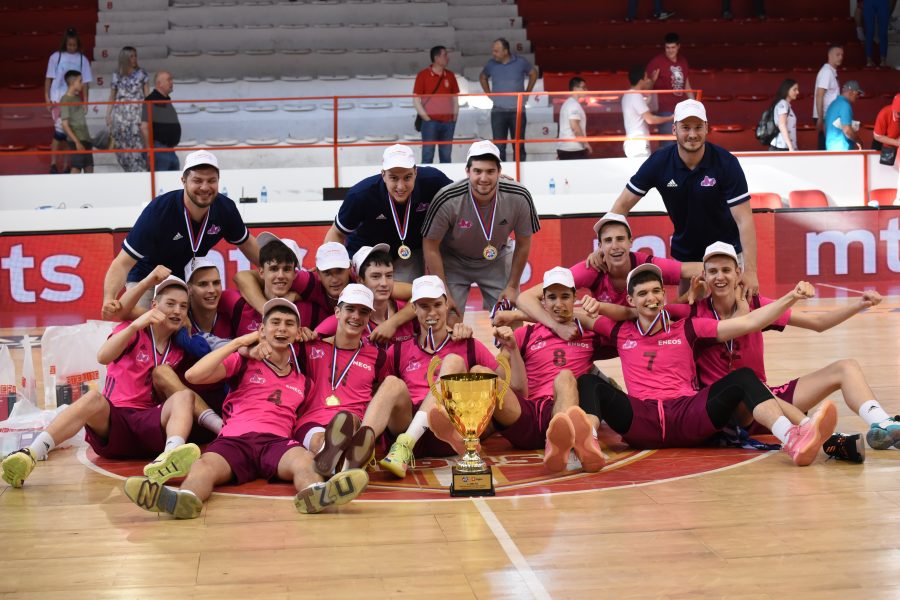 U17 MEGA IS CHAMPION OF SERBIA, DJULOVIC MVP!
The cadets of Mega Mozzart are the new champions of Serbia, as they defeated the Borac in Cacak with 73:82 (18:31, 18:23, 23:15, 14:13) in the finals of the F8 tournament of the Triglav Cadet League of Serbia. Coach Petar Radonjic's team played the best match when it was most needed and inflicted the first defeat of the season to the U17 Borac.
The best in Mega's ranks were Asim Djulovic with 33 points and 11 rebounds, as well as Bogoljub Markovic with 20 points and 18 rebounds. Djordje Curcic was the best in Borac with 28 points.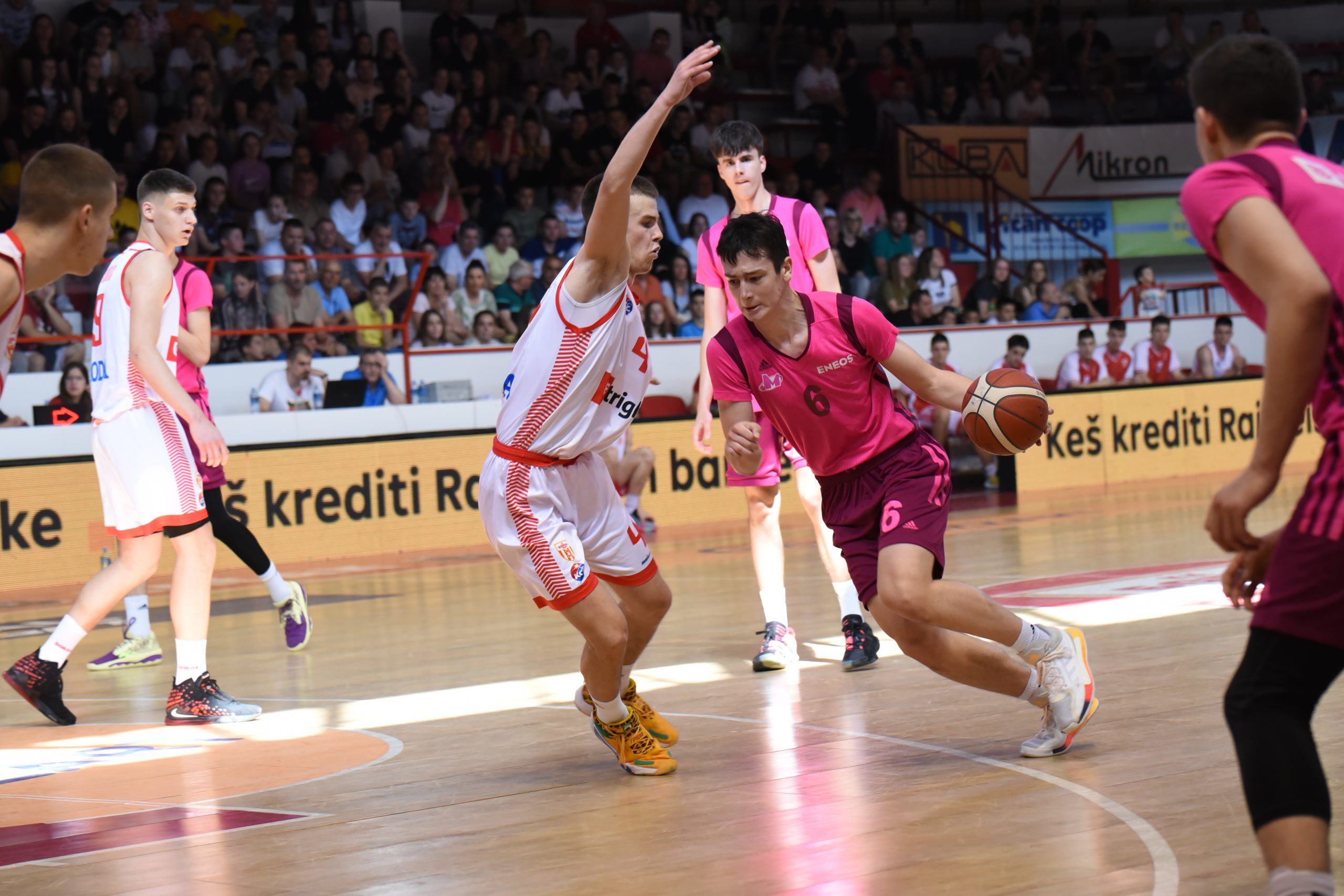 This was the third title in the club's history for cadets Mega, after the titles won in 2016 and 2019!
Mega's player Asim Đulović was chosen as the MVP of the Final Tournament, while Bogoljub Marković was also awarded the MVP of the league part of the championship according to the votes of the coaches.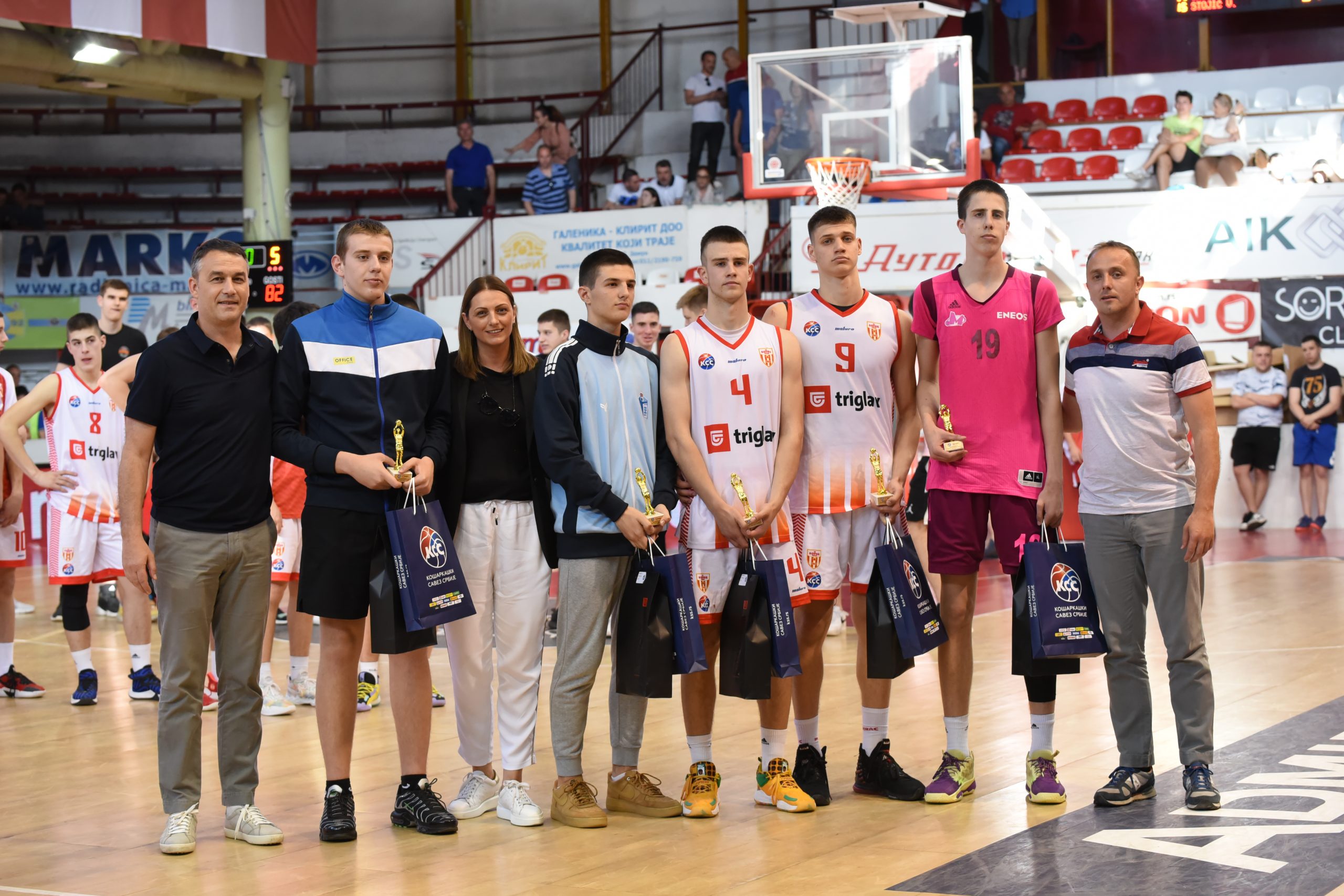 The cadets of Mega, led by Markovic and Djulovic, gained a ten-point advantage after 7 minutes of play. Mega's players controlled the game, the difference ranged from 7 to 14 points, and the already mentioned duo of Mega continued with a great game in the second quarter, scoring 39 points together by halftime, and Mega reached a plus with two three-pointers in the finish 18, 36:54.
Mega had a maximum plus 20 in the third quarter, Borac managed to return to the game and was 6 points behind, but the Mega's cadets recovered, so the result before the last quarter was 59:69. In the last section, Mega had control until the fifth personal foul of Djulovic, Borac managed to get to only 3 points behind, but Acimovic scored for Mega after an offensive rebound and after that he and Avlijas were precise from the free throw line for a great celebration on the field and the third cadet's title in club history.
Fighter: Curcic 28, Bugarcic, Simovic, Eric, Vasiljevic 3, Nikolic 19, Ivkovic 13, Milosevic 10, Radovic, Popovic, Tatic, Stojic.
Mega Mozzart: Sipcic 3, Pratljacic, Djulovic 33 (11 rebounds, index 33), Musicki 3, Babic, Avlijas 6, Markovic 20 (18 rebounds, 4 blocks, index 43), Dozic 7, Nikolic, Acimovic 4, Vlajic 2, Milosavcevic 4.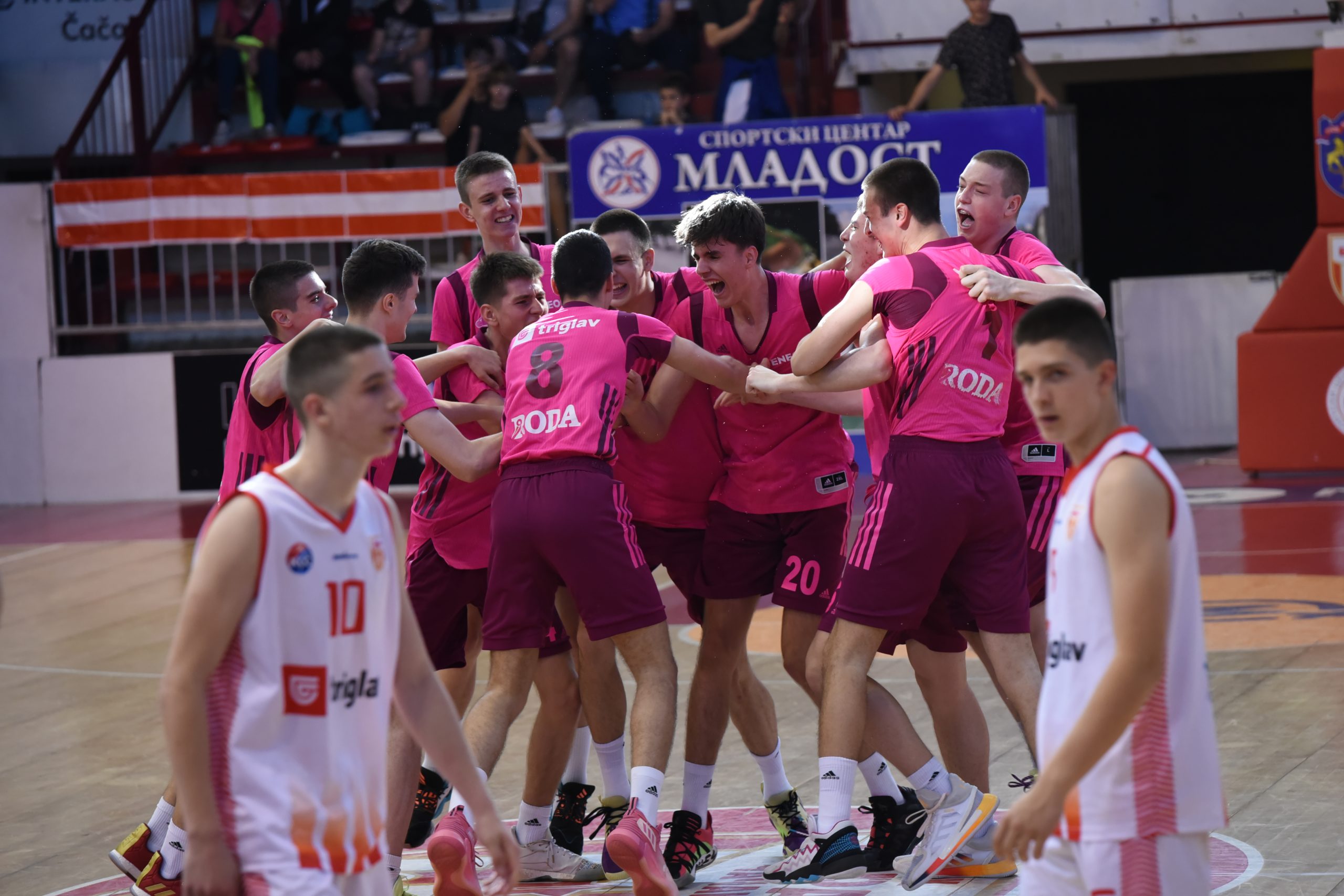 Photo: KK Borac/Dusko Radisic Lejca