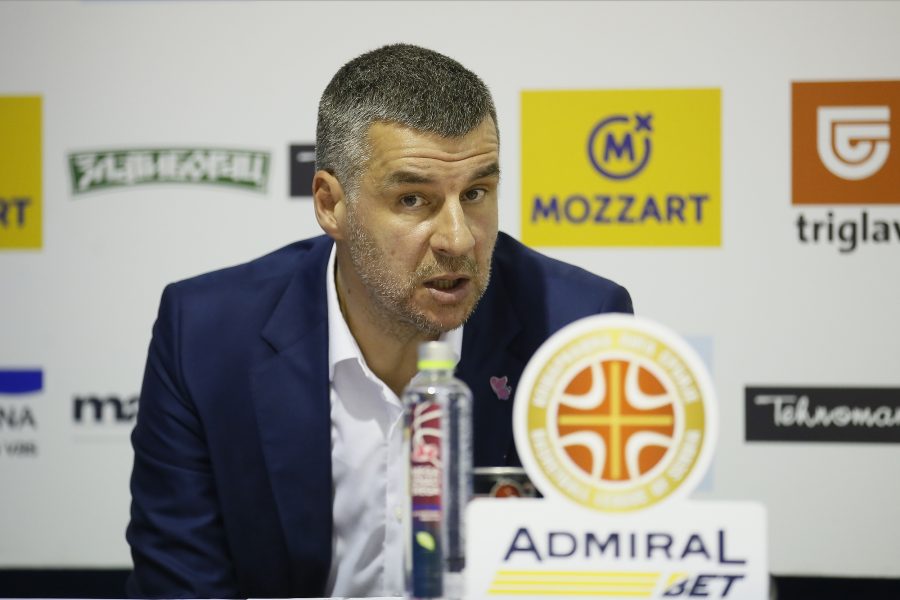 JOVANOVIC: "WE HAD FANTASTIC OFFENSIVE JUMP AND MUCH BETTER ATTACK ON THEIR ZONE"
Mega Mozzart advanced to the semifinals of the Super League playoffs after beating Sloboda in Uzice with 73:98 (21:16, 17:35, 19:24, 16:23). After a somewhat slower start to the game, coach Vladimir Jovanovic's team played a great second quarter in which they scored 35 points, only to fully control the game in the second half and finally come to a well-deserved victory.
With the victory in Uzice, Mega advanced to the semifinals of the Super League playoffs, where they will play against Vojvodina. The semi-final series is played in the best of three, and the first game is on the program on Saturday, May 14, in the Mega Factory hall.
At the press conference after the game, Mega's coach Vladimir Jovanovic pointed out that his team played a much better game compared to the first match:
– We played the game far better than the first one, except at that beginning when Sloboda was more aggressive on their part of the court. We were much better in defense, we had a lot of counterattacks and easy points. We had a far better attack on their zone and today it was different compared to the first game. In the moments when we had problems with the organization, we had an extraordinary jump in the attack and with that we kept the strings in our hands. I would like to congratulate the team of Sloboda, the organization of the club and Uzice. It is a city of basketball, it has produced a large number of top basketball players, I am glad that they have stability and that they have entered the Superleague. I am also glad for my great friend Oliver Popovic, this team is very young and I hope that in the future Sloboda will continue to follow the old paths,
said coach of Mega.
Mega's Power Forward Borisa Simanic stated that his team solved Sloboda's Zone much easier compared to the first game:
– Congratulations to the players of both teams on the provided game. Unlike the first game, we solved their zone much easier. We had a lot of new players and only 10 days to fit in, but we were much better in defense compared to the first match and in the end we came to the triumph much easier,
said Simanic.
Photo: Mega Mozzart/Ivica Veselinov