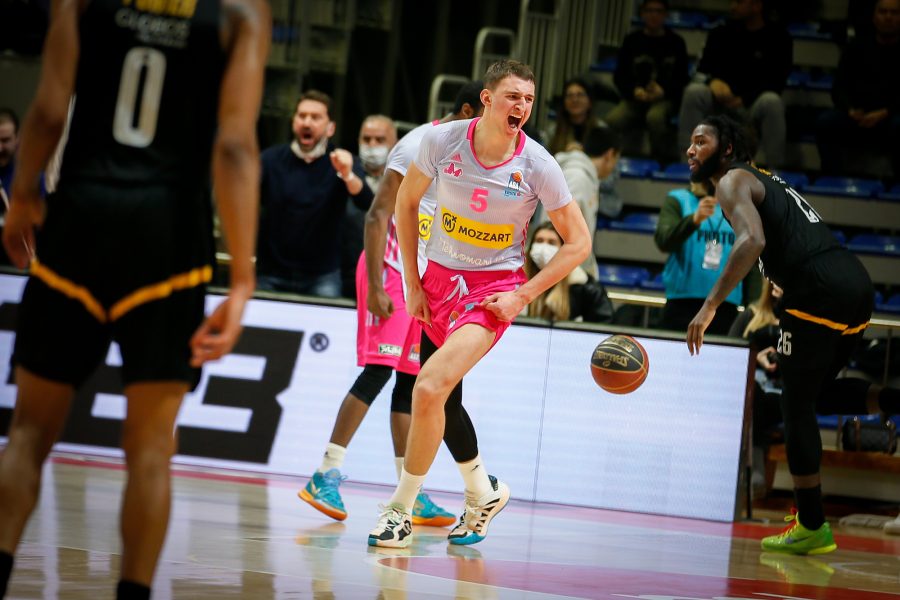 JOVIC TOP PROSPECT OF ABA LEAGUE, MATKOVIC ON SECOND PLACE
ABA League's award as a confirmation of Mega's great work with young players!
Mega Mozzart's player Nikola Jović was voted the Top Prospect of the ABA League in the voting in which ABA League coaches, journalists and fans participated. Jovic won 43.2% of the combined votes, and it should be noted that in second place is also the player of Mega, Karlo Matkovic, who won 16.1% of the votes, while the third is Roko Prkacin from Cibona with 9.3% of the votes. Jovic won the most votes of coaches and journalists, while he won the 2nd place in the fans' voting.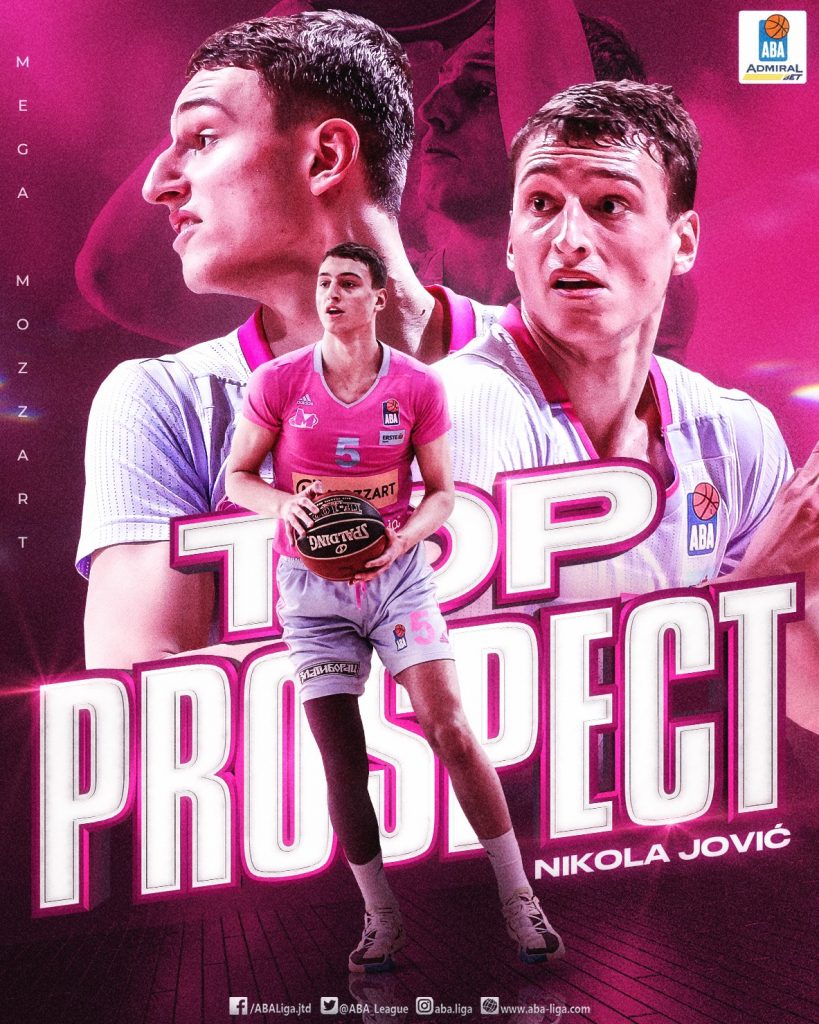 After his debut at the end of last season's ABA League, in this year's regional competition, Nikola Jović averaged 11.7 points, 4.4 rebounds and 3.4 assists for a index rating of 12.7 per game.
Starting from the 2014/15 season, when voting for the ABA League Top Prospect was introduced, Mega's players have been voted for the award four times: Nikola Jokic (2014/15 season), Goga Bitadze (2018/19, spent part of the season on loan in the team Buducnost VOLI), Filip Petrusev (2020/21) and now Nikola Jovic (2021/22).
Congratulations Jovke!
Photo: Mega Mozzart/ABA League
Video: ABA League