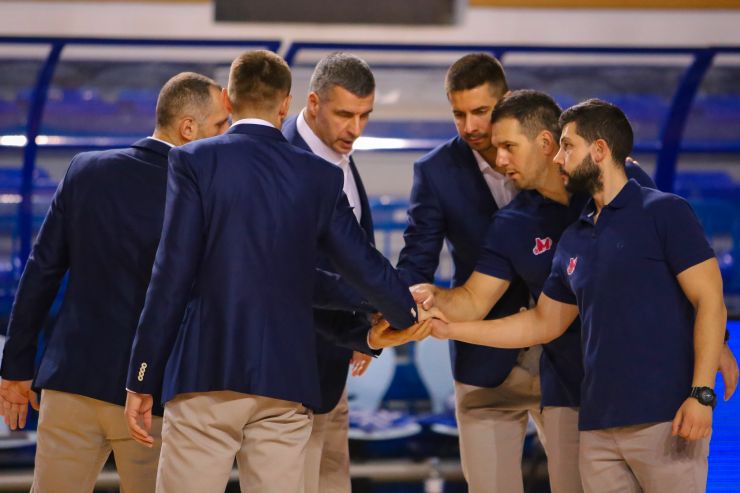 JOVANOVIC: "SO FAR WE ARE SHOWING TWO FACES IN CHAMPIONSHIP"
Mega Mozzart lost in the 10th round of the ABA League after an exciting finish away to Mornar-Barsko zlato with 79:75 (14:10, 23:26, 22:21, 20:18). Coach Vladimir Jovanovic's team managed to reach a minimal lead with a run of 0:9 in the last quarter, but the home team was more concentrated in the last two minutes of the game and eventually won.
At the press conference after the game, Mega coach Vladimir Jovanovic pointed out that his team shows two faces in the previous part of the championship:
– I was expecting a difficult match, Mornar has the quality that they showed tonight. In the first half, we searched for that rhythm in the attack for a long time, we opened the game a little slower. Our good jump in attack kept us going for almost the whole half, which is one quality I would like to have in every game if possible. That, after all, showed that we have the desire to solve the game in our favor. We missed easy shots, and they punished us with a few pretty easy points on the hoop. People don't realize how young we are. I am glad that they respect us and talk about our certain level, but we are showing two faces in the previous part of the championship, precisely because of that youth. When its tight in the finish, the experience decides, and it was on the Mornar's side tonight. Congratulations to Mornar on the victory, I wish them good health and luck in the continuation of the championship,
said Jovanovic.
Photo: Mornar-Barsko zlato/Media pro