LUKA BOGAVAC SIGNED FIRST PROFESSIONAL CONTRACT WITH MEGA
On Monday, he celebrated his 18th birthday at a dinner with his teammates, and on Wednesday he signed his first professional contract with Mega Basket!
Talented guard Luka Bogavac signed his first professional contract with Mega. Luka joined Mega at the end of last season from Strasbourg, and at the final tournament of Junior Euroleague, which was held in Valencia, he averaged 14.7 points, 5.3 rebounds and 2 assists per game.
This season, Luka will also play on a double license for OKK Belgrade in the Serbian Basketball League.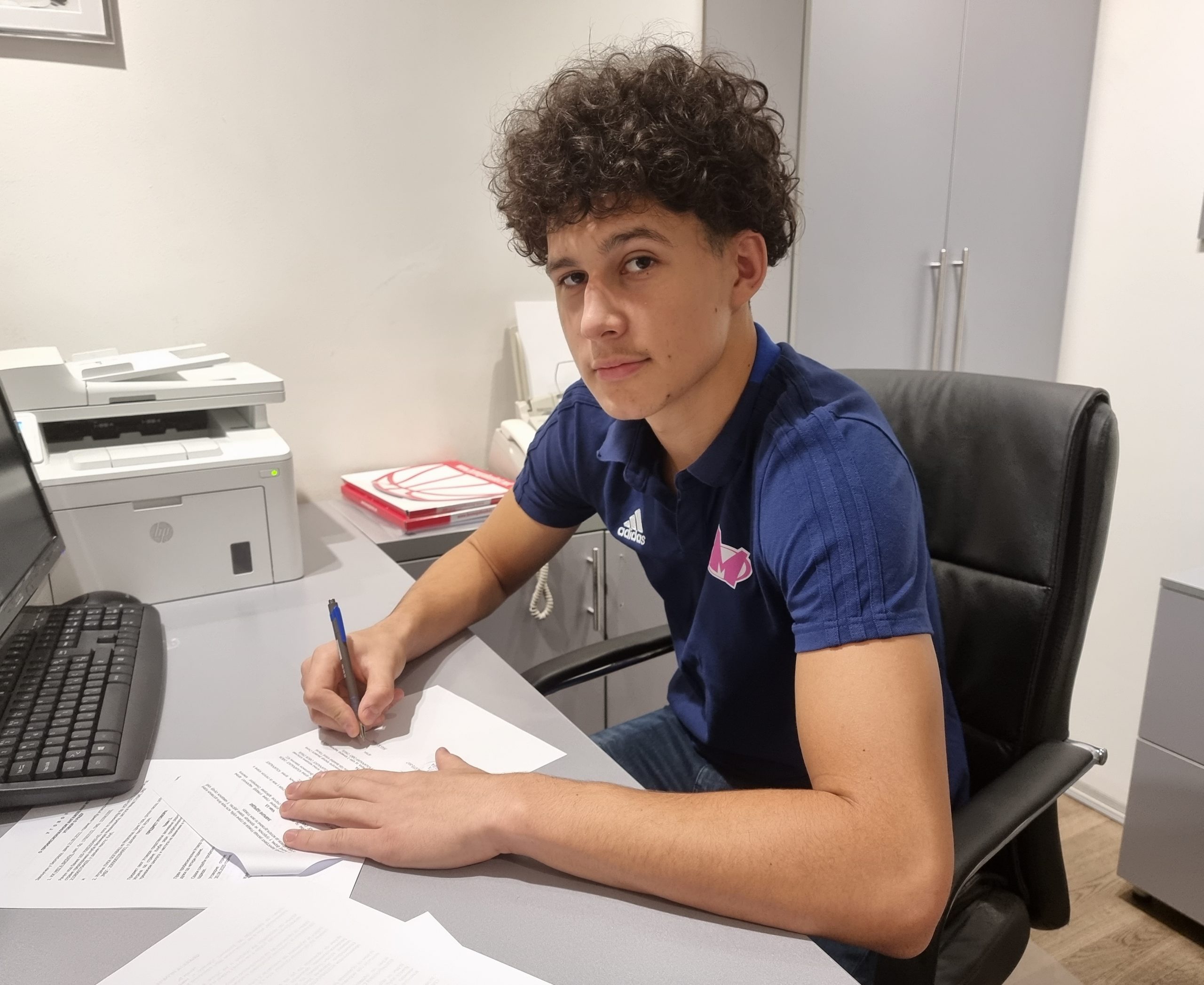 Luka Bogavac was born on September 20, 2003, he is 195 centimeters tall and plays as a Guard. Last season, he played for the young team of Strasbourg, for which he averaged 8.6 points and 2.5 rebounds. He played for the U16 national team of Montenegro at the European Championship of the B Division for players under 16, which was held in 2019 in Podgorica.
His father, Nebojsa Bogavac, is a former international who played for the national team of Serbia and Montenegro at the 2003 European Championship in his rich playing career.
Congratulations Luka!
Photo: Mega Basket