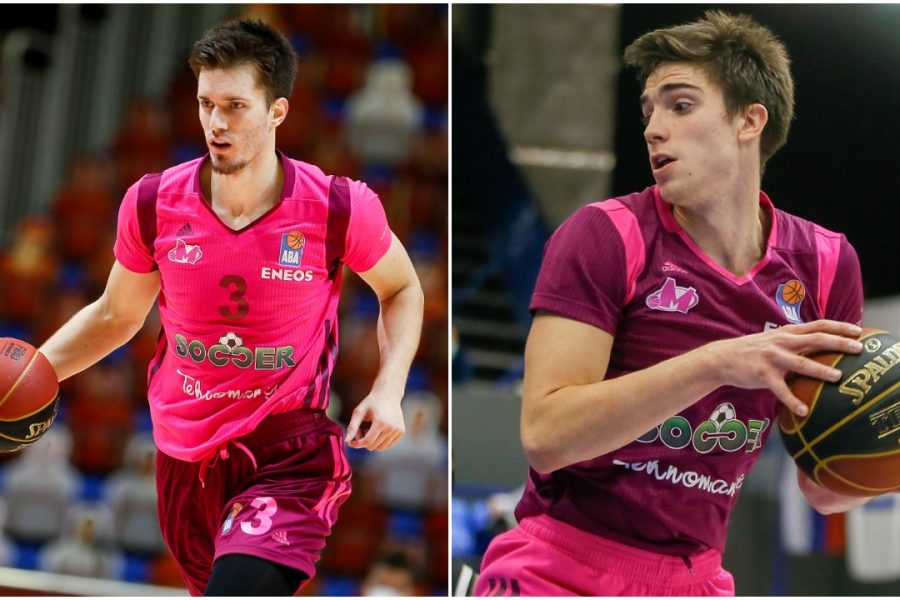 MEGA WITH TWO CANDIDATES AT NBA DRAFT
On the night between Thursday and Friday, starting at two o'clock after midnight in our time, the NBA draft will be held at the "Barclays Center" in Brooklyn, Mega Basket will have two candidates, Filip Petrusev and Nikola Miskovic. Mega Basket has so far had 12 players selected in the NBA draft, or 11 since 2014.
Filip Petrusev was born on April 15, 2000 in Belgrade, he is 211 centimeters tall and plays in the center position. He came to Mega last summer from the ranks of Gonzaga, where he had spent two years before that. He has a great season behind him, where he received three awards in the ABA league, MVP award, the best scorer and for the biggest prospect. In the regional league, he averaged 23.7 points, 7.6 rebounds with an average index of 28. In the Super League, Mega reached the finals, and Petrusev averaged 15.8 points and 6.9 rebounds with a great percentage of shots for three points, 54.2%.
In the meantime, Petrusev made his debut for the A national team of Serbia, where he averaged 18.5 points and 5.6 rebounds per game in the qualifications for the Eurobasket and the Olympic Games.
Nikola Miskovic was born on January 25, 1999. in Torun, Poland, is 209 centimeters tall and plays as Power Forward. In the youth selections of Mega won the title with the U17, while with the juniors he was the vice-champion of the Junior Euroleague in 2017 in Istanbul, and in the same year he won gold with the juniors of Serbia at the U18 European Championship in Slovakia, where he was chosen as the MVP. Last season, he averaged 5 points and 2 rebounds in 13.5 minutes in the ABA league.
Starting with Milovan Rakovic, who was selected as the 60th pick in 2007, Mega so far had a total of 12 selected players in the NBA draft, of which three players were selected on three occasions in one draft, making Mega the only club in basketball world outside the United States. Among the drafted players is Nikola Jokic, MVP in the last season of the NBA league, a triple All-star player and a member of the All-NBA first team in 2019 and 2021 and All-NBA second team in 2020, who in 2014 was drafted as the 41st pick from by Denver Nuggets.
Good luck guys!
Photo: Mega Basket/Ivica Veselinov