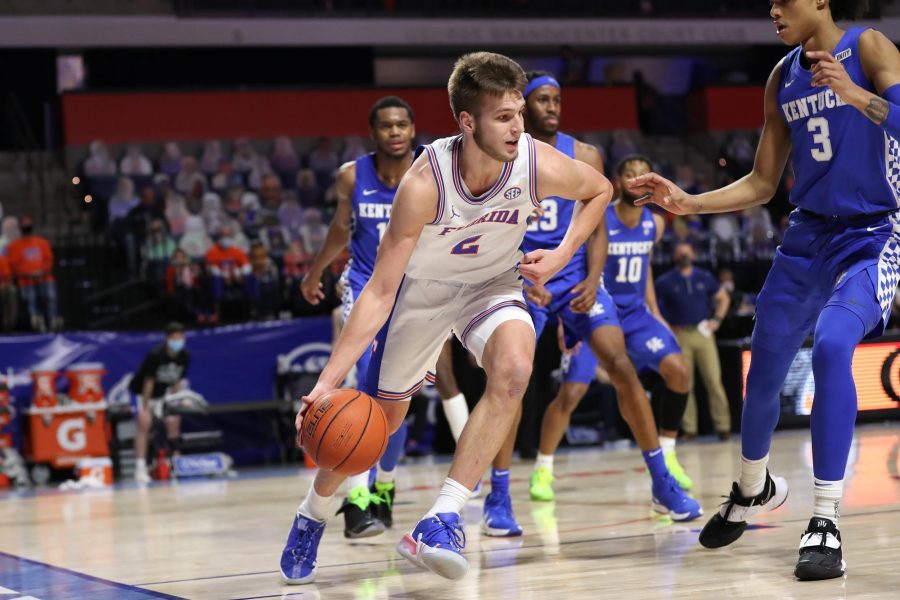 MEGA HAS BROUGHT REINFORCEMENT FROM NCAA, SAMSON RUZHENTSEV ARRIVED
Mega brought players up from the NCAA, Russian Ruzhentsev has arrived!
Mega Basket continued to form a team for the upcoming season after the contract with the club was signed by the talented Russian Forward Samson Ruzhentsev, who spent the last season in the NCAA playing for the Florida Gators.
Samson Ruzhentsev was born on October 23, 2001. year in Moscow, he is 201 centimeters tall and plays in the position of the Small Forward and Guard. After leaving Russia for the United States, he first played three years for Hamilton Heights High School, where in the last season he averaged 19.3 points and 6.3 rebounds per game. Last season, he didn't get many chances in the NCAA in the Florida Gates, for which he averaged 2 points in 7.4 minutes per game.
He played for U18 Russia national team at the U18 European Championship, which was held in Greece in 2019, when he averaged 12.3 points and 3.2 rebounds per game.
Welcome Samson!
Photo: Florida Gators/Hannah White