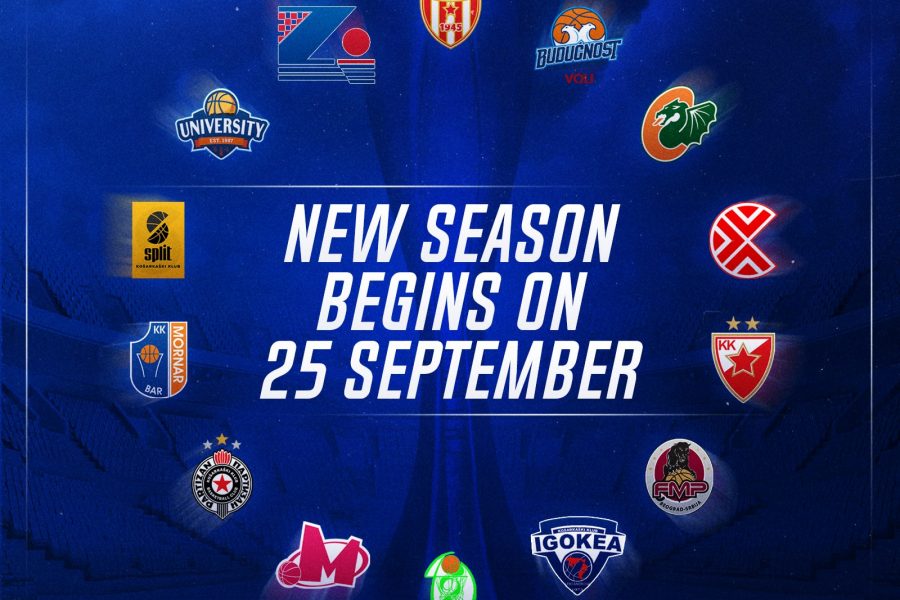 MEGA WILL HOST STUDENTSKI CENTAR AT THE START OF THE NEW SEASON IN ABA LEAGUE
At the session of the Assembly of the ABA League j.t.d. which was held on July 16, 2021. in Belgrade, as well as via video link, the competition numbers and the schedule of matches in the competition season 2021/22 have been determined.
Mega Basket will play in the regional competition for the ninth time in a row, and at the start of the 2021/22 season, Mega will welcome the Studentski Centar, and the start of the league is scheduled for the weekend of September 25th and 26th.
This season, 14 teams will compete in the ABA league, and the 26th round will be played in the regular phase of the competition, and four teams will be placed in the playoffs.
Complete schedule of matches KK Mega Basket in ABA league in season 2021/22 you can find with the click on the following LINK.
Round 2: Cibona – Mega Basket
Round 3: Mega Basket – Krka
Round 4: Borac – Mega Basket
Round 5: Mega Basket – FMP
Round 6: Crvena zvezda mts – Mega Basket
Round 7: Mega Basket – Buducnost VOLI
Round 8: Igokea – Mega Basket
Round 9: Mega Basket – Cedevita Olimpija
Round 10: Mornar – Mega Basket
Round 11: Mega Basket – Split
Round 12: Mega Basket – Zadar
Round 13: Partizan NIS – Mega Basket
Round 14: Studentski Centar – Mega Basket
Round 15: Mega Basket – Cibona
Round 16: Krka – Mega Basket
Round 17: Mega Basket – Borac
Round 18: FMP – Mega Basket
Round 19: Mega Basket – Crvena zvezda mts
Round 20: Buducnost VOLI – Mega Basket
Round 21: Mega Basket – Igokea
Round 22: Cedevita Olimpija – Mega Basket
Round 23: Mega Basket – Sailor
Round 24: Split – Mega Basket
Round 25: Zadar – Mega Basket
Round 26: Mega Basket – Partizan NIS
Photo: ABA League