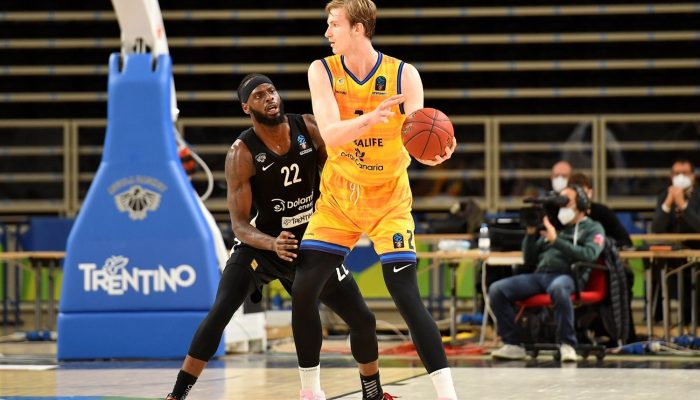 "RISING STAR" OF EUROCUP IS ARRIVING TO MEGA
"Rising star" of the Eurocup will play for Mega next season!
BC Mega Basket continued with the formation of the roster for the upcoming season, and the last reinforcement in a row is the talented Polish center Aleksander Balcerowski, who arrived in Mega from the Spanish Gran Canaria. Last season, Balcerowski was the holder of the "Rising Star" award in the Eurocup, which is awarded to the Top Prospect competition.
Aleksander Balcerowski was born on November 19, 2000, he is 215 centimeters tall and plays in the center position. He joined Gran Canaria in 2015 and passed through the youth selections of the club. In the previous season, he averaged 6.5 points and 3.7 rebounds in the Eurocup in just under 14 minutes perg, with 65.6% of shots for two points, which earned him the "EuroCup Rising Star" award.
In the ACB League, he averaged 5.1 points per game, and in the meantime he became the A national team member of Poland, for which he played in the 2019 World Cup, as well as in the recently completed qualifications for the Olympic Games in Tokyo, where he averaged 11.7 points and 3 rebounds per game.
Welcome to Mega Aleksander!
Photo: Eurocup/Trento
Video: Eurocup