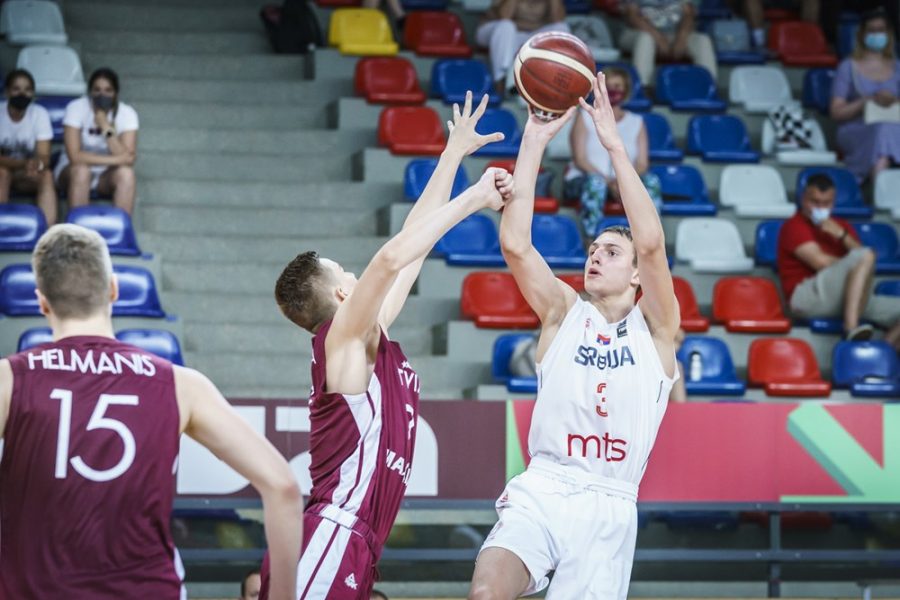 JOVIC MOST EFFICIENT IN U19 SERBIA'S COMEBACK AGAINST LATVIA
U19 national team of Serbia also recorded its third victory at the U19 World Championship in Latvia, as it defeated the host Latvia with 71:70 (16:24, 16:21, 19:8, 20:17) in the third round. Serbia was 17 points behind at the beginning of the third period, but with a good defense they managed to reverse the result and come to victory.
Four Mega players also played in this game, of which Nikola Jovic stood out the most with 16 points and 5 rebounds. Nikola Djurisic scored 6 points, Mihailo Musikic 4 while Petar Kovacevic had 2 points.
The U19 national team of Serbia will meet with Japan in the eighth finals on Wednesday
Photo: FIBA