JOVANOVIC: "CONGRATULATIONS TO MY GUYS, WE RESPONDED ADEQUATELY TO CONTACT GAME OF ZVEZDA"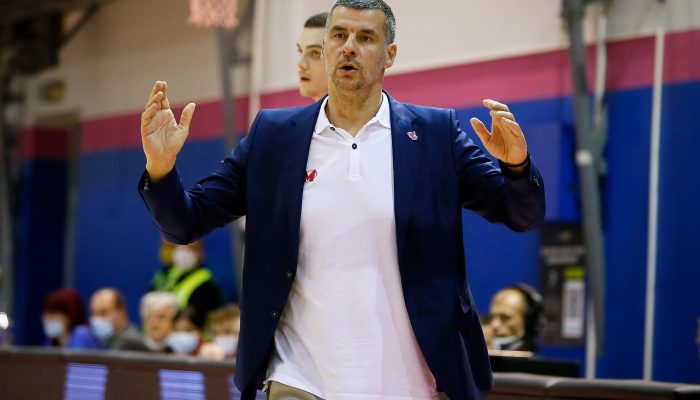 Mega Soccerbet after an exciting finish defeated Crvena zvezda mts with 86:79 (35:17, 10:29, 20:12, 21:21) in the second game of the Finals of the playoffs of the Serbian Super League. The players of coach Vladimir Jovanovi started the match brilliantly in the match that was played without the presence of the audience in the Mega Factory Hall, they had an 18-point advantage at the end of the first quarter, and then Zvezda returned until halftime. In the continuation of the game, with a great defense and an offensive jump (as many as 20 rebounds in attack), Mega managed to win and thus, the third game will decide who will be a champion
The result in the series is now 1-1, so the champion of Serbia will be decided by the third game which will be played on Sunday at 20:30 in the Aleksandar Nikolic hall.
Marko Simonovic was fantastic with 19 points and even 20 rebounds (10 in attack) and at the press conference after the game he pointed out that his teammates showed character:
– I would like to congratulate my teammates, because after such a game two days ago, we showed character and proved that we can and can play. I'm really overjoyed. That last game awaits us, we have to do our best, and let the better one win. It is certainly difficult to play in front of Zvezda's audience, we expect a reaction from them. Still, I hope that if we have access like in this match, in that one game anything is possible,
said Simonovic.
Mega's coach Vladimir Jovanovic pointed out that his team responded adequately to Zvezda's contact game:
– In the first game, we did not leave the impression we wanted, we did not look the way we wanted. We played well most of the season and it would be ugly to end that way. This time we were a totally different team, with a much better approach we entered the game. We responded adequately to their contact game and aggressiveness in defense. However, we again had empty minutes where they kicked us out of the attack with their defense. But, I have to be satisfied and join in congratulating my players, because they played the game this way. I hope we play the next game at least at the same level,
said coach of Mega.
Photo: Mega Soccerbet/Ivica Veselinov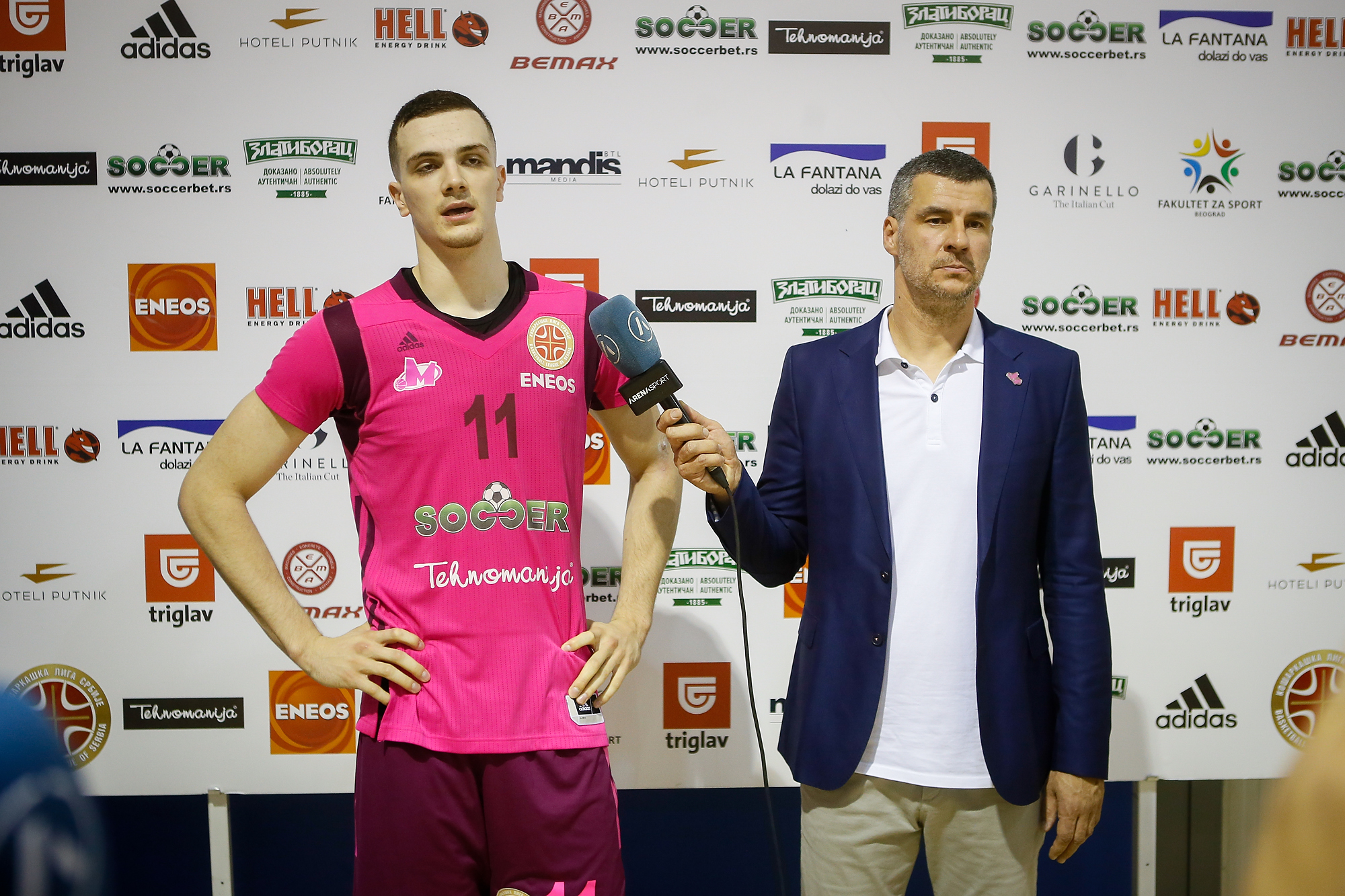 Photo: Mega Soccerbet/Ivica Veselinov