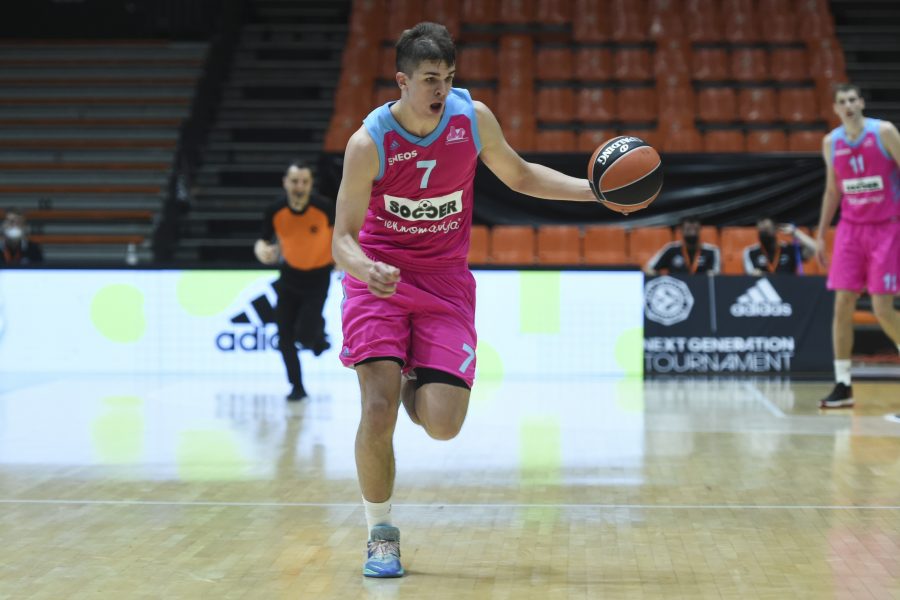 U18 MEGA CONVINCING AGAINST STELLAZZURA, ON SATURDAY AGAINST BARCELONA FOR THE FINALS
The juniors of Mega Soccerbet recorded their second victory at the Final Tournament of the Junior Euroleague in Valencia, as they convincingly defeated the Italian team Stellazzura with 104:70 (29:13, 22:26, ​​32:16, 21:15). Coach Dragoljub Avramovic's team came to victory in the La Fonteta hall with a convincing game during the entire course of the match, so the Italian team never managed to jeopardize Mega's great advantage.
The most efficient in the ranks of Mega were Nikola Djurisic, who was one assist short for triple-double, 21 points, 11 rebounds and 9 assists, while Nikola Jovic had 20 points and 10 assists. Rokas Yocys stood out in the Stellazzura team with 31 points.
The next match of the Mega's juniors will be played on Saturday, June 5, at 4:30 pm against Barcelona, ​​and that duel will decide on the finalist of the tournament from group B, and the final will be on Sunday at 11 am.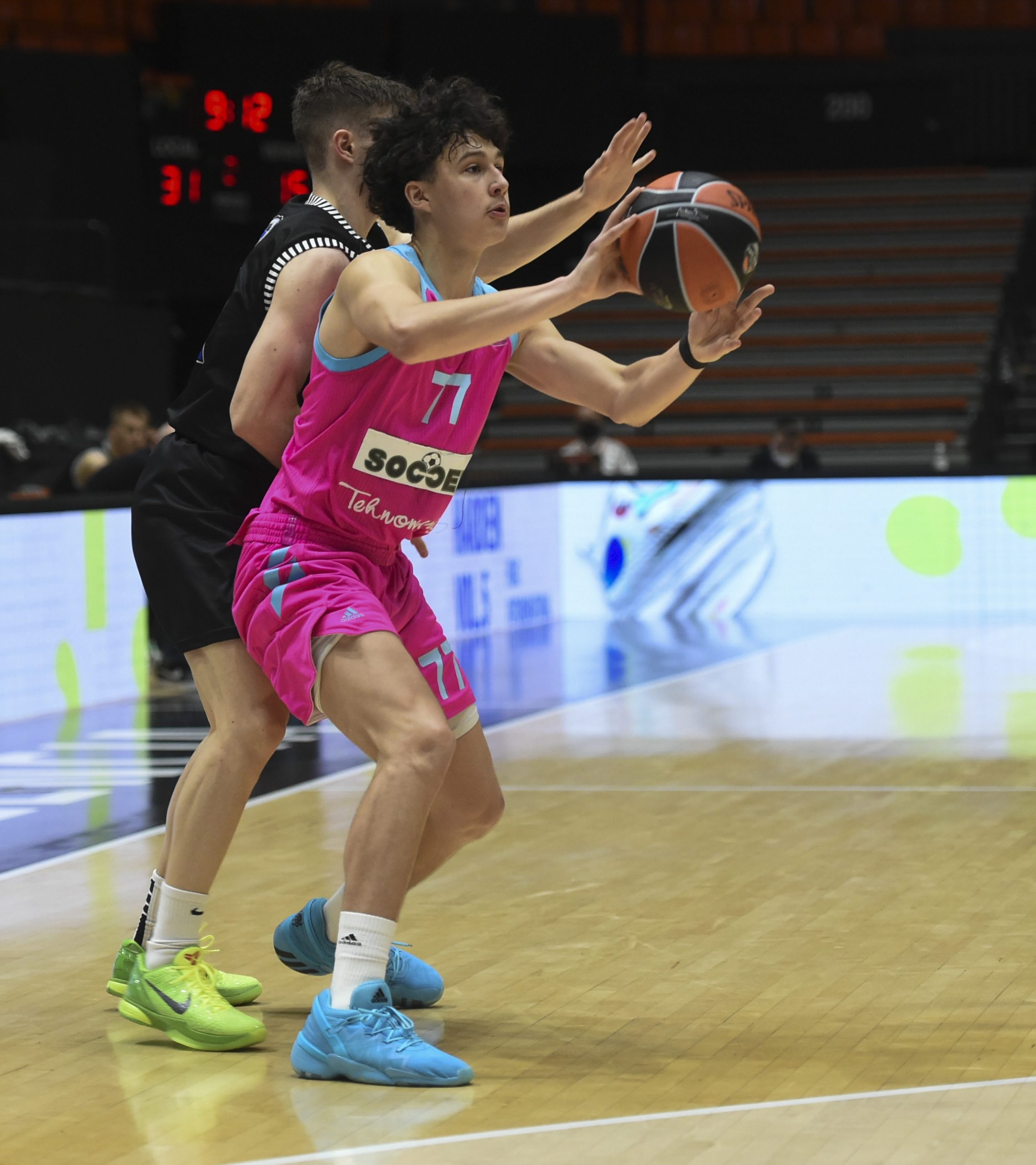 From the very start of the game, Mega held all the strings in her hands and easily came to points from an excellent defense and counters. Already in the first quarter, the plus reached 18 points. In the second quarter, Mega continued at the same pace, so the advantage went over 20 points, and in the finish of the halftime, the Italian team managed to reduce the difference to 12 points.
With a series of threes in the third quarter, Mega definitely solves the question of the winner, but the intensity in Mega's game did not decrease. Mega had plus 37 at one point, and in the last section, the players from the bench also got a chance, so in the end it was the final 104:70.
Mega Soccerbet: Labovic 8, Milutinovic 1, Kompirovic, Jovic 20 (10 assists, 6 rebounds, index 30), Djurisic 21 (11 rebounds, 9 assists, index 39), Vucurovic, Ivisic 17 (9 rebounds), Jonovic, Djapa, Stanojevic 4, Kobzystyi 18 (7 rebounds), Bogavac 15.
Stelazura: Pugliatti 2, Ndzie 10 (12 rebounds), Giordano 8, Bocevski, Fresno, Jocys 31, Visintin 12, Dumbia, Virginio, Kuusma, Adeola 5, Maglietti 2.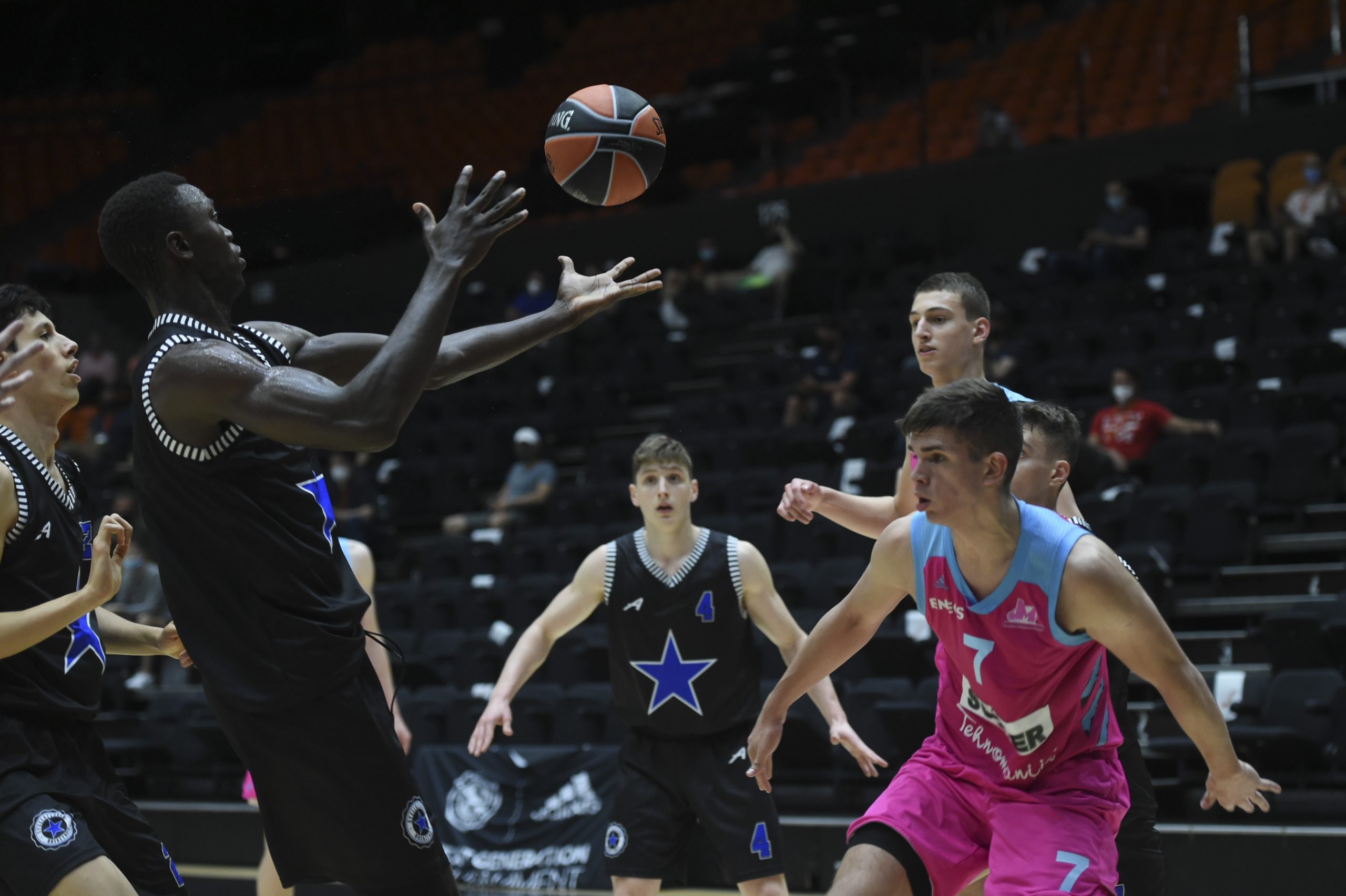 Photo: Euroleague/ANGT