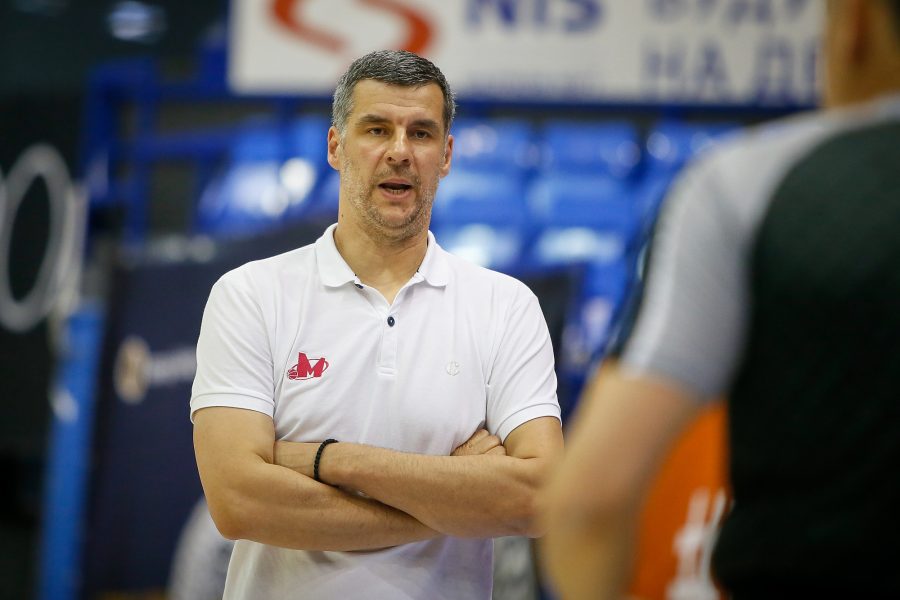 JOVANOVIC: "CONGRATULATIONS TO MY GUYS ON SACRIFICE UNTIL THE END"
In the second game of the semifinals of the playoffs of the Serbian Super League, Mega Soccerbet lost to Partizan NIS with 81:77 (12:25, 28:13, 23:23, 18:16), so the third game will decide on the first finalist of the Superleague. The selected players of coach Vladimir Jovanovic started the match in front of 2,000 spectators in the Hall of sports Ranko Zeravica, they had a 15-point advantage in the first quarter, but the home team managed to return by halftime. In the continuation of the match, an equal game was seen, but in the end, the offensive rebounds of Partizan (15) with the mistakes of Mega in the finish, decided the winner.
Mega's guard Dragan Milosavljevic scored 12 points and at the press conference after the game he pointed out that Partizan's offensive jumps rebounds crucial in this match:
– We entered the match well, however, when Partizan started to play more aggressively, they kicked us out of our attacking movements and out of our rhythm. With all that, they had a lot of offensive jumps, where we did not respond with the necessary firmness and I think that was crucial in this match. It remains for us to see the mistakes, to correct them and try to respond to the strength of Partizan, primarily around the protecting rebounds. Congratulations to Partizan on a good game,
said Milosavljevic.
Mega coach Vladimir Jovanovic congratulated his players on their sacrifice to the end:
– These were two totally different matches. In the announcement of the match, I said that the most important thing is to respond to their contact game. We did not manage to organize our movements in the right way. We also had a problem in the jump. Most of those rebounds affected the result. We have two days left to get ready and recover, to do our best at home. I would like to congratulate Partizan on the victory, but also my boys on their sacrifice until the end. However, we did not manage to complete that. It's nice that we played in this atmosphere and in front of these Partizan fans,
said coach of Mega.
Photo: Mega Soccerbet/Ivica Veselinov